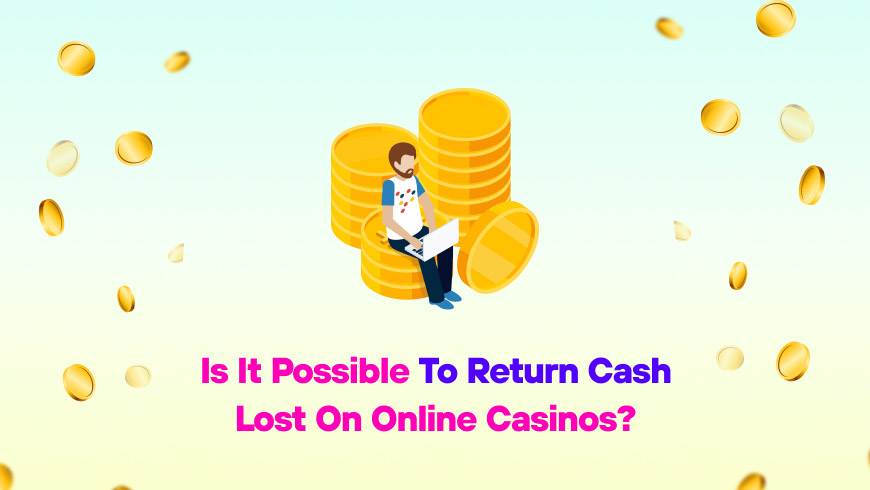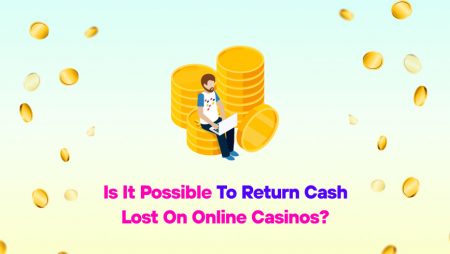 Losing at casinos is an essential part of gambling for real money no matter where it happens. You can be playing online or at a land-based casino. Loss is a result of bad luck or incorrect strategy. On average, a regular casino player loses around $500 on games every year. However, it's just the average figure. Many players lose thousands of dollars and more. And as a rule, the money that has been wagered and lost cannot be returned. Is it true, and how can you improve the situation? Read our post to find out.
Best Payout Casino Sites
Even if you can't return cash from online casinos, you can win it back on legit casino sites. Here are some of the best payout gambling platforms in Canada that will pay out for sure.
Online Casino Perspective
There are many myths that say you can recover your lost money. However, it's an absolute lie. As far as online casinos are concerned, they have no regard for players' financial status. They aren't financial institutions and shouldn't be considered ones. If you read the general terms and conditions of any casino site, you will find such a line at the beginning of the text.
Besides, every casino operator will add a point to the terms saying that players are aware of possible losses; and the casino cannot help your "bad luck". It can look like this: "The player is aware of the fact that gambling at the website may lead to losing money. The company is not liable for any possible financial damage arising from the use of the website".
In fact, no casino is liable for any type of damage to an account holder due to losses, technical errors, delays, and etc.
In other words, online casinos will not easily give you money that you lost on games. You can only win it back. However, if you don't have enough money in your casino account, you will have to deposit again, which leads to more losses.
Chargebacks Won't Work
Some players think that they are smarter than online casinos and try to reclaim lost cash by conducting chargebacks. Some banking options such as credit cards allow users to make chargebacks. However, if you request a chargeback on losses, it won't work.
The thing is that chargebacks work only if you've paid for the service but didn't receive it. When you lose a game, it means that you've actually used the casino service. But the failure of winning money is only your fault.
Moreover, many online casinos will consider chargebacks as fraudulent activity. Thus, they have a right to confiscate all bonus money and winnings, block and close your account.
Cashback Casino Offers
Perhaps, the only relevant way to get your lost money back is claiming cashback. Of course, this isn't the entire sum of money that was lost in wagers. But at least you can get a percentage of your losses back. Some online casinos allow players to get up to 25% cashback.
In most cases, casinos offer a weekly cashback, which means every week you can play a little longer and try your luck once again. The cashback funds are usually given as bonus money, thus they should be wagered a certain number of times.
However, there are gambling platforms that credit cashback on a player's cashable account. Therefore, you can either play games using that money or withdraw it.
The more money you lose on games, the bigger your cashback. So maybe losses aren't that bad?
Check out the best cashback casinos in Canada.
How to Recover from Losing Money on Casinos
Obviously, you cannot get back what you have lost on online casinos. But very often, the action of losing affects players' mental well-being. Of course, it depends on the type of loss. For example, losing bonus money will not have the same effect as when you lose your own money, especially if the sum was pretty large. Here are some steps you could take to recover from casino losses.
Take a break from games
No matter how big is the loss, if it seriously affects your mental health, you need to take a break from online games. You can try to find another hobby or other things to do. In the event of casino games are all you can think about, you can do research on casinos, games, and strategies that can reduce your chances of losing. Check out the news of the gambling world, at the very least. But don't actually play games however much you may want it.
Replan your budget
If you are constantly losing a lot of cash on games, you might be doing something wrong. Maybe you didn't manage your bankroll right, or you went all out forgetting about your budget at all.
Anyway, it is reasonable to replan your gaming budget and set the rules. For example, you can give yourself a daily/weekly limit and decide what to do if you lose and win. Check out our post about bankroll management. We give some useful practical tips that will help you avoid big losses.
Try a new casino site with better offerings
New online casinos that were recently established can provide you with a fresh gambling experience. New operators usually offer exclusive bonus features like wager-free bonuses and cashback.
In general, new gambling platforms have a modern perspective. They know what players need, and they try to give them what they want. This is why they quickly go on top of any casino list.
Take What You Deserve
Real money players gamble fairly, and most of our readers know that it's impossible to get money back. Nevertheless, you can always play games and try to win more than you have deposited. Winning money is possible just like losing it. The thing is how you treat those losses, and how you avoid them. If you use strategies and tips, then you will win more money than lose. And if you play complying with the terms, you should get paid what you deserve.
Rate this post, please:
5
4
3
2
1
FAQ
First of all, you need to have lost real money (not bonus money) on games during a certain period. For example, if your casino offers a weekly cashback, you need to have lost money during the previous week. Then, on a featured date and time, you need to claim cashback in your account promotions. In some cases, cashback is credited automatically.
Not all. You need to do research on online casinos that give a part of your losses back. On our website, we posted an article about the best cashback casinos. However, you can also read the casino reviews and find a lot of sites that offer cashback.
If you haven't played for real money yet, you can return your deposit back on your card. However, we advise you to read the casino terms related to deposits. Most casinos will charge you for the transaction.
More articles on gambling topic