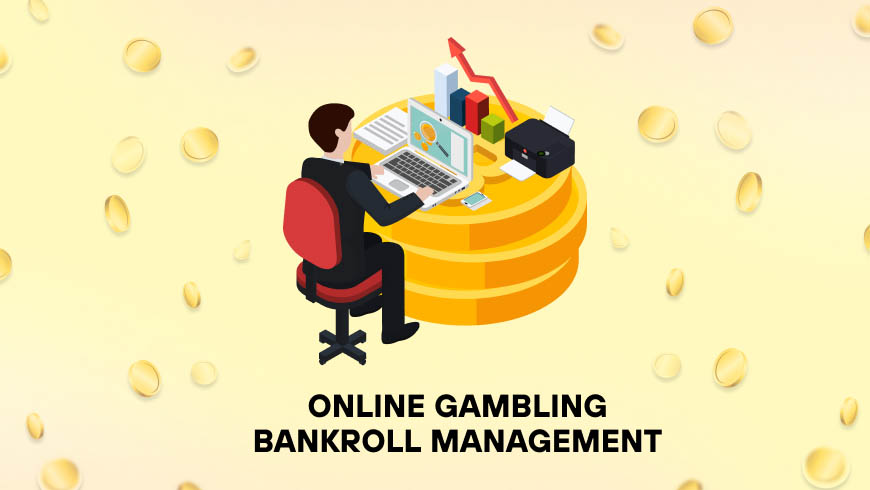 Many gambling experts, including us, advise players to manage their bankrolls. But how can you conduct it in real? The money you are playing with is not physical. Anyone can easily lose track of spendings and earnings. And even if you try to keep an eye on your wagers and winnings, you might find yourself losing more money than you planned. In this post, we will tell you about how to plan your wagers.
Online Casinos & Responsible Gambling
Online casinos that are licensed and verified by testing agencies must support responsible gambling programs. These schemes help players avoid gambling addiction. Or if a player is already a compulsive gambler, then responsible gambling measures can help him to cure the addiction.
If you want to manage your gambling bankroll, we advise you to play at legit online casinos that are licensed by the MGA or the UKGC. They have the strictest measures for responsible gambling. Therefore, their measures such as time limit or wager limit can help you devise a plan more carefully.
However, there are compulsive gamblers who don't care for the addiction, and they really enjoy online gambling. They don't need help; in other words, they are ok with the addiction. If you are one of them, we recommend playing at any legit online casino regardless of the licensing authority. In fact, no verification withdrawal casinos are a type of gambling platform that has loose measures for responsible gambling.
How to Devise Bankroll Management Plan
Before we get to the key points of any bankroll management plan, you need to determine the goal of this plan. The goal that fits anyone is to maintain your own funds. With this goal, you should not lose more than you can afford to lose.
Your goal can also be earning money. But then, the focus will be on games with high odds, bigger wagers, and strategies. Earning money on casinos can be risky, and this is why you need the plan.
Once you've set the goal, you need to do the following steps. But make sure to determine them according to your goal.
Set Budget
Imagine that you are a businessman and you need to control where your money goes in order to stay in advantage and continue your business. It's pretty much the same with online gambling. You need to spend money and make wagers, while also keeping your head above water. Consequently, you need to set a budget for your entertainment. We recommend setting a daily budget, not weekly or monthly.
The thing is that with a monthly budget, you can go all out and spend all money within a week. Then, for the rest of the three weeks, you should not play games. However, we doubt that.
You can set a monthly budget, but then divide it across days or weeks. Though, if you play every day, it will be a low daily budget. But if you play on Fridays and holidays only, then that should be enough.
To keep yourself concentrated on the plan, don't go for big wins. You can make a focus on improving your gambling skills.
What to do with the winnings?
Of course, as you play, you win money. And your balance can get twice bigger than it was initially. But does it mean that you can wager this amount, or it means that you need to cash it out? Well, if you gamble for the sake of play and this is your hobby, you can wager this money again.
But we do not recommend doing this to players who want to maintain their funds and earn real money. Instead, you should set aside your wins. Every time that you win, you can set aside at least 50% of your wins. It can be a bit tough to do virtually because your balance is constantly changing.
But as an alternative, you can make a request to withdraw half of your funds. This amount of money will be withheld from your balance, and you can continue playing with your budget limit. As a result, you will be happy to have played games and won real money.
What to do with the losses?
First of all, you should realize that losses are part of the game. It's gambling, and you simply cannot win all the time. So, never try to chase your losses and win them back. It's a dead-end road. Instead, let the money go and try to win next time.
But as soon as you run out of your budget, quit games. Don't play this day anymore. Wait for another day or week when you have a new limited budget.
Keep in mind that some days will be losing, while others will bring you thousands of dollars. It's a game and you should take it as it is.
Do Research on Bonuses and Games
Before you play a game or use a casino bonus, you need to know all ins and outs of it. You might be thinking about why it is important for bankroll management. So we tell you: the wrong choice of games and bonuses will only lead you to more spendings, and this is not good for your bankroll.
When you see a 200% deposit bonus and think that it's going to boost your budget, first take a look at the terms and conditions. Find out how much time you have left to use it before it will be forfeited due to expiration. Also, make sure that it applies to online games that you like playing. Finally, pay attention to the maximum win that you can make with the bonus because it might not be worth it.
As for the choice of games, they should also fit your bankroll management plan. For example, if you want to earn money, it's best to play live casino and blackjack games with a strategy. In this case, the games should have a high payback and appropriate betting limits.
If your goal is to maintain your funds and not rolling down into the losing streak, you should play games with medium volatility and high payback. You can pick online slots or table games. But make sure to check the paytable before playing.
Use Strategies
Betting strategies are also a part of your plan, especially if you are playing card games. Combine your plan with your strategy and identify the budget limit that is necessary for this strategy.
If you love playing video slots, the best strategy would be the stop-loss strategy. Using it, you must reduce your bet value or stop playing once you lose.
In Conclusion
Regardless of your gambling style, it's important to manage your bankroll. You need to know how much you spend, win, and lose. Devise a thorough plan and stick to it. This is the most reasonable way to stay self-controlled while gambling online.
Rate this post, please:
5
4
3
2
1
FAQ
If you feel that you need it, of course, you can set betting limits for a game aside from the budget limit. However, it's individual. It might not be suitable for a player who uses a betting strategy for blackjack. Or even if you are playing slots, sometimes you want to bet higher, and then reduce a bet value because you hit a losing streak.
Gambling is addictive, and sometimes you want to make a couple of bets more. This breaks your discipline, and you might start spending more than you should. Fortunately, there are a few tricks to staying motivated. First, you can ask for the support of your loved one. And your gambling bankroll management will be his or her duty. Of course, it should not be dangerous for your relationship. The second trick is to reward yourself. Every day or week that you stick to the budget limit should be rewarded. But don't reward yourself with an extra game. Instead, come up with a nice idea that will enhance your gambling experiences like buying yourself VR equipment or a new laptop.
Responsible gambling programs were introduced to help gamblers prevent addiction to games. All online casinos must watch the gambling behavior of their players and offer them supportive measures if needed. There are also independent agencies that help players quit gambling for free if they have a strong addiction.
More articles on gambling topic