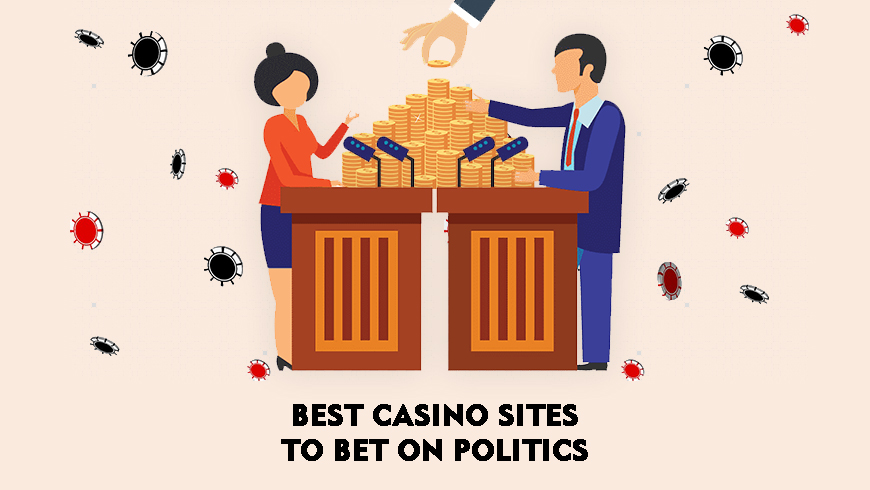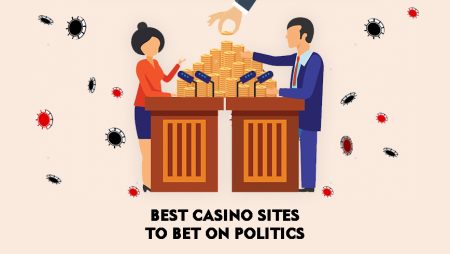 Politics may be the worst topic for discussions at public gatherings because they can escalate to something way worse than just talking. But if you are interested in politics and wish to thrust in a word, the best way to do it without hurting anyone is betting on politics. Many gambling platforms offer not only games and sports betting but also political betting for those people who get emotional when even thinking about political persons and events. On top of that, you can win some real money if your perceptions are correct.
Online betting sites use the latest software to provide wagering options. But before you start betting on politics, there are a few things you need to learn. These include not only knowledge of politics but also how political bets work and which of them are the most profitable.
Check out easy verification casinos on our casino site. Some of them also offer political betting options.
How to Place Political Bets
Well, the first part of finding a political betting site is easy. Then, you just need to register, deposit real money, and head to the betting section. Here starts the next part — finding the best bets.
Political events to bet on
Usually, gambling sites offer to bet on politics of developed countries such as the countries of the North American continent, the UK and other countries of Europe, and some others. The following events are the most common for betting:
Presidential election
Prime Minister election
Impeachments
Other leader elections
Nominees of political parties
Casino sites offer various other political events, including when some European country leaves the EU, the results of referendums, and whether North and South Korea actually reunify. You can find the entire list of available options on a betting site.
Types of political bets
Operators offer various types of bets you can place on politics. Here are the most common of them:
Moneyline. A bet on a specific outcome such as "yes or no" or "win or lose". An example of a moneyline bet is "Donald Trump will be the next president as of the 2024 election".
Futures. This wager is placed on a future outcome. These bets are usually offered in advance. Sometimes, it may take years to wait for the results. For example, you may bet on a year when Boris Johnson will leave the post of Prime Minister.
Props. These bets are fun (much like prop bets in sports betting) and sometimes they don't relate as much to politics as to politicians. For example, you may find an option to bet on the size of Trump's privates.
Over/Under. This bet is placed on a specific number, whether the outcome will be higher or lower. For example, you may bet on the Republican nominee who gets more or less than 270 votes.
Point spread. This bet focuses on a range. Thus, you may bet that Boris Johnson wins 50% of the next PM electoral votes.
Tips for Political Bettors
Perhaps, there is no more volatile thing than politics. It covers scandals, performances, ridiculous candidates, and their speeches. This is why it can be tough to make betting decisions. On the other hand, if you are educated about politics enough, this will help you make smarter bets.
Check out the tips that will also help you make a profit from political betting:
Pay attention to political scandals
And not only to scandals but also pay attention to how the public feels about these scandals. Sometimes scandals work against politicians who go for presidents or other posts. Remember the fuss around Donald Trump before he won the 2019 presidential election? At that time, all the scandals worked in his interest.
But sometimes scandals may ruin the reputation of politicians. Take the example of Boris Johnson who was spotted in a club without a mask during the lockdown in the UK. Even such a little thing may influence the outcome of the next election.
This is why it's advised to follow the news and see social unrest all the time. This will save you from wrong betting decisions.
Use poll data
Poll data may be your helping hand in political betting. The data includes such information as ratings, approvals, predictions, and others. Various poll data sites gather information from several sources, weigh it, and give average percentages.
Search for these sites in Google but make sure they use reliable sources for their polls. Some data providers may give biased predictions or take numbers out of the air.
Notice mistakes of politicians
The many candidates, the many mistakes. It's a human factor but some politicians, especially those who go for president, can make obvious mistakes. These mistakes may cost them a win and a reputation.
Any wrong tweet, comment, or inability to give reasonable arguments during the debates may turn the fortune down.
If you watch every debate and performance, follow all politicians on Twitter and Facebook, and you know about everything and everyone, this may help you a lot. However, if you aren't a political junkie, you can learn this information from someone who is.
Forget about your opinion when betting
When it comes to politics, most people cannot take a grip on themselves. Every person has his own opinion about certain political events, presidents, etc. But the best thing you can do for your online betting is to ignore your own opinion.
Remain unbiased and focus on factual data. If, for example, you like the potential president of Brazil Luiz Inacio Lula Da Silva, it doesn't mean he will win. He has a considerable opponent Jair Bolsonaro.
In other words, don't let your own opinion make you lose money.
In Conclusion
Politics is an ever-popular topic. All of us depend on the decisions of the big bosses. So let them work for you in online betting. Research data, various opinions, news, and facts. Analyze every speech of every election candidate, and you will have more chances to win real money by placing bets in the politics section of your gambling site.
Rate this post, please:
5
4
3
2
1
FAQ
It depends on the casino's bonus policy. Many casinos give players extra money in the form of bonuses. But these bonuses may be meant for certain games or bets only. Therefore, you need to read the bonus terms and clarify if you can use it for placing political bets. The best way to learn about bonus rules is to contact a customer support manager.
Yes, it is. You can place wagers on most legit betting platforms if they offer odds for political events. The Canadian government doesn't prohibit online or offline betting. Just make sure that your chosen website works properly and you'll be fine.
Once you have found and signed up at a betting site, you need to deposit real money in order to wager it. Then, head to the betting section. Most sportsbooks have "politics" on the list with other sports. Find the political betting markets you want to bet on. Click on the outcome you expect to hit. It will be automatically added to your betting slip. Enter the amount of money you want to spend. And then just submit your wager.
More articles on gambling topic