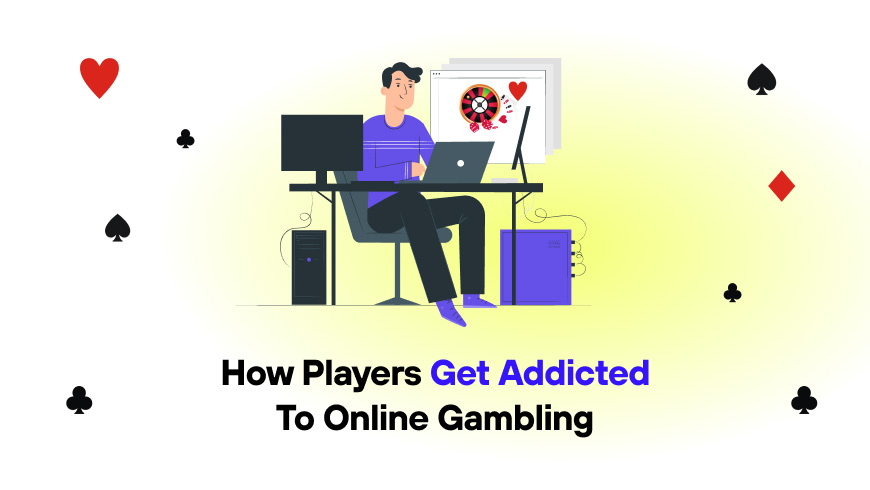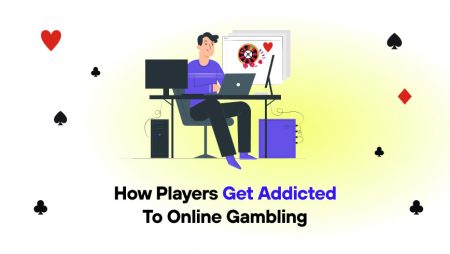 How many times have you noticed that some players literally have fun on games while others are trying to get the most out of their play and they don't stop until they lose everything? The truth is that not all gamblers become addicted to games. This phenomenon was studied and researched by scientists. So now we know how the brain of a player gets addicted to online gambling. Keep on reading the post to see of you are prone to gambling addiction.
Legit Be-Gamble-Aware Casinos
There are many legit casinos in Canada that are licensed and safe. According to their standards, they must provide help to players that become addicted. The measures include how much players can wager during a day/week, how much they can deposit and withdraw, and so on.
Why Gambling is Addictive?
Ok, you may think that anyone can easily get addicted to gambling because of the easy money. But the thing is that gamblers don't win every time. In fact, they lose more than win. But then it's a paradox because after losing they keep on playing.
When playing, excessive gamblers think of winnings as rewards simply because their brain sends chemical messages that involve the reward system. It's like with a child that gets a cookie only if he cleans his room. Through this system, gambling seems like a good thing no matter what the session result is. It's outside of logic and rational thinking. This is why players keep on spinning the reels without realizing the actual harm.
Besides, the gambling activity triggers strong emotions that make a player feel the need for them. The same happens with addicts of alcohol and drugs.
What Happens in Gambler's Brain
Everyone is familiar with the feeling when dopamine is released in the brain, we experience pleasure and enjoyment, which is why we get motivated to feel it again. This dopamine is the main neurotransmitter involved in the reward system of the brain. Via this neurotransmitter our brain sends signals when we do something that we enjoy like eating our favorite food, watching TV, or playing casino games online.
The amount of dopamine that is released in the reward system when a gambler wins increases by up to 10 times than usual rewarding experience. Hence, players lose sensitivity to the high level they get from winning. And they need to play again and win even bigger amounts to get high again. It explains why they place higher wagers and gamble more and more often.
When dopamine stays in the brain for a long time, neural pathways that are located in the prefrontal cortex weaken. This cortex helps people tame impulses. But when the pathways get weakened, it is very difficult for a gambler to control his impulse to play.
Psychological Factors
Aside from the neurochemical part, there are psychological factors that push gamblers to keep playing until the point they get totally addicted:
Players' misbelief. Some gamblers think that they increase their odds of winning every time they lose. But the truth is that each turn is a new random event with the same odds as the previous one.
Partial motivation. Gamblers think that losses are a part of the process that leads to a 100% win. Hence, they expect to win next time. And this is how they get motivated to take another spin.
Illusive control. Players that enjoy table games believe that they can influence the total outcome of the game. Thus, they pick a certain color for a roulette bet or a combination of cards. But they tend to forget that the key force of any casino game is luck, which is impossible to control.
Overestimation. Gamblers often overestimate their odds of winning because they recall their last huge win or they saw someone else win in that game. Although they believe it will work for them too, it doesn't affect the chances.
Reaction to losses. Players get more emotional when they lose than when they win the same amount. For example, if you lose $20, your reaction will be more prominent than if you win $20. This explains why players chase their losses.
Why Some Players Get Addicted While Others Don't
In the world, there are thousands of casino players. Some of them enjoy gambling for fun because they want to feel the excitement with the dopamine. But even though they don't win, they still consider gambling as a pleasant social activity. The key reason why these people don't get addicted is that they gamble from time to time. They think of it as leisure.
Meanwhile, players that are prone to addiction gamble on a daily basis. This will inevitably lead to the addiction, sooner or later.
There are individual cases in which players genetically become addicted to games. Studies showed that people who have a less active prefrontal cortex or an underactive brain reward system are prone to gambling addiction. People with the weakened prefrontal cortex can't control their impulses to gamble, while players who are born with an underactive brain reward system will not get enough pleasure from natural rewarding practices. So they need to feel the euphoria that can only be experienced on a higher level.
Take the gambling addiction test online to see your level of addiction.
Tips to Avoid Gambling Addiction
We have written many articles on this topic, so you can read them to find many practical tips. But what you can do right now to prevent the addiction is the following:
Change your frequency of gambling. Don't gamble daily. We advise gambling once or twice a week. The key point here is to let your brain get rest from the dopamine bomb.
Don't chase bonuses. Bonus money and free spins are the main triggers to play. Plus, they also affect our reward system. The truth is that most bonuses are not even beneficial. So if the bonus expires, there's nothing bad about it.
Ask your casino for help. Every legit casino has special measures that help prevent gambling addiction. So ask your casino team to limit your stakes, deposits, and so on.
Don't ignore professional help. If you feel that you fall into the addiction, you need to let someone know about it. And it's better to refer to the professional centers for rehabilitation of gamble addicts.
Conclusion
Gambling addiction works pretty much the same as any other addiction. When playing casino games online, a player must be aware of this severe problem and be prepared to prevent it. And first of all, players themselves should start with changing their gambling habits. The second thing is to consider the anti-gambling addiction measures that are offered by casinos. Finally, if you cannot get rid of the addiction by yourself, you can seek help from professional centers that help problem-gamblers.
Rate this post, please:
5
4
3
2
1
FAQ
This is a question of the legality of your casino. Are you sure that it has a license? If it has a license, then you need to ask this question to the regulatory body. They should solve the issue. As a result, the casino will provide you with all the possible anti-addiction measures.
First of all, you can contact the professional help centers that are partnered with your casino. You can find the logo at the bottom of the main page of your casino site. Or you can find a local help center in Canada. Search for their address on the official website of the center.
All types of addiction are not very healthy. But when it comes to online gambling, players tend to have problems with money and relationships, not to mention psychological problems. For example, players start losing money. When they lose all their money, they begin lending money from other people and banks. This leads to even bigger problems such as huge debts and broken relationships with friends and loved ones.
More articles on gambling topic