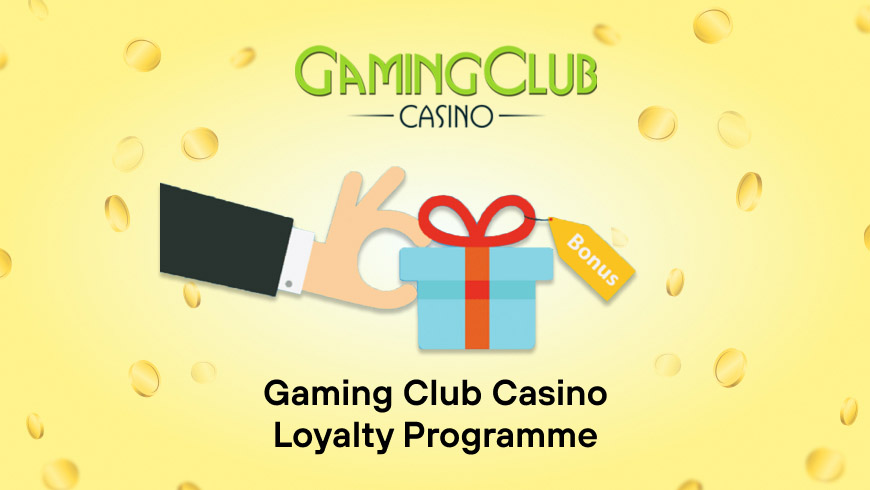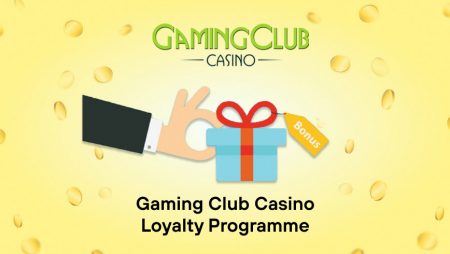 Gaming Club casino is one of our best-rated casino sites in Canada. It's a sister casino of JackpotCity and Ruby Fortune. Just like these two top sites, Gaming Club offers a lot of games and awesome bonuses. But the promotions aren't the only way to benefit in Gaming Club. It has an amazing loyalty programme with extra bonuses and perks. In this post, we'll tell you more about the scheme, how to level up and get rewards!
About Loyalty Programme
Gaming Club welcomes all players. And as soon as you register with the casino, you become a member of the loyalty scheme. Your initial status is Bronze and you have 0 points. To move along, you need to earn points.
In general, there are 6 levels or statuses of the loyalty programme. They are Bronze, Silver, Gold, Platinum, Diamond, and Privé. Every time that you reach a new status, you receive a reward and extra perks.
To reach a new level, you need to accumulate a certain number of comp points. There is also a set number of comp points that is necessary to maintain your status. Try to accumulate it within a month. If you don't have enough Loyalty points, you might lose your current status.
In total, there are two types of points in Gaming Club. Level Loyalty Points that you receive from real money wagers and Bonus Loyalty Points that you earn when using bonus offers. Both of them can be redeemed, but only Level points can contribute towards your status progression.
How to Earn Level Loyalty Points?
You can earn your first 2,500 loyalty points by making the first deposit. Yes, right after you register and make a deposit, you can already move up to the Silver level and get your first perks.
Next time, you need to earn the points without the casino's help. All you need to do is make real money wagers on games. You can earn 1 Level Loyalty Point for 1 EUR wagered.
However, it depends on the game type. If you play slots, you will get 1 point for 1 EUR in wagers. But if you play table games, you will receive a point for 5 EUR wagered.
Roulette games, sic bo, and slots with respins — 1 point for 10 EUR. Video poker and baccarat — 1 point for 20 EUR. Finally, Blackjack, Jacks or Better, Craps, All Aces and Aces and Faces Video Poker games will only give you 1 loyalty point for 100 EUR wagered.
Progressive jackpot games won't count towards any loyalty points. All in all, we advise you to play slots for the most part if you want to move through the levels. Though, if it isn't your priority, simply play your favorite games and have fun.
How to Earn Bonus Loyalty Points?
Bonus loyalty points are credited to your account for playing with Loyalty Specials and Level Bonuses. Each month, Gaming Club selects slot games that will help you earn Bonus Points. For example, this month, the featured games are Beautiful Bones and The Twisted Circus.
Look up to the ongoing promotions at Gaming Club and you can grab some Bonus Loyalty points. Don't forget to subscribe to the promotional emails. This way, you will not miss out on the beneficial promos.
Gaming Club Statuses and Rewards
As we said, there are 6 statuses that range from Bronze to Privé. On each level, you will receive a level bonus and a bonus for Loyalty Specials. Besides, you can redeem your comp points for bonus money. The redemption rate is 5,000 points = 5 bonus credits. If you do not redeem your points, they will expire in 60 days.
Bronze
Everyone that makes the first deposit will receive 2,500 points, which is enough for moving to the next level. No rewards are implied on this level.
Silver
Once you are on the Silver level, you qualify for the 3% level bonus. Usually, it's an extra 3% Loyalty Points on your wagering. Besides, you will receive a 25% bonus when playing with the Loyalty Specials. To finish this level, you need to earn 12,000 points in total.
Gold
Gold status is already a thing. Having this status, you will receive 6% loyalty points and a 50% bonus on Loyalty Specials. To move up to the Platinum, you need to earn 50,000 points,
Platinum
Your level bonus this time is 9% on Loyalty points, which makes it way easier to earn 125,000 points for the next level. Besides, you will get a 75% bonus on Daily Loyalty Specials.
Diamond
This status grants a 12% bonus on Loyalty Points and 100% on daily specials for loyalty members. On the Diamond level, you can earn as many points as you can. The thing is that the next status is available by invite only.
Privé
Privé status is the last one. You can reach it only if the casino team thinks you deserve it. They will send you the invitation, and we advise you to accept it. Your general bonuses will be 15% on Loyalty points and a 120% bonus on Specials. Gaming Club might also add up perks to your account. For example, faster withdrawals, personalized support, and higher withdrawal limits.
Play at Gaming Club and Get Your Perks
If you don't know much about Gaming Club, we recommend reading the casino review on our website. But long story short, the casino operator is reliable and safe. It holds a license from the Malta Gaming Authority and operates legally on the Canadian market and across the world. It offers great bonuses, promotions, tournaments, and a loyalty scheme that will motivate you to have more fun and win real money!
Check out the sister casino — Jackpot City loyalty points and rewards.
Rate this post, please:
5
4
3
2
1
FAQ
If you have more than 5,000 points, you can redeem them for $5+ in bonus money. However, if you forget to do it within 60 days, the points will expire. To redeem points next time, earn enough loyalty points by playing slot games.
Your total number of Level Loyalty Points is maintained. Your current loyalty points balance will change when you redeem the points for bonus money. But the running total will remain the same until the start of the next accumulation period.
You can always check your current status when you are logged in at Gaming Club. You need to click on your username and pick "Loyalty' in the menu. There, you will see your current status and the number of points earned. Moreover, you can see how many points you need to earn to get to the next level. Finally, you can redeem your loyalty points for bonus cash in this section if you have enough points.
More articles on gambling topic