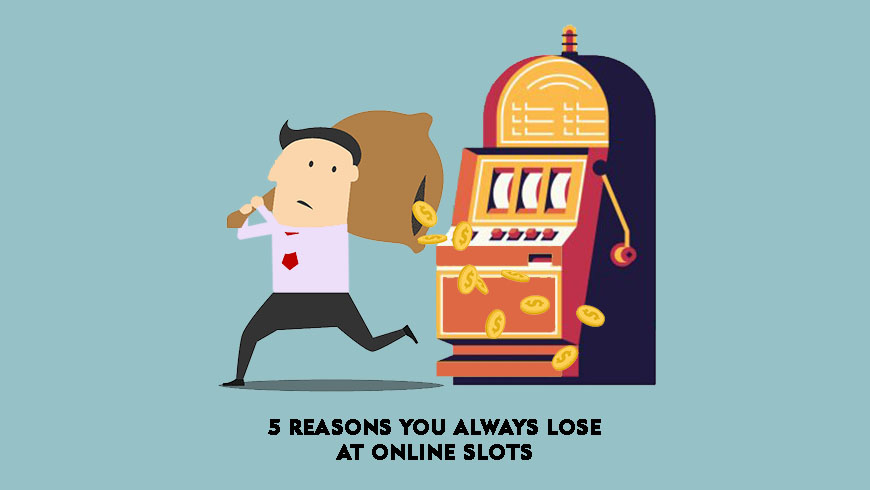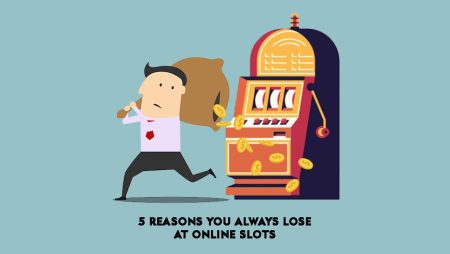 Slot machines either grab the most from players or double and even triple their bankroll. As it says, it's a game of chance. The luckiest players multiply their bets at maximum in a single spin, others just play losing and winning back their money. This post will tell you what you do wrong when playing online slots. Make sure to read it till the end because we also give some solutions and recommendations for playing at the best slot online casinos:
Most, if not all, gambling websites in Canada offer to play slot machines. As they are the most popular category of games, online casinos constantly update their collection of slots. Some operators offer games from a single provider. For example, JackpotCity is a Microgaming casino that has hundreds of games from the only provider.
However, many casinos have thousands of slots from multiple software developers. Choose your favorite casino and slots designer and play for real money. But try not to lose. Instead, read about the reasons you might lose at slots and change your tactics.
You don't consider the variance of slots
Variance or volatility, call it as you wish, measures how often players can expect to make a winning combination. There are three variance rates at both land-based and online slots:
High variance — rare but big payouts.
Medium variance — a medium between high and low variance payouts.
Low variance — frequent but small payouts.
Some slots offer you to pick a variance level. Thus, you can practice playing with all the levels of variance and decide which one suits your betting strategy.
If you plan to win a progressive jackpot, you should be ready that most jackpot slots are high-variance slots. They offer huge wins but they are very rare. Throughout a year, a popular progressive jackpot slot pays a massive win only to 10 – 20 lucky players, on average.
Low variance slots are not recommended. Instead, try to choose medium or medium-low variance games. They give you the right amount of risk/reward and you can expect a satisfactory payout.
You can't stop at the right time
Now you may wonder what's the right time to stop playing a casino game. It's either when you gained a big profit or reached your loss limit. It's not for nothing that players are advised to stop while being ahead. This is the best winning strategy with a guaranteed payout.
However, many gamblers get overwhelmed by high-paying winning combinations that pay hundreds and thousands of dollars. And, instead of cashing out, they continue and try to increase their winnings. But this decision usually costs them the entire big win. And players leave the game with the same initial balance or, which usually happens, with nothing.
To avoid such a scenario, players are recommended to set a profit limit. It means that you must stop playing when reaching the number of winnings you plan to accumulate. For example, if you have $100 to play slots, and you plan to double it, then stop playing when you reach $200 on your balance.
Make sure to have a loss limit, as well. It will not only stop you from chasing losses by spending more money on your credit card but also reduce your mental stress of losing.
You drink alcohol while playing slots
Even a bottle of beer can make a difference to your result in playing slots. Of course, if you drink stronger alcoholic beverages, chances are high you will lose more money than you would normally do.
The thing is that alcohol tends to set you free from your financial restrictions. When sober, you can have a strict plan of spending money at online casinos. But when having a few sips of an alcoholic drink, you reduce your power to stick with the plan.
Surely, you can drink while playing if you want but you should know your drinking limits to stay focused.
You are chasing casino comps
Most online casinos have loyalty programs with rewards that can be received only after you reach a certain level by collecting comp points. Casinos focused on slots require players to play slot machines in order to earn any comps. And, some players are obsessed with the idea of getting a "free" reward.
Loyalty rewards are not free since you pay for them when losing money on slots. You must realize that comp points and rewards are not worth spending thousands of dollars. And it makes no sense to lose all of your money to get a reward that will be yours anyway. It will just take a bit longer to achieve it.
You ignore slot bonuses
If you are a slots fan, it makes sense to claim casino bonuses. Extra money gives you more chances of winning. Although you will probably have to meet the wagering requirements, you still have chances to leave some cash for yourself.
If you are a new casino player, check out what match bonuses and free spins are available for you. Don't forget to check the bonus terms to evaluate how worth claiming it is. And remember that you don't have to grab the biggest bonus by depositing a lot of money. It's enough to make a minimum deposit to get extra funds.
Stop losing on slots and start winning!
If you have found yourself in at least one of these reasons, you have something to improve in your gameplay. Simply put, you should choose online slots according to your bankroll strategy, whether it's high-risk or low-risk. Make sure to have profit and loss limits. Realize the negative effect of alcohol and don't drink too much while playing slots. Try to get the most from casino bonuses but be careful with rewarding programs.
These are the key recommendations that you should follow if you want to not only play slots for real money but also win and multiply your balance.
If you are a Playtech fan, check out all Playtech casino list to find the best operators that offer to play Playtech slots for real money.
Rate this post, please:
5
4
3
2
1
FAQ
In fact, any slot is capable of bringing huge payouts and of leaving you with nothing. It all depends on the random number generator and your luck. Anyways, it's always a good practice to choose high RTP slots that have a lot of special features.
You should always pay attention to bonus terms when choosing any casino bonus. The good terms must not contain a lot of restrictions. For example, a good bonus is the one that has low wagering requirements, no cap on winnings, and just a few restrictions on games.
A hit rate doesn't depend on time. Online slot machines use random number generators that determine when a player will hit a winning combination. So it's senseless to try to find the perfect time to play online slots to win money.
More articles on gambling topic