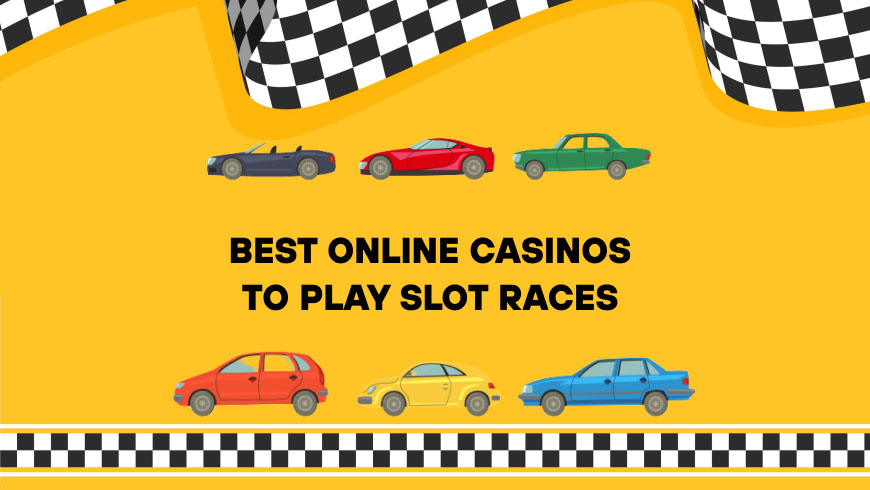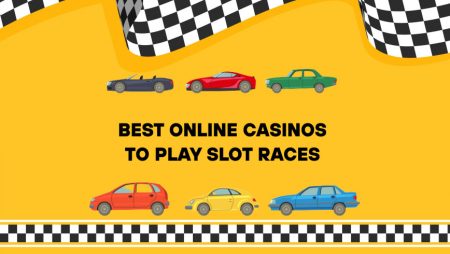 By 2021, the online gambling industry has come very far. Since casino sites have become popular among Canadians, many gambling operators created a new method to entertain their clients. It's a tournament. Some people like to call this a race. The races take place in video slots where all players can compete with each other for pure cash! Join the fun at online casinos in Canada that have the best slot races.
Best Slot Races Casino Sites
These are casino sites with the most exciting slot races. All of them feature their own rules. So, pay attention to the race terms and conditions. You can pick a casino that you like best, join it and play your first slot race. Below, we give you a few examples of the slot races from the recommended online casinos.
Spinia Slot Races

How to Participate:
Sign-up at Spinia.
Open any slot game.
Play slots for real money and earn leaderboard points.
Wait for the result at the end of the day.
Spinia online casino draws $2,000 and 2,000 free spins every day in slot races. In fact, winning a race at Spinia is very easy. Moreover, any player who is spinning any reels at the moment can be a race winner.
Spinia doesn't limit you to the game's selection. You can choose any slot machine and play it to win cash. Though be careful, if you close a slot and play a roulette game, for example, you aren't eligible for the slot race prize.
The slot races at Spinia remind us of a loyalty scheme where players collect points. In other words, to be a race participant, you need to have made at least one deposit and wager real money on slots. For every $1 wagered, you receive 1 point for the leaderboard. Therefore, the more bets you make on slots, the higher your position.
Spinia Race Prizes
The slot races are launched every day. So, you have 24 hours till the end of the round. Once the race is finished, players receive their cash prizes. However, only 100 winners can take a share of the prize pool. Besides, the pool can vary every time.
For example, a prize pool can include $2,000 and 2,000 free spins for the Magic Cauldron — Enchanted Brew slot.
There's one more thing to know about the Spinia races. The prizes are subject to small wagering requirements. Free spins must be wagered 5 times, and money prize — 3 times. Hurry up with wagering those prizes as they can expire in 14 days.
If you don't know what game to start with to compete in the races, choose the Spinia best game recommended on our site.
Rizk Races

Slot races offered by Rizk casino are some of the most exciting. First, you can play all day long. Second, you can win big cash prizes! Okay, let us explain the Rizk races more clearly.
How to Participate:
Join Rizk Casino.
Make a deposit.
Open the Rizk Races from the menu.
Decide which race you will take part in.
Open the race game and start the race.
Rizk launches races every day and every hour. That being said, you can participate in a Rizk race every hour. Join a race for free on the page "Rizk Races". To win a wager-free prize, you need to earn leaderboard points within a certain time limit — usually, an hour. Consequently, the more you play, the better your chances to win the race.
Although there are hourly races where the casino draws up to 50 free spins on certain slots, Rizk arranges two main races with cash prizes. The main races start at 19:00 CET and 21:00 CET relatively. If you participate in the main race, you can win up to $300 for an hour.
Scoring System
The leaderboard points are credited in the following manner:
for every win, you get 10 points
if you make 3 wins in a row, you get 30 points
if you lose 3 times in a row, the casino awards 40 points to you
for big wins, Rizk gives you 300 points
You can see your current leaderboard position on the right from the game window. Open a race logo to see the leaderboard.
Rizk Races have a few specifics. For example, you can only make 500 spins during the hourly race. If you spin more than 500 times, the remaining spins won't count. Besides, to participate in a certain race, you need to play only the qualifying game.
PlayAmo Slot Race

Two times a day PlayAmo launches slot races called "Fast Spin". The prize pool of each race is $1,200 and 1000 free spins. Every 12 hours the prize pool is reloaded. So, you have many chances to take the first position on the leaderboard.
PlayAmo allows you to play any video slot to participate in races. The main rule is to play the games for real money. The minimum bet is $0.1 per spin.
How to Participate:
Register at PlayAmo.
Make a deposit.
Play slots for real money and earn points.
Check your position on the leaderboard and take your prize.
When you spin online casino slots at PlayAmo, you earn leaderboard points. Each $1 wagered gives you 1 race point. The more points you have, the higher your position on the leaderboard.
Keep in mind that the rewarded free spins and money prizes are subject to 3x wagering requirements. Make sure to complete the requirements within 14 days. Otherwise, the prizes will expire.
Take Your First Position Now!
Slot races are very fun, especially when you are a bit tired of regular slots playing. Taking part in casino races, you can shake up your gameplay with new emotions. These competitions are more about fun, not money. Many players have a good time playing slots in races. Besides, a good cash prize is an extra cheery on the cake. So, take part in a slot race right now. Pick your favorite race casino and start earning your leaderboard points today!
Rate this post, please:
5
4
3
2
1
FAQ
Usually, online casinos mention what slots qualify for the races. Some casinos can allow you to play any slots, while others select one slot and give you points for playing only that slot. So, pay attention to what they say in the terms and conditions of the slot races.
In fact, they are the same. Most slot races have rules and terms similar to those of tournaments. However, usually online casinos themselves launch slot races. And tournaments can be a creation of software providers. Besides, slot races are usually short-term and have small prize pools, unlike casino tournaments.
For sure, yes. Playing slots in races doesn't exclude claiming other bonuses and promotions. You can claim a casino bonus and take part in a race. But if you aren't sure, you can contact the customer support manager and ask all your questions concerning slot races.
More articles on gambling topic