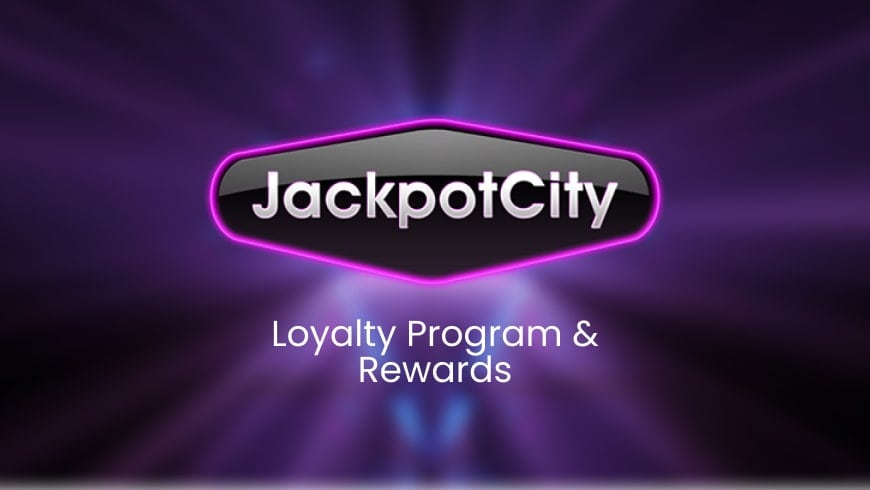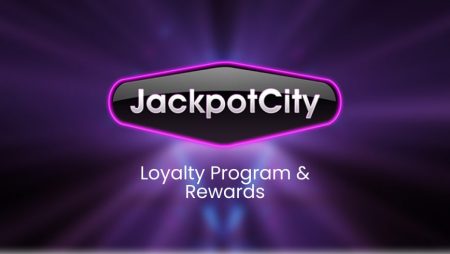 Many times we told about Jackpot winners, especially those of Mega Moolah Progressive slot by Microgaming. One of the Mega winners was a Canadian player who won CA$16.4 million in April 2020! And the casino where he played the Mega Moolah session was Jackpot City Casino, the most popular online casino in Canada.
This case raised JackpotCity's popularity even more. Though since its formation in 1998, the online casino has been paying out considerable sums of money to the players. We can't say how long the $16 million winner was spinning the Mega Moolah reels, but for sure, it's been for a while.
For those players who are willing to win the biggest prize in their life, we recommend staying patient and consistent. In most cases, Jackpot winners have spent a nice fortune on casino games due to their consistency. And in order to go through this 'waiting' period with smaller losses, we advise you to get the benefits of a loyalty program.
Although online casino loyalty programs usually require bigger funds (deposits), they give back a lot more. You can use free spins and reload bonuses. All the loyalty perks actually make you win more than you spend. That's why for players who open an online casino constantly, it's essential to be a member of the loyalty program. The higher your level, the more advantages you have.
So, here we'll speak about the JackpotCity loyalty rewards program. What perks players can reap from the loyal membership, and why players need to join it. Read below to find out.
Jackpot City's Loyalty Program
Regardless of what we said above, JackpotCity's loyalty program is available for everyone. At the moment when you sign up and deposit, you are already enrolled into the loyalty program and can receive your first rewards.
The loyalty scheme includes six levels, starting from Bronze level. It's where all the players who made their first deposit start from. By increasing each level, JackpotCity's players get different rewards. To move through the levels, players need to earn points. However, this isn't difficult at all — you just need to play the casino games!
As we've mentioned, once you register at JackpotCity, you are on the Bronze level. In addition, the casino rewards you with 2,500 loyalty points to help you level up to the Silver level right away. However, it works under one condition: you need to make a deposit the same day when you sign up. Besides, if you are interested in the big $1,600 welcome bonus, you can claim it too. Thus, you'll have the deposit bonus and the loyalty points which lead you to the Silver level.
Here we post the available levels and the corresponding amount of loyalty points you need to earn to level up:
Bronze — 0-2,499 points
Silver — 2,500-11,999 points
Gold — 12,000-49,999 points
Platinum — 50,000-124,999 points
Diamond — 125,000 upwards
Prive — Invite Only
How To Earn Jackpot City Loyalty Points
To earn the points, you need to make wagers. However, the amount of earned points depends on the games you play. For example, when you play slots, for every 1.00 wager you receive 1 loyalty point. But if you play a table game, then for 1 point you need to make a 5.00 wager. In video poker, it's more — to earn a loyalty point, you wager $20. The reason for such a difference is house edge. It's known that live casino games, table and poker games have a higher payout than slots.
So, if you are eager to level up, then we recommend playing slots. However, if you're a poker fan or a roulette player, then we suggest you have fun in your favourite games and care less about the points.
Monthly Bonus
Of course, playing games isn't the only way to earn points. JackpotCity casino gives you a Monthly Bonus, but under one condition. You need to maintain the same loyalty level for 3 months in a row. The bonus includes a lump sum award depending on your level. Thus, the higher your level, the bigger lump sum bonus you receive. For example, Gold level players can receive 20,000 points each month when they qualify.
Level Bonus
This bonus comprises a percentage amount extra, which you get on top of your standard loyalty points for the total spend at the casino. For example, when you are on the Silver level, you earn 3% on top of your current points balance. If you earn 10,000, for example, then you can receive 300 points extra. This will be your Level bonus. The higher the level, the higher percentage you'll get.
Daily Special Offers
There is another way to boost your points' balance — by claiming daily offers. Players who are on the levels from Silver to Prive will be offered to play a few selected slots. These slots can help you earn the loyalty points twice faster due to the 50% boost. If you play the daily offered slots rather than any other slot, you will earn 50% more points. So, stay alert to these specials when you get to the Silver level.
What To Do With Loyalty Points
The loyalty scheme is smart and at the same time simple. You can earn the points and level up. But what exactly can you do with the points? You can redeem them for cash bonuses which you can use for playing later. Though the redemption rate can seem a bit high. For example, if you want to redeem 5,000 points, you will only get $5. It's a bit unreasonable. Though, when you level up, your redemption rate becomes smaller.
Besides the loyalty points which you can redeem for cash, you can also receive perks from JackpotCity. As you level up, you receive several beneficial options such as free spins, cashbacks, tier bonuses on each level, a better support service, and more. After you reach the Diamond level, you can get an invitation to the Prive level where you are to expect the higher bonuses, personal assistant, special events, and much more. However, to be invited, you need to be consistent in your big deposits.
Conclusion
JackpotCity casino is the best online casino in Canada according to many sources. Players like the casino for many aspects including real payouts, huge welcome bonus, 24/7 customer support, and the loyalty program. We recommend taking part in the program, especially if you are planning to play at JackpotCity for a long time period. If you play permanently, you will have great chances to earn money and to level up to the VIP status.
Rate this post, please:
5
4
3
2
1
FAQ
To ease your worries, it's time to mention that JackpotCity casino was established in 1998 by Baytree LTD. The company operates under the Maltese jurisdiction. Consequently, Jackpot City casino holds a licence from MGA. However, on Canadian territory, the casino also applied for the licence from Kahnawake Gaming Commission. These two licences ensure protection of the users' interests and rights. So, you can tell Jackpot City is legit.
The games provided on the casino site are all tested by eCOGRA, the best testing agency out there. Besides, the one and only game provider partnered with JackpotCity is Microgaming, a leading game developer in the industry. So, you can have no worries when choosing JackpotCity casino to play. As for the general security, the site ensures total safety of players by using the SSL encryption and other protective measures.
The rewards program features six levels, on which you need to earn points. Diamond level requires you to earn 125,000 loyalty points. This is possible to earn so much by placing real money wagers. Besides, you can earn more points by following the methods described in the post.
More articles on gambling topic