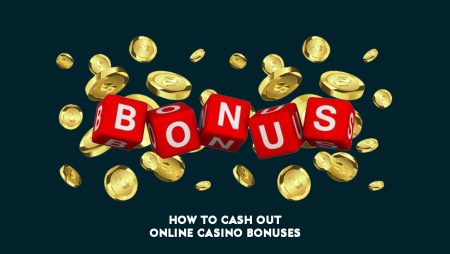 A lot of casino beginners are so excited to get a whooping welcome bonus that promises free cash for your gameplay. However, these high spirits vanish when players realize that the money isn't free and they can't cash it out that easily. If you're experiencing the same feelings, this article is a must-read. You'll find out how to cash out a casino bonus and avoid the pitfalls of most online casino offers. But before we get to the main part, check out the best casino welcome bonuses:
Many casinos offer no deposit sign-up bonuses that new players can use to get familiar with a casino. But even these bonuses are not as free as they seem to be. This is why newbies should know how bonuses work and how to get the most out of them.
What are online casino offers and why do they exist?
A bonus is a marketing tool like a discount or a bonus system in any retail chain. It encourages customers to come again and spend more money by playing games on a casino platform. Doesn't it sound nice to get $500 on top of your own $500? Everyone would be glad to play with $1,000 instead of only half of it.
This is why many gamblers claim bonuses. To receive one, a player needs to deposit a minimum required amount and that's it. In the next few seconds, the bonus is available in the account and ready to be used.
Some online casinos offer free spins for specific slots. Each free spin has a value that is counted as a casino bonus credit.
Casinos offer bonuses to new players to encourage them to play and to existing players to keep them motivated. The more advanced and unique the casino bonus system, the more willingly players want to stay and play on the website for a long time.
How to withdraw casino bonus money
Well, let's suppose you've claimed a casino bonus that gave you $200 and you wish to cash it out as soon as possible. Unfortunately, no online casino will give you that opportunity because all bonuses must be used on games. Plus, there is one more obstacle to cashing out money. Let us break it down in detail.
Wagering requirements must be fulfilled
As we said, all bonus money must be played in games. However, you can't do it once, you must do it twenty, thirty, or even fifty times, depending on the casino.
This is called a bonus clearing process, during which you turn your casino bonus money into real withdrawable money. Until that, you cannot cash out credits on your bonus balance.
A wagering requirement is the amount of bet you must clear. For example, if a casino gives you a $200 bonus and a wagering requirement is x25, then you need to wager $5,000.
Winnings from free spins also go through the wagering requirement, and this is why even no deposit free spins are not actually free. Remember the saying "There is no such thing as a free lunch"? This is exactly about online casino bonuses.
Casino operators are not that silly to give you cash and let you go. You must work it off. Some players try to cheat the casino system by creating multiple accounts and receiving more bonuses. But casino security systems are capable of finding the breachers and banning them.
If you're wondering whether no wagering bonuses exist, they do. But they are very rare in the gambling world. Besides, they usually come with restrictions on winnings and withdrawals.
Pass the KYC check
Another thing you must get through in order to finally receive your money is the KYC (Know Your Customer) check. In most online casinos, this is an obligatory step for new players. The good news is that you have to do it only once. The bad news is that it usually takes 1-3 days.
The KYC check involves providing your documents to confirm your identity. This is done for security reasons, mainly as an anti-money laundering procedure. So you just have to pass it and let them know you're a real person who just wants to play, and then you can withdraw your cleared bonus.
Usually, casinos require you to send photos or screenshots of your passport or driver's license. Sometimes, you might be asked to verify your address by providing utility bills.
It is also recommended to use payment accounts under your name, not your wife, sister, friend, or mother.
Tips for cashing out online casino bonuses
The two things we mentioned above are very important to cash out bonus money. Only after you complete the wagering requirements and pass the verification step, can you get your bonus money in your bank account. Below, there are a few tips on how to do it faster, better, and without trouble.
Clear a bonus on games with a 100% contribution
There are categories of games that contribute 100%, 50%, 10%, and even 0% towards the requirement. It means that the bigger the contribution, the sooner you will be able to cash out your bonus.
Most online casinos give a 100% contribution for slot games, while table games and live dealers have a contribution ranging from 0% to 50%. So ensure you play slots for bonus clearing purposes.
However, mind that not all slots offer a 100% contribution. There are games like high-paying slots or progressive jackpots that don't fall under game contribution rules. So you'd better check the list of eligible and restricted games in the bonus terms and conditions.
Choose high RTP games with low volatility
In order to clear a bonus with minimum losses, you must win any money more often. Thus, it's reasonable to choose games that offer more often wins. These are low-volatility slot games. Some slots feature three levels of volatility (low, medium, and high) that players can adjust manually. Always select "low" to gain more wins.
Besides, it is important to choose high RTP games that feature a payback rate of more than 95%. These games offer a better return on your bet, though it depends on how long you're playing.
When playing high RTP low-volatility slots, you have a better chance to clear your bonus wagering requirement without extra losses.
Provide authentic information about yourself
If you conceal something from a casino security team, you risk having a troublesome verification and withdrawal. It will lead to a longer KYC process that involves other documents. And you don't want to give additional documentary evidence of your identity, do you?
So it's recommended to provide only valid documents. Besides, do it as soon as possible after you sign up since the process takes time. The sooner you verify your account, the faster you can withdraw your bonus.
There are no ID verification casinos that allow players to skip the KYC process. But these casinos require using e-wallets or cryptocurrencies for deposits and withdrawals.
To conclude
It is possible to withdraw a casino bonus only after completing two steps: bonus clearing and verification. No matter which online casino bonus you claim, there will always be some rules and requirements to fulfill. Be sure to use a bonus right to avoid withdrawal problems.
Rate this post, please:
5
4
3
2
1
FAQ
Most of them, yes. Many online casinos apply a cap on winnings and withdrawals of bonuses. Usually, it is a $100 limit. For example, if after clearing a bonus, you have $150, you will be able to cash out only $100, and the $50 will be forfeited.
It depends on the casino. Some sites apply wagering requirements only to deposit bonuses. But their cashback and loyalty rewards are free to be used as you wish. But some online casinos require you to wager even prizes you get from slot tournaments. It's very individual, so make sure to read the bonus rules before claiming it.
If there are any, they are very rare. For now, we don't know such a casino that can do both: let you use bonuses without wagering them and cash out money without verification. But it makes sense to check some crypto casinos and their exclusive offers that might not have any wagering requirements.
More articles on gambling topic