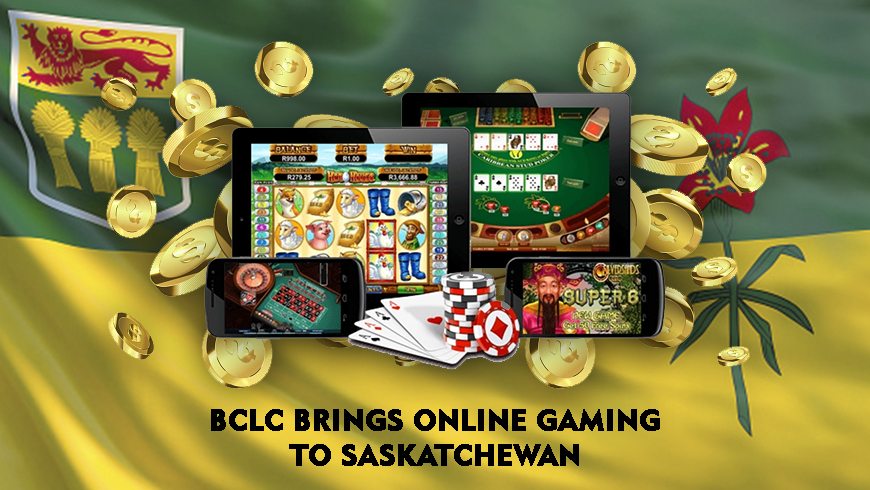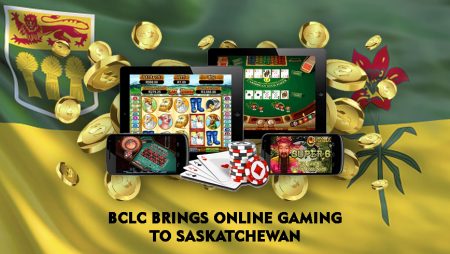 Residents of Saskatchewan will soon be able to gamble online and bet on sports on the official website designed by British Columbia Lottery Corporation (BCLC). The agreement between BCLC and SIGA (Saskatchewan Indian Gaming Authority) was signed last week. This means that an official Saskatchewan gambling website will be developed in the near future. But until that time, you SK players can enjoy various casino games at the best offshore online casinos:
There are a lot of gambling operators located overseas and offering online casino games to Canadian players, regardless of their province or territory. These casinos offer thousands of games, enticing bonuses and rewards programs as well as numerous instant payment methods.
The SIGA News
The good news for Saskatchewan residents was announced on Monday. SIGA and other stakeholders have signed the agreement with BCLC, according to which the corporation will begin development on the gaming site for the province of Saskatchewan.
BCLC was chosen as the result of bidding for the provision of a turn-key online gaming portal for Saskatchewan. Be reminded that the corporation owns a gaming platform for BC residents called PlayNow.com.
Their website offers many online casino games and a sportsbook that accepts single event sports bets. The PlayNow platform is also available for the residents of Manitoba through the partnership with Manitoba Liquor and Lotteries.
New SK Online Casino
SIGA, as the official regulator of all seven land-based casinos in the province, will be the official operator of the new gambling website developed by BCLC. In cooperation with SaskGaming, SIGA signed the operating agreement that already had the stamps of FSIN and the provincial government. This enabled SIGA to bring online gaming to the SK residents.
The gaming authority is planning to customize the platform for the Saskatchewan market. It will reflect many casino games presented in SK brick-and-mortar casinos so that local players are able to enjoy their favorite games online.
Besides, the new platform will offer sports betting, including single-event sports wagers. Thus, SK sports bettors will be able to wager on their favorite teams and sporting events from the comfort of their homes.
The online portal is expected to launch later this year. So Saskatchewan residents are left to wait for a little longer.
The president of SaskGaming Susan Flett shared her emotions in a news release: "We are excited to be moving forward with the next stage of this project. Online gaming will modernize the gaming industry in the province and will complement the casino entertainment options available at land-based SaskGaming and SIGA casinos."
Zane Hansen, SIGA president and CEO, also mentioned that the company is excited to bring the PlayNow casino and sports betting experience to Saskatchewan as it will enhance the entertainment options for the customers of SIGA and SaskGaming.
Offerings of New SK Casino Site
Many players in Saskatchewan are looking forward to seeing the offerings of the new gaming website. For now, it's not time yet to say about all of the perks but, supposedly the online portal will offer the following real money casino activities:
Slot machines. No doubt, online slots will be presented as the majority of all available gaming options. Some of them will reflect the most popular slot machines that SK residents are used to playing in local casinos.
Table games. A few titles of RNG-based table games will also be included. These are roulette, blackjack, baccarat, craps, sic bo, and more.
Video poker. Poker players will also be able to enjoy video poker sessions on the new casino site.
Live casino. Some live games will also be provided in partnership with the leading live software developers.
Lotteries. The SK casino portal will sell tickets to national and provincial lotteries, including scratch card instant win tickets.
Bingo. As an alternative to lotteries, players will be able to buy some bingo tickets and play it online.
Sportsbook. Betting on sports is legal in Canada, and since single-event sports betting is also allowed since 2021, SK residents will be able to bet on sports on the provincial casino website.
Sure, the new online gaming portal will attract customers with even more games and other perks. Users will have several deposit and withdrawal options available for Canadians. The most popular methods are bank cards powered by Visa or Mastercard.
Which Is Better: Local SK Online Portal or Offshore Casino Site?
Many Saskatchewan players will have to face a choice. They will decide to play either at a local online casino or at an international casino. But don't make drama. You can always try both and decide which is better. Though if it is crucial for you to pick one, here are a few tips to help you.
Choose a local Saskatchewan online casino portal, if:
You don't trust offshore websites and prefer to stay 100% safe with a locally regulated casino.
You don't need regular casino bonuses.
Land-based casinos are too far away from your home.
You are going to use some popular payment methods like a bank card.
You want to play lotteries.
Choose an offshore casino site recommended on CasinoBest.ca, if:
You know that licensed international casinos are 100% secure as they follow strict protocols and regulations.
Casino bonuses and rewarding programs attract you very much.
You want to choose between thousands of online casino games, including not only slots, live casino and tables but also various instant win games, progressive jackpots, and sports betting options.
You use an uncommon payment method such as an e-wallet, some online banking service, or cryptocurrency.
Different online game tournaments are your passion.
There are many reasons to join this or that type of online casino. You are up to choose what you like and what suits you better. Just be careful when signing up with any online casino, be it a local site or an international one. Always read the terms and conditions to understand your rights.
In Conclusion
Undoubtedly, this is big news for Saskatchewan players. They will no longer need to travel to the nearest SK casino to wager some real money. It will be available right at their homes! If you want to test the new casino website developed by BCLC, get ready because the launch is set for the other half of 2022. Make sure to check our gambling blog regularly to learn all the news on the Canadian online gambling market.
Read more about Canadian and Quebec gambling laws in our gambling blog.
Rate this post, please:
5
4
3
2
1
FAQ
For now, there is no exact date and time for the launch of the Saskatchewan provincial gaming portal. According to the news release, players will be able to access the casino in the second half of 2022.
There is no information about that. But we are almost sure that yes. First of all, all websites are available on mobile browsers, which is why you have access to sites wherever you are. Secondly, BCLC may design a mobile version for the SK online casino because many players will play using a mobile device.
It's a matter of taste. All players are individual, which is why some of them will prefer an offshore site over a local one. But there are SK residents that will be happy to join the local casino site designed by BCLC because it has everything they need. We advise you to try both an offshore casino and the provincial site to decide which is better for you.
More articles on gambling topic