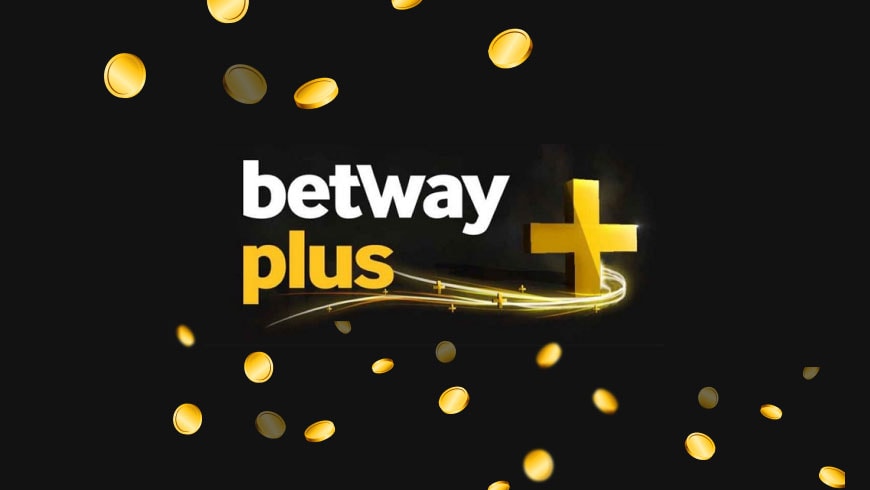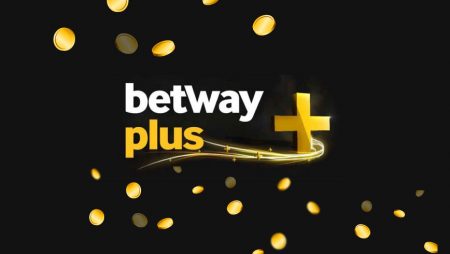 Betway casino and sportsbook has become one of the leading casino operators in the industry. The casino itself was launched back in 2006 to give online betting opportunities for sports bettors.
Betway is also a gambling site with over 500 games ranging from slots to live casino. The collection of games may not be very impressive, but it's ok since Betway was primarily created for sports bettors. Its sportsbook is much broader, so if sports is your passion, then Betway is a place for you.
And once you are a Betway player, you will be satisfied with its broad loyalty program. They call it Betway Plus, a loyalty scheme for regular players and sports bettors. This program gives a tremendous boost to the players' bankroll. In fact, some players will see the Betway Plus much more beneficial than casino bonuses. Why? Read further to find out.
Betway Plus
Those enthusiasts who made a new account at Betway casino are already participants of Betway Plus. In other words, you don't have to be the best player to let the VIP service team know you deserve their attention. You don't need to wait for a special invitation to the club or anything of this kind to receive bigger rewards.
Betway's loyalty program doesn't differ much from those of other online casinos in terms of its system. Betway Plus also has tiers, comp points, redemption of these points for rewards, and so on.
Distinctive feature of Betway's loyalty program is you will receive points for making bets on anything. No matter what you choose to play: a slot, bingo, poker, live blackjack, or bet on sports, you will earn the points and move up the levels.
Betway Tiers & Rewards
As a Betway player or bettor, you will be going through loyalty levels whenever you place real money bets. In total, there are six levels that you can progress through:
Blue
Bronze
Silver
Gold
Platinum
Black
To climb this ladder of Betway tiers, you need to play games or bet on sports. Each placed wager helps you earn the tier tokens and plus points.
Tier Tokens indicate your level in Betway Plus.
Plus Points can be redeemed for the casino bonus credits or free sports bets.
To check your current number of plus points and your tier, simply log in to Betway and look for the numbers in the top right corner of your screen.
The tier tokens will be collected on your account each time you are wagering your cash. Consequently, the more tier tokens you have, the higher your level is. Thus, you will have better bonuses and benefits.
Blue Tier
New Betway players start with the Blue tier. Therefore, they don't yet have personalized offers, VIP events and invitation to sports events. .
Bronze Tier
Once you step over the Bronze tier by earning 2,000 tier tokens, you will get 10% bonus points as your level-up reward. However, to receive better odds and exclusive promos, you also need to maintain your level. To do this, earn 1,000 more tier tokens.
Silver Tier
To move up next, Silver, you need to collect 5,000 tier comp points. Then maintain this level by earning 2,500 points more. Silver level rewards you with 25% bonus points. Besides, this level unlocks other perks like better odds, invites to sports events, personalized and exclusive offers, and VIP events.
Gold Tier
Your rewards will not change much when you grow to the Gold tier. But the number of required tier tokens is 5 times bigger. To become a Gold tier player, you need to earn 25,000 points and 12,500 more to remain on this level.
Platinum Tier
Those players who have managed to stay and collect 75,000 Betway comp points are climbing to the next level, Platinum. To remain this status, earn 37,500 tier tokens. And this time, your bonus points will be 75%. Additionally, you will receive various exclusive offers and invitations to events similar to the two previous levels.
Black Tier
Black status is reached when you earn 1,000,000 tier tokens. And if you wish to stay on this level, earn 50,000 more. Your bonus points will raise to 80%, and the other rewards will remain the same: VIP events, exclusive offers, dedicated customer support, sports events, and so on.
On the one hand, players of the lower levels can receive the same perks as those of the upper level. On the other hand, Black tier players as top casino members will get all the same benefits as those of the lower tiers. So, is there any need to generate more tier tokens and level up?
How to Collect Betway Comp Points
Betway comp points or tier tokens are collected when playing for real money, as we have already said. You should know that for each $10 wagered, you receive 5 tier tokens. Therefore, to raise to the Bronze level, you need to wager $5,000.
You should also mind that depending on the type of gambling activity, you can earn a different number of tokens. In other words, all games have different contributions towards your tier.
Slots and parlour games — 100%
Roulette, Red Dog, table poker, sic bo — 50%
Baccarat, video poker, craps, blackjack — 10%
Classic blackjack, Jacks or Better, aces and power poker — 2%
Sports betting odds will also have different contribution percentages.
Bets at odds of 1.75 and more — 50%
Odds of between 1.30 and 1.74 — 25%
Odds of 1.29 and lower — 5%
You can play any games and bet on any sports at any odds. Just remember this percentage distribution if you are chasing the Betway tiers and rewards. Still, if slots are not your great passion, you can progress slower to the upper tier, but still have fun and pleasure from gambling at Betway.
How to Collect Plus Points
Once again, plus points are just like special Betway banknotes, which you can exchange for bonuses. You earn them by playing and wagering real money at Betway.
As soon as you earn 5,000 plus points, you can redeem them either for free bets on sports or casino bonuses. These 5,000 points are equivalent to $10 bonus money or $3 free bets.
Besides, different promotions and special Betway offers can help you earn more plus points. So, watch out for the new offers at Betway.
To redeem your bonus, log in to your account, find the number of plus points, and click on the icon. At this point, you can decide on the number of plus points to redeem and what to exchange them for .
Remember that your plus points are forfeitable. If you don't use them over three months, they will be gone. Later, you will need to collect them again.
Play & Raise Your Betway Tier
For some players, this Betway Plus program might seem a bit challenging with the tiers and comp points. But during the gameplay, you don't even notice how fast you progress. Place wagers on casino games or bet on your favorite sports, and soon you will find yourself enjoying the best perks from Betway.
To compare Betway Plus with other loyalty programs of online casinos, visit our gambling blog. There, you'll find detailed descriptions of several online casinos and their rewards programs like Spinia comp points system or Casumo trophies.
Rate this post, please:
5
4
3
2
1
FAQ
To earn Betway comp points (tier tokens), you need to play any games and bet on sports for real money. To do it quickly, play online slots and parlour games. Also, bet on sports at odds 1.75 and higher. Doing so, you will earn 5 tier tokens for each wagered $10. This will ensure you progress fast.
Unfortunately, not. You can receive casino credits on your bonus account. Thus, you can use them in the casino section and sports section at Betway. Also, you can decide to receive a free bet instead. Then, your Sports bonus account will be filled with this money.
Betway's plus points go to the relevant account. However, you can redeem them only in multiples of 5,000. If you have less than 5,000, Betway will not let you redeem them. On the other hand, if you have more than 5,000 but less than 10,000 plus points, then you will only be able to redeem 5,000 plus points.
More articles on gambling topic