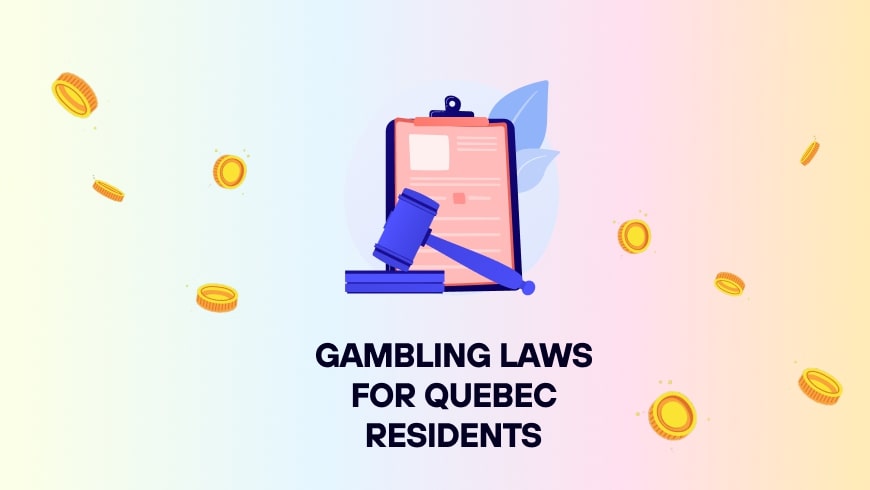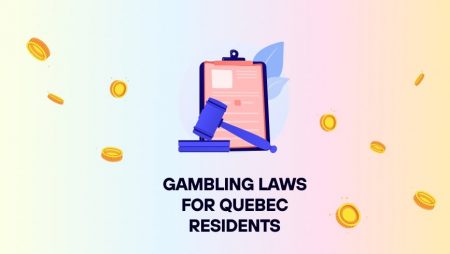 After Ontario, Quebec is the second-largest province in Canada in terms of population. Consequently, a lot of grown-ups from Quebec enjoy gambling games from time to time. Fortunately, provincial regulations are pretty gentle for Quebec gamblers. Still, there are a few specifics of online gambling in the province of Quebec. So, if you are residing in the province, this post will be extremely useful to you. You might find some new info and gambling opportunities.
Online Casinos to Join in Quebec
Gambling Regulations in Quebec
In general, gambling is allowed in Quebec as in most of the Canadian provinces. They use similar patterns in regulating casinos. However, each province made its own choice for gambling legalities. Thus, in Quebec, they have the Quebec Alcohol, Racing, and Gaming Commission that controls gamblers and relevant actions.
The main target of the Quebec government once was a monopoly in online gambling. However, this monopoly wasn't supported by many, so now players from Quebec can gamble offshore too. This is also a reason for many changes in gambling within the territory of Quebec, about which we are going to tell you below.
How You Can Gamble in Quebec
Since the amendment of the Criminal Code of Canada that allowed each province to regulate gambling, the Quebec government has legalized casinos.
The first form of gambling that appeared in Quebec was the lottery. Soon in 1969, the popular Loto-Quebec lottery commission was founded. The commission still operated offering draw games and contests offline and online. Over the recent years, their online lottery website has become more popular allowing players to gamble from the comfort of their home.
The other gambling games appeared in Quebec's land-based casinos. Anyone of legal gambling age can visit the brick-and-mortar gambling venues to play various slot machines, sit at poker tables, play blackjack and spin the roulette wheel. You can even try to find bingo halls in the province. However, today it's a bit more complicated because many gambling establishments closed their doors forever due to the pandemic.
There are also many bookmakers that offer Quebec residents to bet on sports in real-time. Most sports betting options are pretty good, but regular bettors do not find them enough to enjoy this to the fullest. Besides, Bill C-218 has not yet been accepted, so betting on single sports events is still banned in Quebec.
One more betting choice is animal racing. This form of gambling is regulated on the governmental level, not the provincial one.
Online Gambling in Quebec
Here we're getting back to Lotto-Quebec because it was the only legal gambling platform in the online space that was regulated by the Quebec Alcohol, Racing, and Gaming Commission. Their website offers as many gambling choices as possible, including many online casino games, lotteries, poker, table games, bingo, and so on. Simply put, if you are in Quebec, you can easily access the website and play many online games provided you are 18 or more.
The gambling site does not differ much from the other gambling platforms available in Canada. It also features many games, bonuses, and responsible gaming tools.
However, mind that certain game developers are only to be found in Lotto-Quebec. For example, live games from Evolution are restricted for Quebec players on offshore sites but available on the local online gambling platform. Keep this in mind when you decide to gamble in some Evolution games.
Offshore Gambling Sites
Speaking of the offshore gambling sites, they cannot be regulated by the Quebec province or any other province in Canada. The international sites follow the regulations of their country. Besides, offshore casinos allow players from other countries to enter their sites. Thus, online gambling on international sites is totally legal in Canada.
The government of Quebec didn't like the idea, so they created Bill 74 that ordered Internet Service Providers (ISPs) to block international online casinos. Thus, players from Quebec could not access the sites or if they could, the sites were proclaimed illegal.
Seems unfair to you? So did it to the Supreme Court of Canada when this case was brought by the Canadian Wireless Telecommunications Association (CWTA). So, the Court considered it unconstitutional and terminated the legislation. Any similar bills have also become prohibited.
Gambling Taxes in Quebec
Canadian legislation is fair about taxes. So, the winnings from casino games are not considered as income. It's just one-time luck, which is why you don't need to pay taxes on your casino winnings.
However, you should mind that professional gamblers do pay income taxes on their winnings as gambling is their only source of money. But anyway, it isn't that easy to identify whether you are a professional casino player or not. So, if you play games for real money a few times a week or even every day, but you have a regular job, you may have no worries.
Choosing Offshore Casino
The further choice is up to you. You can gamble at the Lotto-Quebec website or at the offshore casino. The thing is that international online casinos can offer better conditions for Quebec players. For example, there are casinos without ID, which means you won't need to verify your account by sending your personal documents. You can join a bitcoin online casino and place wagers using your crypto. Besides, there are much bigger bonuses and more chances to boost your budget.
Still, you need to be responsible when choosing an online casino to join. Pay attention to the licenses and certificates it holds. For instance, the most prominent authorities are the UK Gambling Commission, the Malta Gaming Authority, the Government of Curaçao, and others.
Also, remember to check what payment methods a casino offers, how long they process a payment, and if there are any fees. Games, bonuses, and customer support service are also important parts of any casino operator.
If you need help in finding the best casino, you can read reviews of Canadian online casinos on CasinoBest.ca. They are open for the Quebec players, so feel free to join any.
Rate this post, please:
5
4
3
2
1
FAQ
You will have access to gambling games once you turn 18. If you live in Quebec and want to visit gambling establishments or online casinos, you can do it without any worries. But if you lie about your age, you will get penalties and further gambling restrictions.
Online gambling is fully legal in the province of Quebec. You can choose to play on the official site of Lotto-Quebec or on the offshore site. Regardless, you will not receive any penalties for this. So, gamble online residing in Quebec.
In the territory of Canada, the major regulator for casinos is the Criminal Code of Canada. However, all provincial gambling institutions follow the regulations of the Quebec Alcohol, Racing and Gaming Commission. On the contrary, offshore online casinos do not obey Canadian laws. They follow the jurisdiction of the country of their registration.
More articles on gambling topic