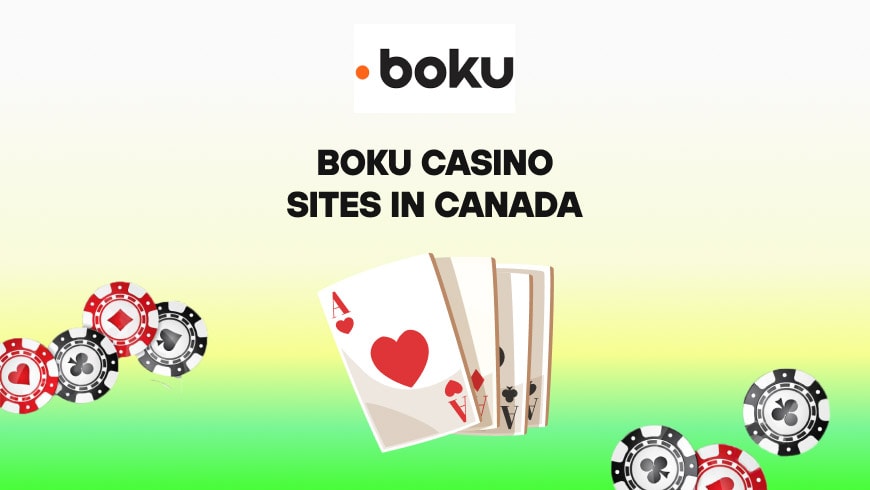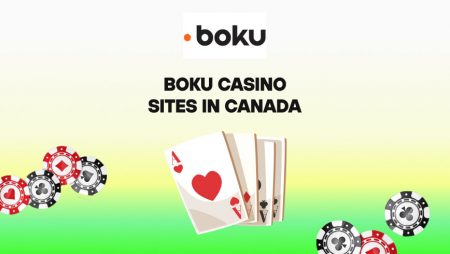 Among various payment services, Canadian players often choose Boku to make their deposits. To process the transaction, you only need your mobile phone for SMS verification. Once done, you're good to go playing your favorite casino games! Down below, we will tell you about this handy payment option. But most importantly, here we list the Canadian online casinos where you can use Boku!
Boku Online Casinos
Boku Payment Service
Boku service was created to deliver digital payments via carrier billing or mobile wallets. This method will be a great instrument for those players who do not have banking cards and bank accounts. Alternatively, if you want to be more anonymous regarding your gambling activities, you can use Boku to deposit money on your casino account instead of revealing the credentials of your bank account.
Besides, Boku can be used on other gaming sites, social nets, and sites for entertainment. This service is available in 60+ markets, including Canada. More than 250 mobile networks all over the world are also partnering with Boku. Some of the most popular Boku partners are Facebook, Google, Spotify, Microsoft, XBox, Uber, Western Union, and others.
How to Deposit with Boku
Thanks to the simplicity of Boku payments, this method is way more popular than other pay-by-phone options. To start using Boku, make sure your casino site accepts Boku payments. Pick an online casino from the list above and proceed with the deposit following these simple steps:
Visit the cashier's page on your casino site.
Select Boku from the list of deposit methods.
Enter your phone number.
Fill in the provided fields with correct information.
Press the 'Deposit' button.
Authorise the transaction by filling in the confirmation number from the SMS.
And you've done it! Now you can go to the Boku casino lobby and enjoy the world of online games.
If you want to use casino bonuses, just accept them in the deposit form or enter the required promo code. Depending on the casino terms, the bonus can be given differently.
Boku Withdrawals
Currently, there is no chance that you withdraw your money onto your mobile phone as easily as you deposited. So, you should not expect to get your winnings via Boku service.
Boku simply charges the money from your mobile billing to the casino. But they can't do it backwards as there is no space to store your funds like you do it on your bank account or e-wallet.
Then how do you cash out? You can use any other withdrawal method of your choice. Bank cards and bank transfers are the most popular, but they are also slow. For fast and secure transactions, you can use e-wallets and cryptocurrency methods that also allow online gambling no verification.
Boku Transaction Limits
Using Boku payments, you will certainly not get addicted to online gambling. Their transaction limits will let you get a light experience in gambling and prevent overspending. By this we mean small installments which you can make to a casino using Boku.
Every day you can transfer only CA$51 via Boku. And each transaction should not exceed a limit of CA$17. Technically, you can make three casino deposits with Boku. However, remember that most casinos also set limits to minimum deposit amount. Usually, it ranges from $10 to $30. So, make sure your casino will accept the Boku deposit of CA$17.
Check out this list of $5 minimum deposit Canadian casinos.
These small limits to Boku transactions are also made with the security purpose. The limits won't allow any suspicious payments without you being aware of them.
If you are a high-roller and wish to make bigger deposits and wins, you need to consider a different payment service. Boku isn't your best option in this case.
Advantages & Disadvantages of Using Boku
Boku is a nice payment service that doesn't disclose your bank card details and all, but it also has some drawbacks, knowing which you might not want to use Boku.
Pros of Boku Casino Payments
It's free to use. To use Boku, you don't need to download any app or purchase a card.
No fees. No additional charges for transactions will be removed from your phone account by Boku. They do not charge customers. If you need to pay a fee to transfer money via Boku, this fee is for your casino.
Anonymity. To process a payment, you only need to supply your phone number, which isn't seen to third parties thanks to the encryption. No bank card details are required.
It's safe. Boku is a secure payment service that links a casino account directly to your mobile phone. They use SMS confirmation to verify the transaction. And even though your phone has been stolen, no one can inflate your account as there's a $30 transaction limit per day.
Quick deposits on the move. Casino deposits are transferred instantly. And you can be anywhere to make a transaction to a Boku casino.
Easy to use. Take only a few easy steps to make a deposit. No complicated processes and unnecessary details. Simply pay and play.
No bank account needed. Sometimes, players do not want their bank statements to show casino transactions. Boku will be a suitable solution for them as it does not require your banking data at all.
Cons of Boku Casino Payments
Daily limits. You can only deposit CA$51 during a day.
No cash-outs. Boku doesn't utilize any bank accounts, thus you can't withdraw your winnings using Boku.
Not for high-rollers. High stake players will be disappointed finding out that one can bet only CA$51 a day using Boku. So, high-rollers should find an alternative payment option.
Is Boku Worth Using on Online Casinos
To use Boku or not to use it, the choice depends on you and your preferences. If you gamble for fun and think of it as a hobby which you indulge yourself with on Friday evenings, Boku will be a good option. It will help you avoid gambling addiction and overspending. But if you prefer playing hard and placing bigger bets, then you should try a different payment option. Boku will not let you enjoy gambling to the fullest.
Rate this post, please:
5
4
3
2
1
FAQ
Boku deposits are instant. After you make a deposit, refresh the casino page and look at your increased balance. You can play games for real money as soon as the money is on your account. You can also check the status of your Boku transaction on the page of Boku Customer Care Portal.
The low limits for daily transactions suit the needs of carriers. They don't want you to overspend your phone money and end up with unavailable phone service. Besides, Boku's low limits correspond to the standards of responsible and safe gambling.
Absolutely yes. If you visit the Boku site, you can find the online form to get in touch with the customer support. Besides, you can attach documents to your form. This is fully secure with reCAPTCHA. There is also a comprehensive FAQ section on Boku site where you will find
the answers to most of your questions.
More articles on gambling topic