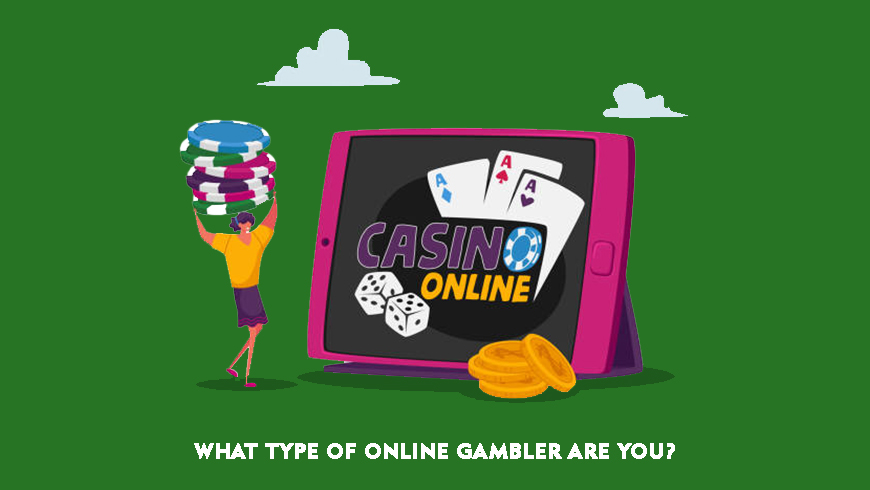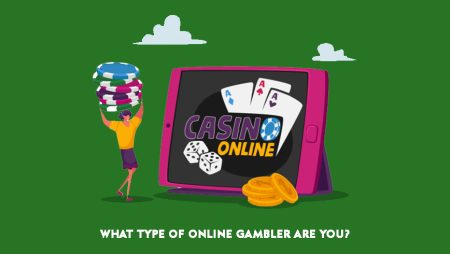 Online gambling has been in our lives for about 30 years. Obviously, in this period, the industry has developed, and so have the types of casino players. Now, we can specify 7 types of online gamblers depending on their unique preferences and style of play. Do you want to know what type of gambler you are? Read this post to learn more about yourself and find gambling tips and casino recommendations that will suit exactly your type.
A slots fan
This is the most common type you can meet at online casinos. Slots are commonly chosen if a player wants to have fun and care for nothing else. There are way more players who prefer slots to table games, and this is why most of our readers will fall under this category of players.
Online slot machines are easy to learn to play and to win money. Players can spend fun time chasing jackpots and huge payouts by wagering as little as $1. Some slot aficionados are looking for every opportunity to make one more spin. Fortunately, online casinos are generous with free spins and cash bonuses for popular slots and the latest releases.
The best slot online casinos:
Use the following tips while playing slot games:
Choose high-paying slots with an average RTP of no less than 95%.
Manage your bankroll because when playing slots, money goes quickly.
Use exclusive free spins bonuses.
A bonus hunter
Unlike land-based casinos, online casinos feature an advanced bonus system. Most of them offer free spins, deposit and no deposit bonuses, cashback, bonus wheel prizes, lotteries, and other rewards. On top of that, many casinos feature a loyalty program for active players.
There is a group of players who want to get all those bonuses. But some of them sign up with a casino just to get a no deposit bonus and benefit a little. So-called bonus hunters are looking for casino sites that offer the best bonuses with fair wagering requirements.
Best casino bonuses for bonus hunters:
There are a few recommendations for active bonus users:
Always check the bonus terms, especially the wagering requirements, the minimum deposit to activate a bonus, eligible games, etc.
Try online casino tournaments with generous prize pools.
Double check the bonus code that you enter to claim a bonus.
A pro gambler
Professional gamblers don't gamble for fun. They gamble to make a living. Most pro players are experts in a particular game. They know all the ins and outs of playing that game and generate money by using their skills.
Many pro players can easily be found in online poker rooms, blackjack tables, and live games. They choose card games because they allow using strategy and earning money in the long run.
These players take a lot of time to master their skills and strategies. And they do not let their emotions take over their knowledge when they're gambling. This is their key to earning cash.
The best online places for pro players:
If online gambling is your way to make a living, you probably know all the tips and tricks. So we've got nothing to add but say that you need to master your skills even stronger.
A VIP player
Casino bonus schemes have gone so far that players can't play without getting rewarded. Most loyalty and VIP programs consist of several levels. By moving up each level, players get an exclusive reward. To level up, players have to collect comp points by playing real money games.
Some players are so obsessed with loyalty rewards that they start chasing comps. These gamblers tend to make larger deposits and play more often because they want to earn as many points as possible.
Best VIP programs are at the following casinos:
Betway Casino also has a loyalty program with Betway loyalty points for active players. Generally, we would not recommend chasing comps, especially if you are on a budget. But if this is what you like, make sure to do the following:
Play at online casinos that offer comp point boosters.
Choose an online casino that has small wagering requirements for exchanged bonuses.
Check the comp points exchange rate and look for the fairest one.
A free play seeker
Some players cannot afford real money gambling due to their financial situation or other personal reasons. So instead, they resort to free casino games that can be easily played at online casinos. Most sites don't even require you to register to play free games, say nothing of making a deposit. And you can spend as much time playing as you want.
Free play seekers are able to truly enjoy games by playing them for fun rather than earning money. The best online casinos to play free games without registration are:
Try some no deposit sign-up bonuses offered by online casinos. They allow real money play without making a deposit. However, they require registration.
A social gambler
Online casinos lack one thing that land-based casinos can boast of. It's communication. In land-based venues, players can meet other players, make friends, and talk to dealers. The socializing factor is very important because it adds more excitement to the game.
To let their players socialize, online casinos offer live chats available only in live games. Fortunately, there are many live games ranging from bingo to live game shows. All of them have a live presenter and a live chat where remote players can communicate and talk to the dealer.
Social gamblers aim to have fun and get energy from socializing with other players. Of course, they hope to win too but games aren't their primary focus. Check the best live casino sites:
We advise trying online casino tournaments. By participating, you get a competitive spirit and play against other players. A leaderboard shows your position in real-time.
A problem gambler
Unfortunately, some players become addicted to real money games. And this is the seventh type of gambler. Compulsive gamblers listen to their emotions when making decisions. They easily lose their temper when a game doesn't progress the way they want. This is why they tend to gamble often and spend all their money on games.
Some players go hard and borrow money from their close friends. This leads to relationship problems. If you find yourself addicted to games, you need to seek professional help and practice responsible gambling. Some online casinos offer tools for problem gamblers such as deposit limits and self-exclusion.
Have you found yourself?
In this post, we described the gambling behavior of most online casino players. If you have found yourself, take our pieces of advice to advance your play and enjoy games even more. Don't forget to choose an online casino according to your interests to gamble the way you want!
Rate this post, please:
5
4
3
2
1
FAQ
If you like using bonuses but don't want to have trouble with claiming and wagering them, you need to choose bonuses carefully. Before you sign up at a casino, look at the bonus policy in the terms and conditions. It will tell you everything you need to know about the casino's bonus system. And then, choose a casino with the fairest bonus terms and conditions.
First of all, select your favorite slot theme. For example, if you like Egypt-themed slots, choose slots like Book of Ra or Cleopatra. Then, check the paytable, bonus features, and the RTP of the slot. It shouldn't be less than 95% if you want to get a fine payout.
If you are a problem gambler, you can receive first help from the casino itself. Ask the casino team to provide you with responsible gambling tools. If this doesn't help, you can reach out to rehab centers and anonymous gamblers clubs.
More articles on gambling topic