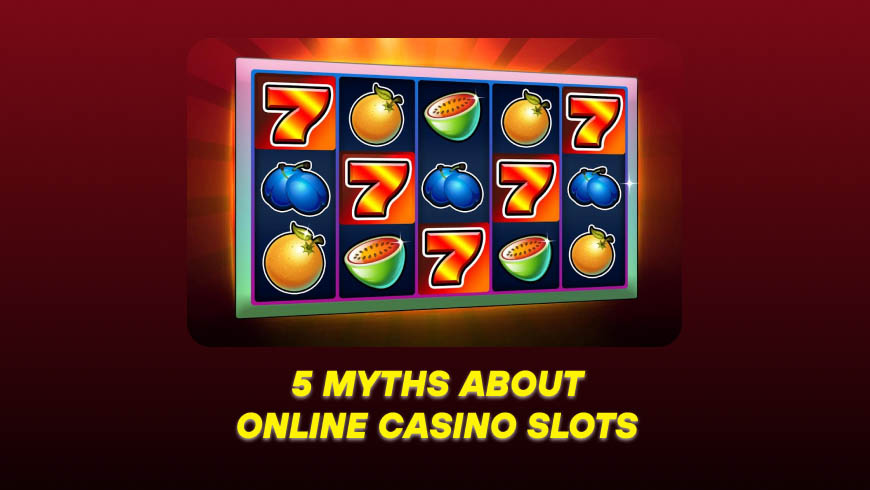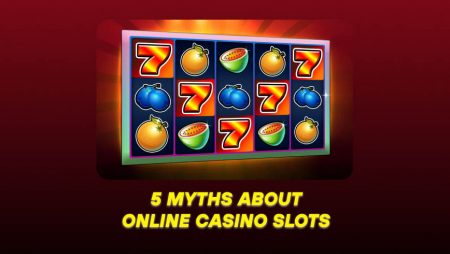 Even though everyone knows that slots are randomized, players keep on creating strategies to win. However, all the inner ways they are making, what they think about how slots and jackpots work are pure myths that we are going to bust in this post. Maybe after reading this article, you will understand slots more. And maybe you will change your tactics. And as usual, here's a list of online casinos where you can practice slots knowing the new information.
Online Casinos to Play Slots
We recommend casino sites that offer thousands of slots. If you can't decide on which platform to choose, read the casino reviews on our website and pick a casino according to your tastes. We also advise you to look for the best slots on online casino easy verification.
Online slots are the most popular games in the gaming industry. They are simple to play and easy to win. But they also have many stereotypes that are not true at all. So let us break it down below.
Online slots adjust themselves based on the winning or losing results of players
The biggest myth players believe is that slots are programmed to keep track of results and adjust themselves to compensate for wins and losses. But in this case, slots can be considered rigged, which is illegal.
So online slots cannot make any adjustments. Each result of a spin is independent of the other. It's a separate event. In other words, when you get a big win on a single spin, and then you have an array of losing spins, it's just a coincidence.
Casinos can change the slot's payback while you are playing
Some of you probably believe that slots are operated by some director who can change the machine while you are playing it. In fact, slot games are handled on a central server (computer). In other words, the computer controls how the slot works. And no, it can't change the payback, especially while you are on a game.
This is also prohibited by the gaming regulations. And even though software providers or casinos need to update a game, they must inform players about it on the screen and even restrict access to the slot, in some cases.
Some other player won the jackpot that should have been yours
We can feel the offense and disappointment that you feel when you see the notice that the jackpot has just been won by someone. Or that you leave the progressive slot and at the very next minute, the jackpot is hit. So you're wondering whether you should have made a few spins more.
However, rest assured. The slot does not pick the winner. All slot machines work on random number generators. These RNGs are designed to run constantly and determine the results of slots. Every millisecond the spin button can give a different result. In other words, the result of your spins will be different from the result of another player, though you have pushed the button at the same second.
This means that two players cannot have the same result unless they hit the same spin at the very same instant. So the jackpot prize belongs to the player who made the spin at the right time.
Celebrity-based online slots pay less
As we already figured out, all slots are randomized, and their payback cannot be changed. However, some players believe that celebrity-based slots (movie-themed, and etc) pay less than classic slots.
This myth is based on the fact that celebrity-themed slots have a higher house edge. However, if you pay more, then you have a higher chance to win too.
Players can recognize loose slots
Simply put, players think that they can easily tell when the hold percentage is higher for certain casinos and video slots and lower for others. This concept is introduced by online casinos. They boast to have loose slots, so players are looking for these games.
By and large, this is marketing. No one really knows if loose slots exist. The Gaming Control Board doesn't release the house edges for casinos or slot machines. Therefore, players can only rely on their gut feeling.
Then, how do players figure out when certain slots are loose? Is it even possible?
In 2012, there was an academic study that proved that casino players cannot discern between online slots with different hold percentages. However, another study showed that almost 10,000 players placed wagers on two identical slots that had different hold percentages.
The study revealed that most online players failed to find a difference in the RTP percentages in combinations of two games.
Besides, games become more complex, which is why the different types of winning combinations have also grown. For example, older games had a fixed number of slots and were easier. However, today it is more difficult to feel the hold.
All in all, players can't really recognize the loosest slots. If you think that you can, you are probably mistaken.
Luck or Mystique?
When you play slots, you certainly notice the mystery around the slot. You win and you lose according to inexplicable circumstances. When you are in a good mood, you win more than when you are playing out of boredom. Surely, you have your own examples of the mystique in your experience.
But why should there be a mystery when the slots are created with math rules? Anyway, who cares? This is the luck element that makes slots so fun and popular. The idea of video slots is that players need to make a spin at the right time to win. So luck can be controlled by the player and player alone.
Rate this post, please:
5
4
3
2
1
FAQ
If you are playing online slots at a reliable online casino, then you can trust it and know that the games are fair. As we said, rigged slots are illegal, which can only happen at an unsafe casino. So before playing slots for money, make sure your casino site offers a reliable service.
First of all, safe online casinos must hold licenses from gaming authorities. Secondly, the casino must provide certificates of fair games. Some sites also allow players themselves to check the fairness and randomness of any slot.
Online slots are the most popular games to win real money. If you are lucky enough, you can win a sufficient amount of casino credits. So try your luck, have fun, and you can multiply your deposit by times.
More articles on gambling topic