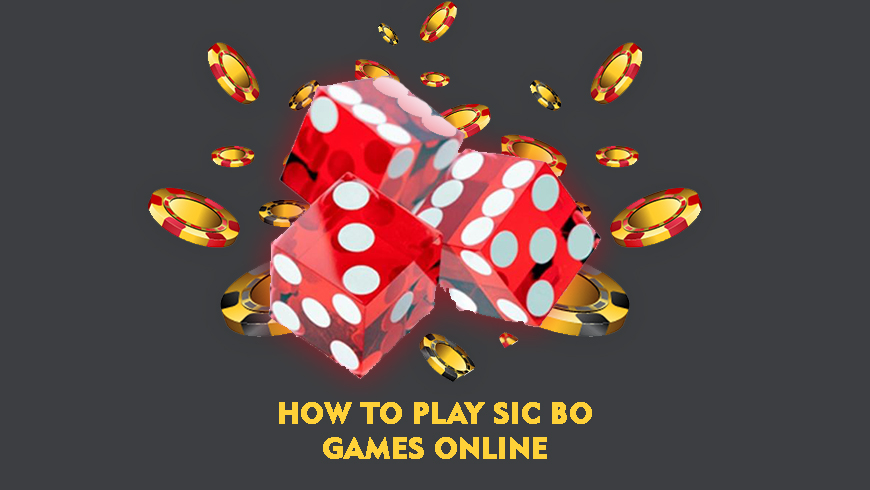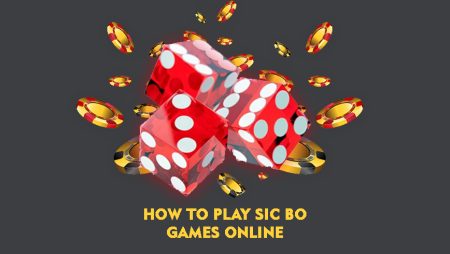 Sic Bo is as popular as craps and baccarat. Many online casinos have a few sic bo variants in their lobby. But not all casino enthusiasts know how to play it and whether it is profitable at all. This Chinese game that has been played for thousands of years is available at most Canadian casinos that offer not only slots but also card games, dice games, live casino, and lotteries. If you want to take up a new gambling game, it's the right time. This post will tell you how to do it.
Sic Bo Online Casinos
First of all, you need to register at a casino that offers sic bo games. If your casino has some, good. If not, you can always use our recommendations to choose your favorite operator. Almost every Canadian casino has sic bo games to offer. So don't hesitate and sign up at the best online casino that suits you. Make sure it is legit and secure.
What is Sic Bo?
Sic Bo is a dice game that came from Chinese culture. In translation, it means "two dice", which is why Sic Bo was originally played with two dice. However, today, three dice sic bo games are more common for players.
Sic Bo is also called Tai Sai or Dai Siu. Both names translate as "big and small" because most bets are placed on either big (high) or small (low) numbers.
The Chinese dice game appeared on the North American continent in the 19th century. However, Canadians got familiar with the game only in the 1920s. This was when sic bo variations had undergone small changes such as there appeared three dice instead of two.
Nowadays, this type of game is not played only by Asians but also by many residents of western countries.
Why You Need to Try Sic Bo
If you like craps and table games, you will almost certainly like playing sic bo. Consider it as an alternative to other dice games.
Once you open it, the game will remind you of craps and roulette at the same time. Sic Bo betting options include not only high and low spots but also specific numbers, which is similar to a roulette table.
Aside from relatedness to craps and roulette, you might also like sic bo for the following reasons:
Instant game. When playing sic bo, you know the outcome immediately. This is the difference between sic bo and craps where it takes many rolls to see the result.
Fast-paced gameplay. Thanks to the immediate results, the game goes at a faster pace. Thus, you may have more action and more wins per hour.
Simple rules. The game rules are so simple that even a new player can take it up easily. Beginners are advised to start by betting on big and small rather than certain numbers.
No more words and reasons, just try the game and you'll be able to see for yourself.
Guide to Playing Online Sic Bo
Like all online games, there is nothing left to do but place bets and click on "Play". Still, you should know how the process goes and how to win:
Select your bet
Sic bo offers multiple betting options, and you can choose a number of bets. Look at the game board carefully and place your bets.
The low-risk bets are the big and the small ones. They include the total of the dice either 4 to 10 (small) or 11 to 17 (big).
Both bets pay equally 1:1. However, when all three dice show the same number, the bet doesn't qualify and a player loses. This is called triples.
You can also try to bet on odd or even bets. They have the same payout of 1:1. But the case of triples is excluded.
Both bets have the same house edge of 2.8%.
Risky players can go further and bet on other bets. These include specific totals, specific triples, specific doubles, various combinations of numbers, and a particular number that will come up on one of the dice. But since these bets are risky, they have a big house edge that rarely drops lower than 7.9%.
Though if you have enough money and courage, why not place high-risk wagers?
Let the game begin
Once bets are placed and you are ready to play, click on the button and watch the game. If you are playing an RNG-based version, the game will roll three dice and generate the numbers.
If you play a live sic bo, the dice will be rolled by the live dealer.
Watch the total of three dice that will determine your result — win or loss.
Get paid or accept your loss
When the outcome is clear, you either get paid automatically or your balance decreases. But never get depressed if you lose, you will certainly get lucky next time. Accept your loss and try harder on the next bet.
Top Online Live Sic Bo Games
When choosing a sic bo game, mind that all of them have different payout rates and house edges. If you are a beginner, we recommend starting with RNG-based sic bo games. But if you are already a regular casino player, get straight to live dealer sic bo as it will give you a lot of thrills:
Live Sic Bo from Playtech. It's a simple classic sic bo variant that doesn't have a lot of multipliers or special features. However, you will be surprised by beautiful dealers and close-up camera shots at different angles. The game records the latest outcomes and has a betting range between $5 and $200 per bet.
Sic Bo Deluxe from Playtech. Now, this Playtech's sic bo game offers random multipliers of up to 1,000x your bet. The Deluxe version will move you to an amazing Asian-themed live studio with a lotus-like table.
Super Sic Bo from Evolution. This game provider was the first to introduce live sic bo. The game features lightning multipliers and gives a potential winning of up to 1,000x your bet.
Mega Sic Bo from Pragmatic Play. This game offers up to 1,000x multipliers as the other mentioned live sic bo options. Open a red and gold studio game by Pragmatic Play and feel that Chinese culture.
Find the Playtech casino list on our gambling site.
In Conclusion
Sic Bo games may not be as popular as slot machines but they are equally exciting. Choose your favorite sic bo and play it the way you want. If you wish to get a new gambling experience, sic bo is the perfect game.
Rate this post, please:
5
4
3
2
1
FAQ
Yes. But only RNG-based sic bo games have both demo and real money modes. If you decide to play live sic bo games, they offer only real money mode. This is why we recommend practicing sic bo in the demo version where you play against a computer. But as soon as you feel confident in the game, you can switch to real money play.
Yes, you can. Sic Bo games are available at most mobile online casinos. Just open a casino site in your mobile browser or download an app and play games on the go.
There are plenty of casino sites that offer live games, including live sic bo. Some of the best live casino sites are JackpotCity, Leovegas, Betway, N1, Playamo, and others. Find the full list on our casino reviews page.
More articles on gambling topic