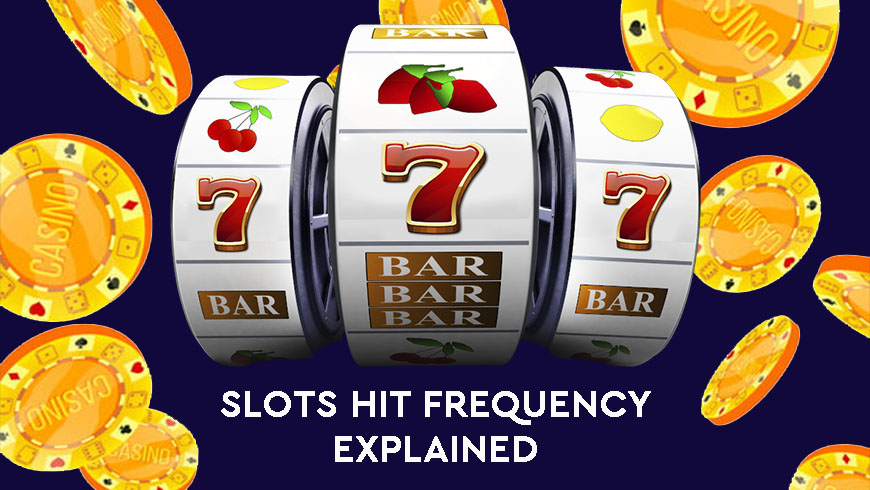 Every slot player who has ever researched anything about slot machine mechanisms knows that there are many confusing terms. And while the concept of the return to player is more or less comprehensible, hit frequency is something that is hard to grasp. In this post, we will try to explain this term, how it affects your choice of slot, and if it really makes sense to look up the hit frequency of online slots.
Slots Online Casinos
These are some of the safest online casinos in Canada that offer online slot machines and exclusive bonuses for the games. Each slots casino lobby includes from 1,000 to 5,000+ online slots. So pick a slot with a high RTP and hit frequency to win more money.
You can use our casino reviews when looking for the best casino to play slots. When searching for your online casino best payouts, pay attention to what games it offers, what bonuses you can use, and how fast the casino pays out.
What Is Hit Frequency?
If you visit the official website of some software developers and check the slots release pages, you will see that they contain technical characteristics such as RTP, hit frequency, max payout, and so on. So the term "Hot Frequency" is more for industrial needs. It describes how often a slot produces a win. In other words, a "hit" is a payout of any size. So it may be a small win that multiplies your bet by 0.5 or a huge jackpot win.
Online slots do not display the statistics of their hit frequency. So you won't find it in the pay-table, nor in the game rules. But if it's really important to you, you can visit the developer's site and find the hit frequency of the slot you are going to play.
However, some players have a feel for the hit frequency based on the payouts. Thus, online games that feature huge jackpots tend to pay less frequently than online slots that feature average jackpots or none at all. All in all, if you are looking for high hit frequency slots, you need to pay close attention to slots with smaller payouts.
The Difference Between Hit Frequency and RTP
Beginners always mix up the concepts of hit frequency and return to player percentage. So in some sense, it's better to just enjoy the game without getting deep into the theory.
When it comes to payback percentage, we're talking about the percentage of wagered money paid back as winnings over time. Whereas hit frequency is how often a player wins. So these two concepts are just different ways of looking at statistics of payout.
With that being said, the hit frequency can tell us how volatile the game is. Here comes another term "Volatility" that also helps to determine the risks of playing a slot. Thus, a slot with a low hit frequency has high volatility which means that you will gain bigger wins but less frequently. On the other hand, a high hit frequency slot will have low volatility, hence each payout will be smaller but more frequent.
Now there are different types of players. Ones that prefer playing games with frequent wins no matter what amount they win. And others that love lucrative wins regardless of how many spins are losing.
How to Use Hit Frequency When Choosing Slots
Now that we know what these terms mean, we can speak about the rules of choosing slots. However, remember that these rules are general, and you can come up with your own decision on picking slots.
There are two reasons to play slots with a high hit frequency:
If you want to keep your bankroll and play games for as long as possible, slots that hit 10% of the time will suit you best. They will protect you from big losses.
If you love the thrill of even a small win and this is what makes you happy, high hit frequency slots will keep your joy on the same level throughout the session.
And here's when you need to choose online slots with a low hit frequency:
If you are chasing progressive jackpot slots or playing games with high fixed payouts. You should be ready for consecutive losses, but you will also be rewarded enough.
If you aren't afraid to lose your budget and you have a lot of money to spend. This way, you can enjoy bigger wins and risk money without serious psychological issues.
Determine to which type of players you refer and decide what hit frequency suits you. However, remember that knowing the hit frequency of a slot won't make you any changes. Low hit frequency slots will not give you more winnings just like high hit frequency slots will not cause you to lose more. Every slot has a return to player and a house edge. In other words, a slot machine is a game of chance that will always pay out to a player and to the house.
In Conclusion
Hopefully, this post gave you more understanding of how slot machines work and what hit frequency is. All in all, this is just another term that software providers use when creating online slots. It's good that you are interested in the mechanism of games, but in the end, it won't affect your payout.
This article is aimed to explain the meaning of the hit frequency concept so that you can easily identify what kind of slot is before you. It will help you choose online slots carefully if it matters to you.
Rate this post, please:
5
4
3
2
1
FAQ
Low hit frequency means that you will win less frequently, but the payout will be big. But at the same time, it means that most times you will have losing spins more than winning ones. This is why you should not consider that low hit frequency slots will help you make bigger winnings.
You can't find it in the game rules. So you need to search for the official webpage of the software provider. They usually post the characteristics of slots including the RTP, hit frequency, and other technical features.
Yes, they do. All online slots have a fixed hit frequency set by a provider. So it doesn't matter what slot you are playing, real money or free, it will pay out as often as it should. The good news is that you can test an online slot for free and determine its hit frequency without risking your money.
More articles on gambling topic