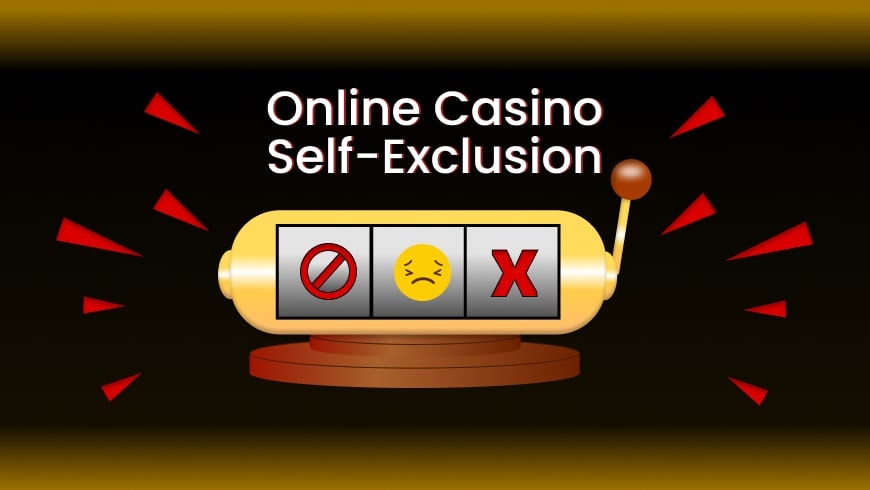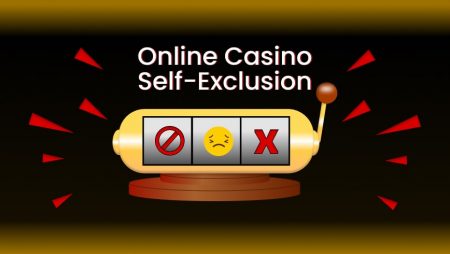 The worst outcome gambling addiction can lead you to is self-exclusion from your favourite online casino. This is the last stage of a gambler addict when he or she makes a decision to quit gambling. This is not an easy decision for addicted people. But at the same time, they understand that there are too many casino games in their routine that they even worsen their life. But is self-exclusion a right decision? Or you can overcome the addiction by yourself without getting professional help?
In this article, we are answering these questions, including the main one: is self-exclusion worth it? For some time, we've been analyzing how popular the gambling addiction issues are for Canadian players. According to the results we see on our site, we've come to a conclusion that the topic of gambling addiction isn't the last in terms of views.
It's safe to say, online casino players in Canada have a few symptoms of the addiction. And maybe you are the one challenging yourself to spend less time and money on gambling. Surely, you've heard about self-exclusion, but you still have some doubts. That's why we describe the whole process down below.
To find out if you are addicted, we suggest you take the gambling addiction test.
What Is Self-Exclusion?
In every reliable online casino, there is an option to self-exclude. It means that you ask your casino operator to exclude you from online gambling on its site for some time. Usually, the period lasts from six to twelve months. But if you need, you can exclude yourself for several years — just ask your gambling provider to do so.
It's worth mentioning that in most cases (if your online casino is a part of a group of casinos) you will also be self-excluded from all the sister-casinos of your casino. So, if you want to gamble again and you register at the online casino of the same casino company from which you self-excluded, the trick won't work out.
How Self-Exclusion Works
After you make a request for self-exclusion, you won't be able to gamble at your casino for 6 months, or more. It depends on the difficulty of your case and your request. You will have to provide your identity proof documents with your photo.
Your gambling operator must close your account and pay out any money on your account (or freeze the account balance if it's stated in the terms). The casino will also remove you from all marketing databases, thus you will not get emails and notifications from the online casino during this time period.
Mind that once you signed for self-exclusion, you cannot leave it until the expiry date. And you will have to submit that you stay away from all gambling venues which you excluded yourself from.
Of course, it's up to you and only you whether to stick with the self-exclusion agreement. But the casino's staff must do their best to help you avoid their site. Besides, if you visit the online casino, it will ask you to leave and also inform the other gambling venues in the company group not to let you in.
How You Can Self-Exclude
There are several ways to exclude yourself from betting sites. The first and the easiest one is to send a request to the Responsible Gambling program of your online casino. Check the bottom of the casino page to find the section "Responsible Gambling" or "Safe Gambling". You can also click on the Help Centre link, depending on what your casino has. If you can't find any, contact the customer support to help you with this question.
If you are a player at multiple casino sites, or for example, at an online casino and at a bookmaker, then there's a solution for this too. You can either self-exclude from each venue separately, or from all at once. For this, you will need help from special organizations such as GamStop, GameSense by AGLC, Great Canadian Gaming Corporation and alike. Check out their sites and what they offer.
How To Overcome Gambling Addiction Without Self-Exclusion
If you don't want to seek professional help and let everybody know that you have gambling problems, then you can try to overcome the addiction yourself. However, we should warn you that you have to possess a strong sense of self-discipline and motivation. Otherwise, you'll find yourself falling into casino games again.
So, here are the steps you can take to prevent the addiction:
Replace gambling with other rewarding activities. Or simply, find a hobby which will take all your free time.
Check out the Gambler's Anonymous, different online forums and consultations where players support each other on the way to their common addict-free aim.
Upload a blocking software which blocks gambling sites if you want to visit one.
Reach out to your family and friends who you can trust and who can support you.
Is Self-Exclusion Worth It?
Generally, self-exclusion is made for those who struggle with their gambling habits. It's an opportunity for them to step away from casinos and change the focus of their life. Within the program, you can access the community support and get assistance in each recovery step.
However, self-exclusion is a work on yourself. In other words, you don't need to rely on the professionals completely. In fact, they are only regulators who control you. They can only give you a piece of advice, support, and ban you on gambling sites.
But they can't feel the urge which you feel for the games. And if the desire is too strong, you will go gambling regardless of what they say. In this case though, you need to inform them that you've played casino games. So, the experts will take the other measures to prevent this next time. But will you inform them?
Ask this question to yourself. If you are ready to work on yourself and you feel very motivated that you can stay away from online casinos even though you have a strong urge to play, then you will reap the best from the self-exclusion program.
But if you feel that you will fail this program and give up on fighting the addiction, then only self-exclusion won't help you. In this case, you need multifaceted assistance. This includes self-exclusion, online forums, family/friends support, blocking software, a new hobby, and maybe even moving to a place where there's no Internet, which is the endmost idea. But you need to think about your personal best way to avoid games.
Closing Thoughts
Banning yourself from casino games can be a right decision for most players. However, everyone should consider their personality traits. If you are a person who likes challenges and keeps being motivated from the beginning to the end, then self-exclusion can help you. And if you are more like a weak person who falls into tricks quickly, then self-exclusion should be an addition to the other self-protective measures. Anyway, it's never a bad decision to self-exclude if you feel like you are gambling too much.
Rate this post, please:
5
4
3
2
1
FAQ
Absolutely yes! You can pre-buy the bingo tickets while the promotion is running. From May 7 till May 28, every day you can buy several tickets. Maximum number of tickets for one Friday bingo game is 100. So, you can buy them all right away or buy several tickets each day before Friday.
It depends on how you stream games. Streaming games is a suitable method to make money for compulsive gamblers. They don't regret how much money and time they spend on casinos. This risky gaming style is attractive for viewers. However, it doesn't mean you must be a problem-gambler. You can gamble in your own style and have a lot of fans. The key is to stream constantly.
To clear the bonus, you need to complete the wagering requirements by playing casino games. For example, if your wagering is 50x and the bonus is $10, then you need to wager $500 on games. It doesn't mean that you have to use your own money and deposit $500. It means that in the process of playing, as you win and lose bonus money, you must bet the total of $500.
More articles on gambling topic