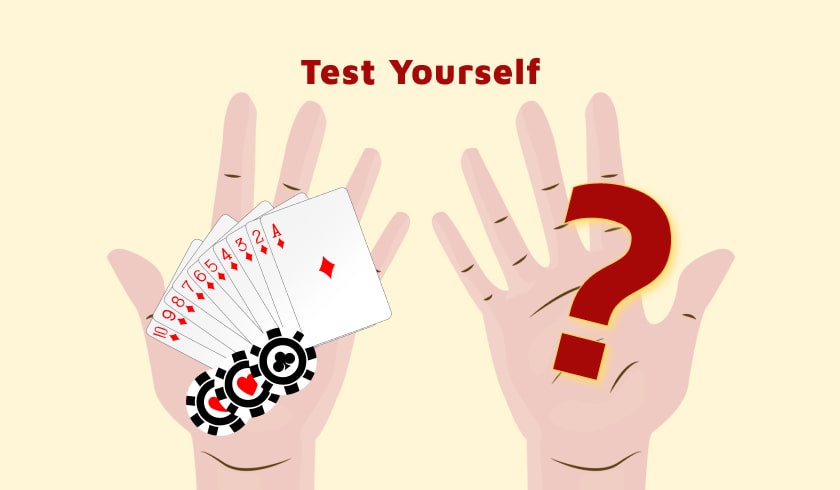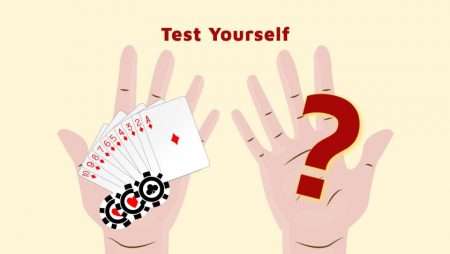 Gambling addiction comes creeping upon players unnoticed. Most gamblers in Canada don't even realize that they are addicted until the problem becomes worse. It's very common that gamblers don't notice their problem, that's why they need professional help. If you've been playing casino games for long now, you need to read this article just to see if you have any symptoms of gambling addiction. Or maybe your loved one gambles too much, in your opinion. In both cases, it's always a good practice to test yourself or someone for signs of addiction.
Types of Addicted Gamblers
Gambling addiction can be expressed in different ways. So, before we get to the problem and its symptoms, we need to understand what and who we are dealing with. Here, we will briefly tell you about the types of addicted gamblers. Check them out, maybe one of them is your case.
If you are convinced that gambling addiction is only related to slots, other casino games, and casinos in general, you are wrong. The addiction can come from other sources that don't even include casinos. You can buy a lottery ticket, or enter a raffle, or even make a bet with your friend. These activities also refer to gambling addiction. And they all can be dangerous to the people who participate.
Do you know the feeling of entertaining yourself when you get bored? Or maybe you feel like fixing your financial issues by winning a lottery? If your answer is yes, then it's where you start getting addiction. It's a very slight form, but it can lead to a cycle of winning and losing. You always try to chase your losses, but you are never lucky.
There are such players in Canada that want to feel the risk, adrenaline, and that competitive spirit when they are betting. This emotional high is their addiction. So, they come to casinos again and again just to feel the risk.
As you can see, depending on the type of gambler, there are different symptoms. However, like all symptoms, you can notice them only after a while. Try not to overlook the symptoms because otherwise you may end up hurting your health, your personal and social life.
Symptoms that you are addicted
Casinos can rub off on a gambler in many ways. Still, the first thing in the crosshairs is the financial aspect of a gambler. Apart from the obvious financial losses, an addicted gambler can also notice terrible changes in his personal life, such as aggressive behavior, or stress in relationships.
Financial signs
Since any gambling game or raffle requires money, it's the first thing that gets significantly affected. There are a few signs that show someone is a compulsive gambler.
Regardless of having a steady job, you are always short on money;
You steal money of your family members;
You constantly borrow money from friends or family;
You have multiple loans but aren't able to pay them on time;
Lack of food and many unpaid bills though you get salary;
You hide your financial records.
All these signs or just a few can be present if you have an addiction. It depends on the stage of your addiction. However, the crucial sign that one should be concerned about the most is when a person who is working regularly complains about lack of money.
Time issues
The addiction always starts with a casual, absolutely insignificant gambling. But through the time, most gamblers spend more time gambling. Some Canadians can't even do anything but gamble. Here are five signs that also define your addiction.
You spend more time on gambling;
You take many days off from work for no reason;
You hide the real reasons of your absence;
It takes a long time to accomplish things;
You are consistently late for appointments or meetings.
For sure, these signs are not always the signs of gambling addiction, but if they come along with the other symptoms, they make it obvious. And if a person once used to be very organized and punctual, but now he or she has these time related symptoms, you'd better be concerned.
Feeling stressed?
Addicted people are usually stressed out. Their mood is constantly changing. Here are just a few common signs showing a gambling addiction. But there can be different symptoms too because each person is an individual and reacts to certain problems differently.
You work less effectively;
You notice changes in personality and habits such as eating and sleeping patterns;
You shut off yourself from your friends and family;
You feel worried and restless for no reason;
Depression, frustration and hopelessness are your company;
You manipulate people to obtain what you need (usually money).
You may not notice these symptoms yourself, but your family members and friends can tell for sure whether your behavior has changed.
Test Yourself for Gambling Addiction
We told you about the addiction symptoms, but the truth is that an addicted gambler would deny all of them because no one wants to be labeled as a gambler addict. Still, we recommend that you test yourself by the following things. Try to be objective and tell whether you agree with these statements or not.
"I can't stop gambling." You've tried giving up on casino games many times, but all of them weren't successful.
"I lie about my gambling habits." It's when you feel ashamed of telling someone that you gamble. As you feel it, you already know that it's wrong.
"I gamble, but I can't afford it." As soon as you start spending your budget on bets but not rent or bills, you get yourself into trouble.
"My gambling budget increases." It's good in one case: when your wage increases as well. In all the other cases, when you feel like betting more money now and then, it should be a sign to stop.
"Gambling doesn't entertain me anymore." There is always a stage when gambling isn't fun anymore. You can feel like winning back your money, but in fact you are dealing with the addiction.
"I put gambling first." Games are leisure time, not every day activity. When you know you have things to do, but keep gambling, you neglect your responsibilities in favor of gambling addiction.
"I need to do anything to get money for gambling." When you can't afford money for betting from your own budget, you borrow them from others, or even take a loan from a bank. This is already a tough symptom of gambling addiction.
Click here to take the gambling addiction test.
Where do I get help?
If at least one of these statements is true to you, you need help. You can try to talk to your family or friends about it and ask them for help. Another option would be getting professional help from specialists who deal with addicted gamblers. They will recommend you the best treatment, whereas your family will support you get back on track.
Generally, reliable casino sites have their own addiction treatment service. If your gambling site offers professional help, contact them. In addition, they can suggest blocking your account or setting betting limits on their site and all the sister-casinos they have in a group. Such caring casinos are Casumo, LeoVegas, and many more.
There are also independent organizations that help to treat addiction to games. The most popular are Trafalgar Addiction Treatment Centres, Responsible Gambling Council (RGC), Canada Safety Council (CSC). These are organizations that work in almost all Canadian provinces. So, if you feel that you won't cope with the problem on your own, contact them.
Conclusion
Gambling addiction isn't an end. You can cure it. But until you become addicted to games, constantly test yourself for the symptoms. It's always better and easier to treat the addiction in its early stages. It may not seem a problem to you, but everyone who gambles even from time to time is prone to the addiction. That's why it's essential to take games seriously and gamble responsibly. Mind to seek professional help once you notice a symptom.
slots
Rate this post, please:
5
4
3
2
1
FAQ
The size of your bet doesn't influence the leaderboard result. According to the rules, you should make the highest multiple win. Thus what matters is the size of the multiplier. Consequently, you can bet as low as $0.50 per spin and be a winner.
Absolutely! You can enjoy the tournament and wait for your cash prizes. Moreover, you can play at any gambling website that offers Drops & Wins, and the prizes will be free of wagering requirements. So, if you win $5,000 or only $10, it's all yours.
Go to Your Account, select Balance and Cashout. Then type in the amount of money you wish to withdraw, fill in the other necessary fields. Finally, click Request Cashout.
More articles on gambling topic