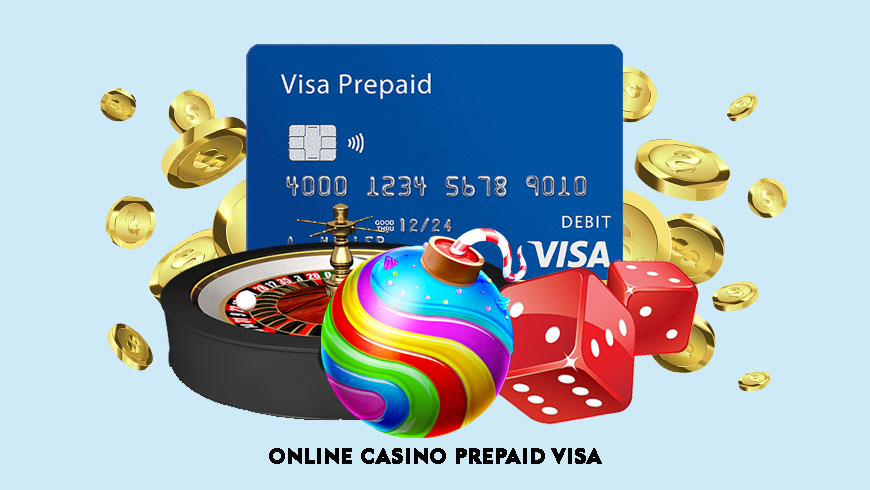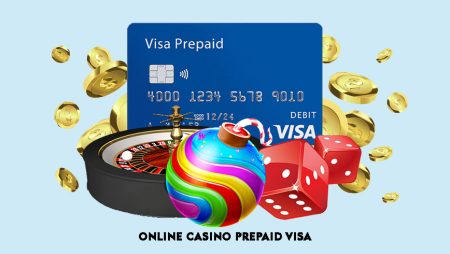 Prepaid cards are a popular solution for casino deposits, especially if you don't want or can't use your own bank card. In this article, you will find more details about prepaid Visa cards and how to use them to deposit at online casinos in Canada. But before you get to prepaid Visa deposits, make sure to select the right gambling website to have fun and win real money. Here's a list of the best casino sites that accept a prepaid Visa banking method:
Fortunately, many sites accept Visa prepaid, so you won't have problems finding the perfect one. Check our casino reviews page to see more options. All online casinos offer exciting bonuses for new customers and existing players. The good thing is that you deposit via a prepaid card, you are eligible for all casino offers, including welcome bonuses, free spins, reload match bonuses, and more.
Why use prepaid Visa at online casinos
Prepaid Visa cards have a lot of benefits, which is why many players buy them and use them for online payments and casino deposits:
Security. Everybody knows that Visa is a trusted and renowned financial service provider that operates around the globe. The company uses the latest technologies to provide safety and security for card holders.
Privacy. Prepaid cards don't require your personal details, which is why your deposit is anonymous. It's very convenient for players who get their bank card casino deposits denied. With a prepaid Visa card, it's just out of the question.
Convenience. Making a casino deposit requires zero effort. Just purchase a card and enter its details into the corresponding fields, and press "confirm".
Instant deposits. Casino deposits are processed in a few moments if you use a prepaid Visa card.
Budget- and responsible gambling-friendly. If you don't want to play big, you can always buy a prepaid card with a limited amount on it. Thus, you can gamble more responsibly by limiting yourself in deposits.
There are some drawbacks to using vanilla prepaid for casino deposits too. Read the article till the end to learn about the negative features of the payment method.
How to deposit with a Visa prepaid
First, you will have to purchase a Visa prepaid card. You can find a card at most local grocery stores, gas stations, drug stores, etc. Besides, prepaid Visa cards are available online. Their official issuers in Canada are CIBC, Desjardins, Digital Commerce Bank, and Peoples Trust Company. Online prepaid Visa cards are reloadable, which means you can load money to the same prepaid Visa card using your bank account.
Select a prepaid card with a denomination you wish to spend on online casinos. Usually, they range between $10 and $1,000 prepaid cards. But the denominations can vary depending on where you're buying it. Besides, online prepaid cards can be refilled to the limit of $15,000.
Once you have a prepaid card, log in to a casino and access the deposit section:
Select a type of prepaid card.
You'll be redirected to a different secure page to enter a unique PIN code or other details of your prepaid card.
Enter a deposit amount within the limits of your card.
Confirm the transaction.
Some casinos may also require you to confirm your address. After you complete the transfer, the money will appear on your account in just a couple of seconds. While you are waiting, check out the casino lobby and select a game to play first.
Visa prepaid withdrawals
This isn't possible to cash out money back on the prepaid card you purchased. Otherwise, it would be a debit card, then. So you will have to choose an alternative payment method for withdrawals.
We recommend using the fastest-paying methods such as e-wallets. For example, EcoPayz, MuchBetter, Neteller, Skrill, and PayPal process withdrawals very quickly. Your funds will be on your account within 24 hours.
Visa prepaid fees
When you use a prepaid Visa at online casinos, you won't be charged any money for transactions. However, there are fees for the card activation. This happens when you are buying it. Thus, you're paying the card's value and its activation fee. In most local stores, it costs $4.95 on top of the card's value.
Online prepaid Visa buyers may be charged $10 for monthly maintenance. You may also be charged for purchasing a prepaid card in a different currency according to currency conversion rates.
Drawbacks to using online casino prepaid Visa
Some casino customers will not like the idea of using Visa prepaid cards for the following reasons:
It's impossible to cash out using a prepaid card. As we said, due to the nature of prepaid cards, they can only be used for deposits.
Fees. Prepaid card holders may be required to pay various fees, depending on where the card is purchased.
Limited values. If you spend the entire amount on a prepaid card, you will have to reload it or buy a new card and pay the fee again.
To conclude
Online casinos that accept Visa prepaid for deposits are demanded among players. The banking method offers secure, convenient, and fast transactions. Using such a card for online casino deposits means that you will always be able to play real money games immediately after you make a transfer.
Prepaid Visa cards actually help players manage their bankroll and play responsibly thus reducing the risk of gambling over the limits. If you have a problem stopping games before it's too late, try an online casino prepaid Visa.
However, there are some things about prepaid cards to keep in mind. First, you must select a different payment method for withdrawals because prepaid cards won't do. Besides, be ready to pay fees for the activation and maintenance of the card.
Before getting yourself a prepaid card Visa for online casino deposits, consider all pros and cons and then make a decision. Though, if you receive a Visa gift card from someone, it's already activated and you don't have to pay a fee. Just use it as a one-time deposit method and have fun wagering real money on games!
To compare, check our post about online casinos that accept MasterCard Vanilla prepaid cards.
Also, try PinPurchase as an alternative payment method to Visa and MasterCard prepaid cards.
Rate this post, please:
5
4
3
2
1
FAQ
It depends on the value of the prepaid card you purchased. If it says $100, you can only deposit up to $100. But you can buy prepaid Visa cards with a higher denomination. Usually, online casinos do not limit players in deposits via prepaid cards.
It takes an instant to fund your casino account via a prepaid Visa card. In some cases, it may take a couple of minutes. But anyway, the process is so fast that you won't even notice the time.
Yes, they do. You can buy a prepaid Visa card at most local stores and retailers in Canada. Besides, you can purchase it online on the official websites of major Canadian financial institutions such as CIBC and Peoples Trust.
More articles on gambling topic