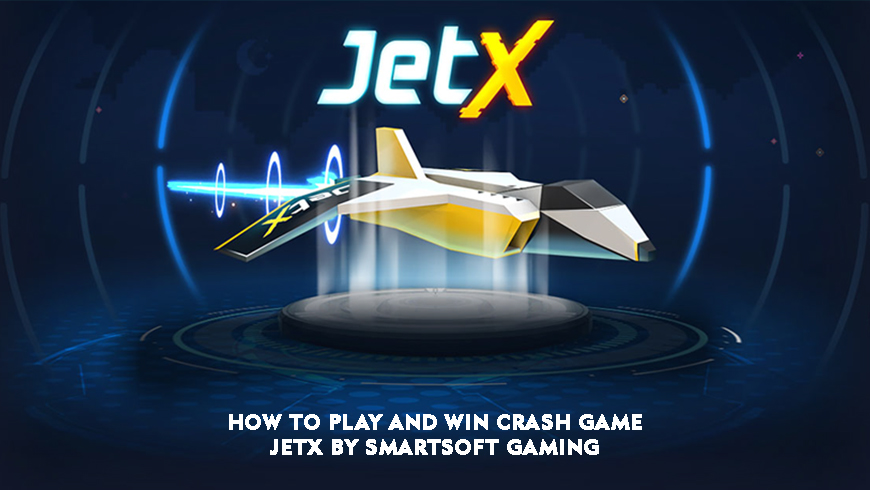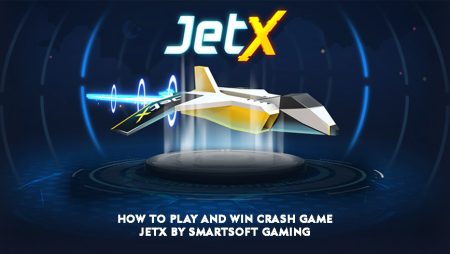 Crash games become more and more popular every day. If you haven't yet tried one, we recommend checking Jetx to start with. JetX by SmartSoft Gaming will get you to the Galaxy where you can win real money in just a few seconds. Just let the JetX take off and watch it accelerate your winnings. This post will tell you not only about how to play and win the game but also where you can play this game for free and for real cash:
Many sites today offer crash games (or they are also called instant win games). It's a pretty new type of casino game for real money. In their mechanics, crash games are similar to slots because they use random number generators to give results too. Moreover, most crash games are powered by Provably Fair technology, which means you can test a game result for fairness at any time.
Most online casinos with no withdrawal requirement have JetX in their lobby. So you have a good opportunity to win money on JetX and cash it out without documents.
What is JetX?
JetX was developed and released by SmartSoft Gaming in January 2019. So it's been more than three years on the market and in online casino lobbies. Most of our readers have definitely tried playing JetX on desktop or mobile.
Players call this type of game differently. Some say it's a slot, others give it a more exact definition like a crash game or instant game. JetX is a basic slot game that doesn't feature any reels or paylines. Instead, players see an aircraft on the screen. And as it takes off and gathers height, players multiply their bet by the value shown on the screen.
With every inch JetX flies up, it gives a 1x multiplier to the bet. The aircraft is flying till it falls when the multiplier reaches a random value. It can fly up high to x200 and more or drop right after x1.50, and this is where the random number generator comes into play. And, this is where you should rely on your luck or strategy.
How to place a bet and play JetX?
It takes getting a few rounds to understand how the game works and how to play it. JetX slot by SmartSoft Gaming is a very simple game that only requires placing a bet. Your goal in this game is to predict how far JetX will go before it crashes. And, you need to grab winnings before it's too late and the aircraft drops with all your money. So, this game is more about your reaction rate.
Each bet starts a new round, so what you must do is place a bet. Fortunately, JetX allows betting from $0.10, which means you can practice with minimal losses. Here's a step-by-step guide on how to place a bet:
Open JetX in real money mode.
The game will give you two betting options. You can bet on both or place only one bet.
Click on the – and + signs to adjust a bet.
Tap the big yellow button to confirm your bet.
Your bet will be played in the next round. You can also place auto bets by enabling the auto bet function next to the bet on the game panel.
When your bets are placed, a round begins and the aircraft takes off. The multiplier in the middle of the screen will grow as the jet flies higher. To finish the game and get your winnings, you must click on the green "Collect" button on the game panel. After that, you can place bets again for the new round.
The game allows enabling an auto-collect function. On the game panel, adjust the multiplier at which you wish to collect winnings by clicking on the – and + signs. Tap "Auto" next to the multiplier and place your bet. The auto-collect feature will collect your winnings every time the jet reaches that value.
Navigation
Everything you need to play JetX is placed on the game panel. But if you look at the left and right sides of the screen, you will see extra information.
On the left, there are the latest game coefficients that resulted in the previous rounds. On the right side, there's a history of your current stakes. The statistics section shows what other players have won during the game.
In the top right corner, you can see your current balance and click on buttons such as sound, and game rules. There, you can find the most frequently asked questions about JetX by SmartSoft Gaming.
How to hit jackpot at JetX
The slot game features a progressive jackpot at three levels. The thing is that when the aircraft flies, it goes through three levels/themes: planet Earth, Galaxy, and Space. Each level has a random jackpot. If it triggers during your gameplay, you win money regardless of your bet value.
Players who qualify for hitting the jackpot are eligible for a huge payout. However, when this feature is enabled, only one player can win the jackpot.
To pretend for a jackpot win, you must place a bet of at least $1 and cash out when the jet reaches at least an x1.4 multiplier.
Every bet contributes 0.21% to the jackpot pool, no matter if you win it or not. Besides, if you hit the jackpot, you will receive only 70% of the amount. The rest will be carried over to fund the following prize pool.
Tips and strategies to play JetX
Since JetX is a game run by a random number generator, you must understand that no strategy can guarantee winnings at each round. However, there are tips and techniques that can help you get the maximum from the game.
If you already know how to manage your bankroll, place bets, and evaluate risks, you can come up with your own betting strategy. But if not, here are a few strategies you can apply for a successful JetX play:
Bet big on a low multiplier and bet low on a high multiplier. This technique implies placing two bets simultaneously. The first bet should be a big one with the auto cash-out on a low multiplier. The second bet is a small one with the auto-collect on a high multiplier. The idea is to reduce risks by cashing out the bigger bet when it reaches a low multiplier and to boost winnings with the smaller bet.
Place big bets and cash out as soon as possible. The thing is to wager higher than you normally would and cash out on low multipliers. It allows you to have recurring wins and cash out money when you make enough profit.
You can also apply different well-known strategies such as the Martingale system. According to it, you should double your bet every time you lose it. So you start with a $1 bet, lose it, and bet $2. If you lose it again, you place $4. And it goes on until you win. As a rule, players get back what they've lost using this system. But it's very dangerous for players who don't have a big balance.
Give JetX a try!
JetX is an exciting game that will boost your winnings, especially if you are on a lucky streak. Choose an online casino partnered with SmartSoft Gaming and play JetX for real money.
Rate this post, please:
5
4
3
2
1
FAQ
JetX slot game offers up to 25,000x your bet. However, reaching this limit is very risky and rare. When the jet flies up to this point, your wins are collected automatically.
Yes, you can. JetX like all slots is available for free. Most online casinos don't even require you to register to try the game for free. Anyways, we recommend always practicing games for free before playing them for real money.
Yes, it is. JetX game is compatible with mobile devices. You can play it on your smartphone or tablet and win money on the go. No matter where you are, online casinos give you the opportunity to have fun and gain wins.
More articles on gambling topic