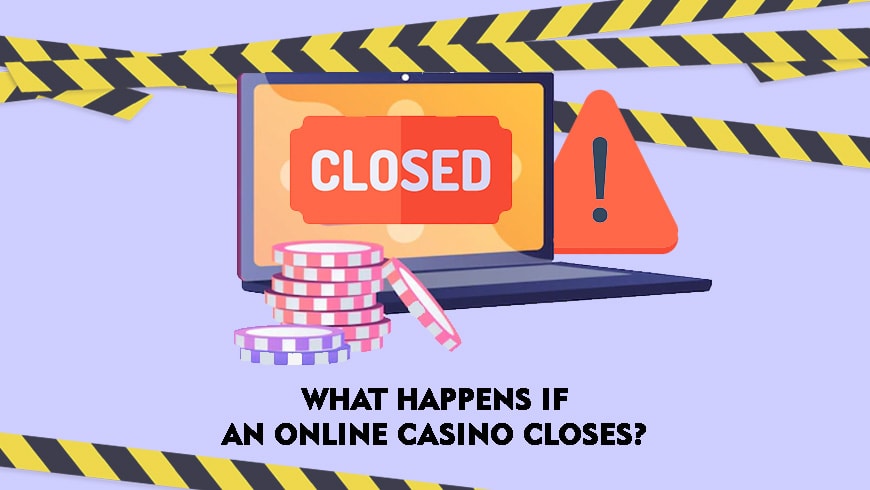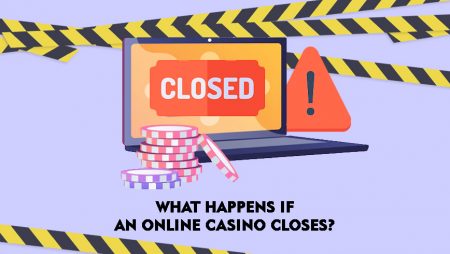 Sometimes, things happen in such a way that a casino operator is bound to stop operating and close the gaming platform. One of the most frequent reasons for it is insolvency. However, if you get an email about the closure of your online casino, you should not panic. If you are playing at a legal casino, it will inform you weeks and even months in advance. So you will have time to finish your wagering and cash out your remaining funds. Read this post till the end to find out all the details of this process.
Licensed Online Casinos in Canada
If you want to see more licensed online casinos, visit our casino reviews page. These reviews will help you find an online casino that suits you and your preferences.
When you find one, just click on the "Play Now" button to visit the official website and sign up.
Check out the best payout online casino Canada here.
How Players' Funds Are Protected
If a casino operator makes a decision to close his business, he has several options to follow:
Sell his domain and all the activity to a bigger casino operator on the market;
Merge with (again) a bigger company that provides gambling services;
Close the business after announcing it to all clients in advance.
In the first two cases, players' funds can either be withdrawn (if a player doesn't want to join the bigger casino platform) or transferred to the host casino company.
Though, when an online casino closes its business for good, players should take care of their funds themselves and cash them out before it's too late.
UKGC regulations
According to the regulations of the UK Gambling Commission (UKGC), an organization that approves and issues licenses to online casinos that operate in Canada, these casino operators are obliged to keep players' funds in a separate account. It means that when you deposit money, they go to a specific bank account and they aren't mixed with the casino's earnings and profits.
However, the official statements of the UKGC mention the volatility of players' funds, meaning they don't have the legal safety net as your personal bank funds, for example.
Canadian online casinos that are licensed by the UKGC must choose between three fund protection levels and apply one of them to maintain their license:
High protection. The funds of players are kept independently.
Medium protection. A casino makes arrangements for paybacks.
Low protection. Client funds are not specially separated.
The UKGC-licensed online casinos undergo random checks from the Commission on this matter.
Casinos licensed with the Malta Gaming Authority (MGA) and Curacao eGaming have similar schemes for players' funds protection.
How You Can Protect Funds On Your Own
The best method to protect your funds is to rely on yourself. There are several tips that can help you prevent losing your money:
Choose a licensed casino to play games. As we always say, the best online casinos are licensed ones. They are regulated by reliable gaming authorities that will actually guarantee the safety of your money in the case of insolvency or any other unpleasant circumstance.
Read the casino T&Cs thoroughly. Before you sign up and deposit real money, you should know the rules of the casino as they are vital for your positive gambling experience. Make sure to read and clearly understand the terms, especially the part about your money.
Be careful about deposits. No matter how prosperous a casino looks like, you need to spend money reasonably. To avoid losing big sums of money when the site closes, make smaller deposits. Wager through that money and cash it out. Make another deposit only when you have no money left on your casino account.
If you choose a good online casino and read its terms and conditions carefully, you can make heads or tails of how your funds are going to be protected with the casino you chose to play at.
What Happens to Active Bets and Withdrawals
First of all, we should warn you that your balance, pending withdrawals, and active bets will be kept according to the level of the protection applied by your online casino. This is why it is extremely important to play at an online casino that ensures the high level of protection.
With a low level of fund protection, players can simply lose all money they have on the casino account, be it a pending withdrawal or an active bet you've just placed.
Active bets
If you've placed a bet on a sports event that hasn't yet come to an end, this bet is considered deposited money. Therefore, the bet should be paid back to you as part of your deposit amount. Usually, all deposits are paid back to players in full as they are kept in a separate bank account.
Besides, you can cancel the bet. But make sure to read the T&Cs and find out what happens when you do that.
Bonus bets have a special status, so there's a different process of withdrawal. In most cases, online casinos forfeit bonus money.
Pending withdrawals
Withdrawal transactions usually take from a few minutes to a few days to process. It all depends on the casino payment policy, banking service, and various verifications.
If your online casino closes, you should receive all your money back, including withdrawals, and any money left on your balance. Of course, you need to make a request to cash it all out.
However, depending on your payment method, a casino may keep you waiting. This is why it's better to pick fast-paying methods such as e-wallets and cryptocurrencies.
Winnings
If you've just won some money in a slot game, for instance, you will get your money regardlessly. It doesn't really matter the moment at which you saw the notification about the casino closure. Because it happens many days before the actual closure of the business, you are still able to play, win money, and cash it out at any moment before the official date of the closure.
Nevertheless, it is recommended to finish all your activity on the casino website and withdraw your money as soon as possible.
Is My Online Casino At Risk of Going Bust?
The reason we raised this topic today is to help you be prepared for any situation. Of course, we hope that you've joined some of the top-rated online casinos that have a valid license. But even licensed online casinos may have inefficient management that can lead to insolvency and the closure of the business.
To help you recognise whether or not your online casino is at risk, we give you a few guidelines below:
Withdrawal requests are left pending for too long. If you notice that payments have become slower than before, that may be a signal of something going wrong.
Your casino refuses cash-out requests for no good reason. In most cases, online casinos refuse withdrawals because they do not have enough documentation to verify your account. If this is not the reason to refuse your requests, then your casino may have problems with paying out.
Inefficient support. You may also notice that support managers are slow and vague in communicating with you, it may also be a sign of trouble.
Changes in attitude. When a casino is about to shut down, it may show strange behavior towards players. If you see that something has definitely changed for the worse in the way they treat you, you may soon get a message about the closure.
If you notice these signs, you can foresee the future of your online casino and prevent yourself from losing your money. So be cautious and ready for any situation.
Be Safe With Your Casino
Usually, online casinos that go bust are new ones on the market. They may not have so many clients as their well-reputed competitors. However, if all players avoided new casino sites, they would all go bankrupt. So do not worry about that too much. Just make sure that a casino you are playing at is safe. And don't forget to check the level of protection of your funds by reading this information in the terms and conditions of your gambling operator.
Rate this post, please:
5
4
3
2
1
FAQ
In fact, there are several reasons for it. The most frequent include inefficient management and marketing, tough economic situations, and so on. Sometimes, operators have to close their businesses due to hacker attacks. For example, if a casino doesn't ensure safety properly, fraudsters could steal money not only of the players but of the casino itself. In some cases, online casinos just cannot compete with the bigger companies. Because players choose huge well-reputed casinos over new sites, they can't develop a customer base.
Hopefully, your online casino has a license and follows the high gambling standards. In this case, you will most likely receive your money within a few days. Or you can try and send a message to the gambling authority. They should help you as they guarantee the safety of your funds. However, if your online casino applies a low level of fund protection, you may not receive your money. But it depends on the casino and its fairness.
It may be a sign of the casino closure. If it's been a long time without receiving messages about new offers and promotions, then you should check if the casino is still open. However, if a casino doesn't send any marketing emails, it may also mean that they've changed the marketing scheme. So if there are no other signs of closure, then maybe everything's allright.
More articles on gambling topic