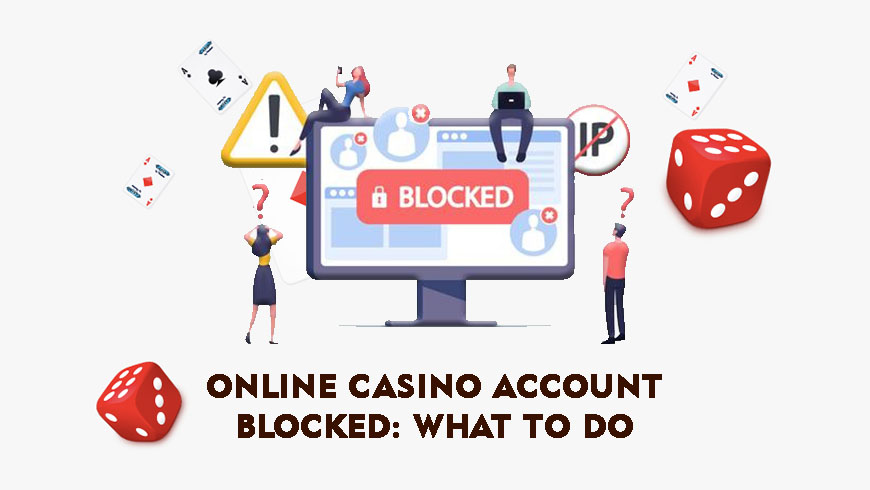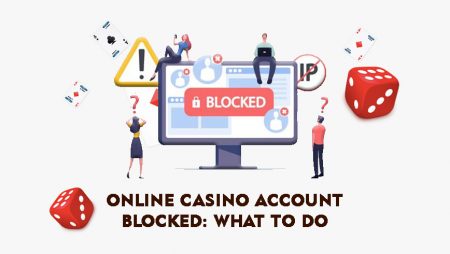 In general, spending time at online casino games is fun and easy, so players relax instead of getting stressed. However, if a player acts inappropriately or violates the rules, the casino operator has the right to block his account without notification. In some cases, players don't even understand why their account was blocked. In this article, we will tell you why online casinos may block accounts, and what to do if "you didn't do anything".
Play at Licensed Casinos Only
If you play at unlicensed and untrusted casinos, there is a big risk of finding your account blocked and your money stolen. No one wants it, neither do you. So make sure to sign up at licensed casinos only. They don't block players' accounts without reason. Besides, to justify yourself, you can always contact the regulator and solve the problem.
Don't Panic, Stay Rational
"Account Blocked" always comes unexpectedly. You just lay on the couch with your phone in your hands and feel like playing some games to relax. But your favorite casino won't give you access to games and your balance.
Of course, your first reaction is like "what the heck?" But you should not panic because it won't help you. Moreover, contacting customer support with angry messages won't help you too.
Instead, you should stay calm and try to solve the problem systematically. Before we get to the steps, let us tell you the main reasons why your account could be blocked.
Why Casino Blocked Your Account?
From a player's point of view, the reason your account is blocked may not be rational, but online casinos always have a logical explanation of the happening. Here are the most common reasons.
You made too many login attempts
It's pretty often that a player forgets his username or password to access the casino. He wants to remember it by trying different combinations but fails every time. In fact, multiple unsuccessful login attempts lead to blocking. It's a general safety precaution at any online casino. This way, they protect users from unauthorized people trying to access your account. However, because this problem relates to the human factor, you can easily solve it by contacting the casino's support sending your verification docs, and proving that you just forgot the right login details.
You didn't pass verification
Online casinos always ask you to send proper documents for verification. If you fail to provide authentic information about yourself, your account might be blocked. It usually happens when you request a withdrawal. Seeing that you didn't comply with the casino terms to provide true information, the casino considers it as a violation of the rules and blocks your account. If it's your case, you need to contact the support in a calm manner and ask if they can do anything to solve this issue.
Check out the article about casinos with no verification.
You violated the terms and conditions
Online casinos are very sensitive to their terms and conditions. So no matter how good players are, if they violate the terms, their accounts are likely to be locked. You just need to understand that it's your obligation to read the terms and conditions before you complete registration at the casino. If you simply tick the "I've read the T&Cs" box and go to play games, your risk of accidentally violating the terms is big. Though if you have read the full terms before, you would know that any form of violating the terms can cause account blocking, forfeiture of winnings, etc.
You committed fraud
Ok, you might not have done it and never wanted, but if the casino even suspects your account of fraudulent activities, your account is being watched. Online casinos have a very firm policy against fraud. It also includes trying to abuse bonuses and providing fraudulent information.
You have several accounts
No casino operator appreciates it when a player creates several accounts. In fact, it relates to the violation of terms but we decided to take it off in a separate point. Players are allowed to have one account. So if you want to have multiple casino accounts, you'd better do it at different casinos. But if you have two or more accounts within one platform, your casino will easily detect it and block all of them.
You are underage
Everyone knows that underage gambling is prohibited. So until you turn 18 or 19 in some Canadian provinces, you should stay away from casino venues and sites. But if you try to play real money games being underaged, you'll be easily caught, hence, your account will be blocked immediately.
Steps to Unlock Your Casino Account
As soon as you realize that your casino account has been blocked, you should contact the support in a polite and calm fashion. Ask them why the account has been blocked and what you can do to unlock it. You can get in touch with the team via email or live chat.
In most cases, managers will ask you to send your personal documents for verification and then they will quickly solve the problem. However, if you've done something serious like violate the bonus terms or commit fraud, you will probably never unlock your account to that casino. Moreover, you will not be welcome to the entire group of casinos to which your casino belongs.
If customer support doesn't answer you for a long time, it's a sign that the casino might be a scam. Or you can try to contact the regulatory body of your casino if there is any.
The ultimate step that you can do is to attract the attention of the operator via gambling forums. You can send feedback and post comments about your negative experience on that casino site. Find a few reliable platforms where players can share their gambling experiences. Some day, your casino will see the negative feedback and will try to solve the issue, return your money, and give you access to the casino.
Why Casinos Fail to Pay Out
Even if you unlocked your casino account, you may still have negative issues. First of all, you need to make sure that your funds are kept safely on your account balance. Secondly, make sure you can withdraw your money.
Sometimes, players have problems with cashing out because they haven't passed verification or used bonuses in the wrong way. Here, we will tell you what reasons online casinos may have for not releasing your money to you.
Payout limits. Always pay attention to what amount of money you cash out. If it is more than the maximum withdrawal limit, your casino has the right to cancel your request.
Self-exclusion. If you are going through a responsible gambling program, you must know that you can't deposit, withdraw, play, or claim any bonuses. If you have some active bets, for example, bets on a football match that you placed a few days before excluding yourself from the casino, you will not get any winnings from them. However, the casino must return your bet to your account. Still, you will not have the right to cash it out because you are self-excluded. Once the program is over, you can have access to your casino funds.
Bonus abuse. All gambling platforms in Canada offer promotions and bonuses to new and existing players. These bonuses have very strict terms and conditions that must be observed by players. However, if you fail to comply with the rules, you risk getting a refusal of withdrawal. Moreover, you will forfeit all bonus money and winnings associated with it. Plus, the casino may consider your account pretty suspicious in a way that you abuse bonuses. So if you don't want to have these problems, you'd better read the terms carefully.
How to Request Withdrawals Correctly After Unlocking Account
Provided the reason your account was blocked is not serious, you can easily return your ability to request withdrawals. However, make sure that there is no reason for the casino to refuse it. Here's what you need to do:
Log in to your account after politely asking the manager to unlock it.
Check out your balance for cashable funds.
If you have any bonus funds, we advise you to wager them as soon as possible to clear the bonus.
Make sure your account is verified with all correct documents.
Request a withdrawal via the same method that you used for deposits, if possible.
Enter the deposit amount that comes in between the minimum and maximum withdrawal limit.
Send the request and wait till it's processed.
Don't forget to say "thank you" to your customer support manager when he unlocks your account and allows you to play again. And be careful next time.
In Conclusion
Although playing online games is fun, sometimes you may find it pretty troublesome. In the event that your casino blocks the account or fails to pay, stay calm and rational. At least, now you are better equipped to deal with the problem. Always try to seek help from customer service, and if it doesn't work, turn to other sources.
Rate this post, please:
5
4
3
2
1
FAQ
Well, you will probably not return your money. What you can do in this case is to report the website to the police. Now, it's their problem to catch the fraudsters. After this, if you still want to play games for real money, be careful when choosing a casino platform.
Anyone can easily check a casino for safety and reliability. Firstly, you need to find the license number and date. Secondly, the security measures of the casino such as SSL encryption. And finally, you need to check if the operator provides fair games.
There are many regulators that issue licenses to online casinos. The best of them are the Malta Gaming Authority and the UK Gambling Commission. Besides, in Canada, you can find many online casinos licensed by the Kahnawake Gambling Commission and Curacao eGaming.
More articles on gambling topic