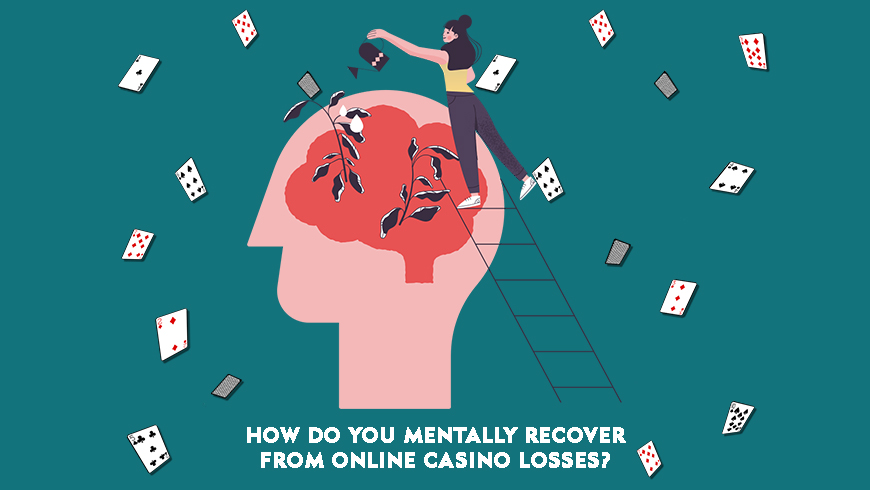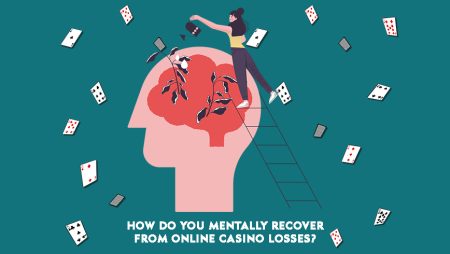 Every year, thousands of Canadians lose millions by gambling. While the biggest losses belong to high-rollers that don't really care, a good part of casino revenue is the money burned by players who might not afford such a loss. It's tough to realize that the money's gone and you have to wait till the next payday. Most players would rather forget about gambling losses because it affects their mental health more and more every time they lose. In this post, we strive to help you recover from casino losses by giving practical tips.
Many Canadian casinos attract players with a range of games and bonuses. But if you really want to recover from feeling guilty for your losses and stop playing at the right time, you need to play at a legit casino. Choose a site that offers responsible gambling tools and cares for players when it's high time to quit games.
Take a break from casino games
When your losses get bigger, chasing them is not the best thing to do. This way, you risk losing even more. Instead, you should take a break from online gambling and find another activity.
The activity must be something entertaining too so that you can replace the excitement you get from casino games. The best suitable thing is physical activity. Do sports, go to the gym, run in the park, or join a baseball club. Find a sport for you and enjoy it constantly. The more breaks from gambling you have, the better your mental health becomes.
If you don't like the idea of doing sports, find another hobby. It can be cooking, reading, riding, etc. Just take a break to clear your mind.
Manage your budget
Many players lose a lot of money on games because of overspending. They don't figure out their budget and don't set limits. This all sounds like boring stuff, but you have to admit — when you know how much you can spend and stick to it, you can't overspend.
How to make a casino budget? Firstly, determine how much you can spare. Be realistic and don't spend money that you don't have. Otherwise, you will find yourself mad when you can't pay the bills, food, etc. And you certainly don't want to feel that way.
Calculate how much money you spend on regular expenses such as bills, rent, petrol, food, etc. And then take the sum from your salary amount. And what's left is how much you can spend on games and other entertainment. If it's $500 a month you can afford to spend on games, good. If it's $100, it's good too. And even if it's only 20 bucks a month, it's also good.
Don't strive to deposit as much as possible making it look like you're a high-roller. Instead, wager as much as you can afford to lose.
Tip: create a separate bank account (or other payment provider account such as AstroPay Canada) specifically for gambling. When you have two separate accounts, one for casino games and one for your everyday spending, you can only afford to lose money that is on your casino bank account.
Think about changing your gambling habit
After you set a casino budget, you can visually assess how long you can play with the budget and what games you can play. So maybe you need to make up a new habit or a new betting strategy.
Recall each online game you've tried and assess which type gave you the best performance. Maybe you are a slots fan who once played blackjack. And the card game had a better payout than all slots together. If so, it would be a great idea to get back to the blackjack game and apply the basic blackjack strategy. Especially if you have a small budget, it's worth playing card games instead of slots that literally eat bets at a fast pace.
If you need some practice before wagering real money, master the type of game for free. Take as much time as you need to understand the rules and be confident in your actions.
Establish mini-goals
Try a new mindset when you're playing games. Think of it as something you have to achieve. For example, set a goal for how much you want to win before you stop playing for the day. Or set a loss limit that upon reaching it you will have to stop playing. Or you can try to use a betting strategy on a game and achieve a certain sum of money.
Make sure to have these goals in your mind before you visit a casino site again. You may also set a goal of saving money to form your bankroll. For example, tell yourself you need to save $1,000 over a few months so that you can spend it on games and have more chances to win.
But be honest with yourself about the amount you lose and win. It's also good practice to keep track of games in which you won and lost an amount. This way, you will clearly see winning and losing patterns.
Be ready for losses
Losses are inevitable when it comes to online gambling. You must realize that it's normal and you shouldn't take it personally. Instead, learn to live with your losses because no matter which game you play or what sports you bet on, you will lose a part of your money.
Nevertheless, being on a losing streak is not a sentence and you will have winning moments too. To keep them, you just have to stop wagering and close a game. So accept that losses are essential for casino gaming. Eventually, you will find yourself a better gambler if you can easily handle both wins and losses.
Do you have a gambling problem?
Some people may try to follow all these steps and still end up losing money for whatever reason. It may be a sign of gambling addiction. In this case, setting goals and bankroll management won't help. Problem gamblers had better seek professional help.
There are many agencies in Canada that help players recover from addiction for free. If your addiction level is too high, you may need to go to retreat centers for a while.
If you aren't ready to visit such places, remember that you can always ask your family and friends for help. Gambling addiction is a serious issue but it can be overcome if a gambler really wants to recover.
Rate this post, please:
5
4
3
2
1
FAQ
There are many negative signs that can tell you are addicted to games. The first sign is that you lose a lot of money on games, including the money you left to pay for rent, bills, etc. Besides, if you borrow money from your friends and colleagues and rarely give it back, it tells about the addiction. On top of that, you might hide your "habit" from your close people and it's also a sign.
We'd say, you must use responsible gambling tools. A legit casino site will not ignore your request for using the tools. So contact customer support and ask what responsible gambling tools it offers and how you can use them.
It helps to set limits for wins and losses. When you reach a specific win limit, you must stop yourself from wagering more in the hope of bigger wins. And when you reach a loss limit, you should avoid the urge to chase your losses.
More articles on gambling topic