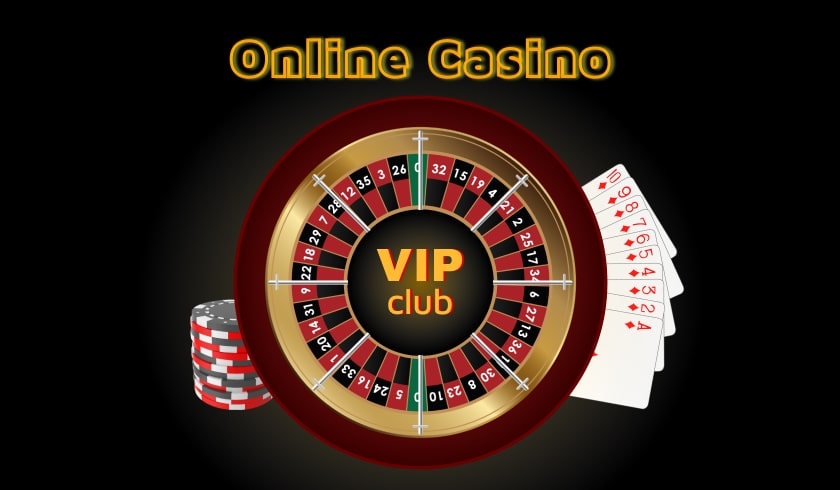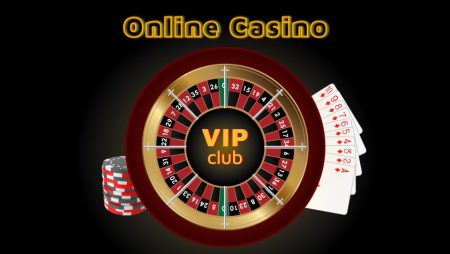 A good many times while reviewing online casinos, we have seen that they always welcome players to their VIP programs. In our casino reviews, we also recommend using the perks of the VIP clubs of online casinos in Canada. However, does anybody know what exactly happens when a player applies for the VIP membership? How much does it cost, or it can be for free? Let's figure it out in today's article. But before we get to the loyalty programs, as usual, we give you a list of the best casinos for VIPs.
Online Casino VIP
Various Ways to Provide VIP Service
Online casino loyalty and VIP programs work differently. Sometimes, online casinos can automatically involve you in a casino VIP program. They usually point it out on their websites. For example, a collection of Canadian casinos that belong to the well-known Casino Rewards Group, make every new player a loyal member. This is a feature of the CRG. By providing a free top-notch service to the players, they keep their interest. However, there are some drawbacks to their system. Players always complain about the spam that comes on email. The CRG literally inundates with the everyday emails and offers. It's good on the one hand, but on the other — it's excessive.
There are also casinos that don't have any VIP programs. Casino Casumo, for example, doesn't have it on purpose. The idea is that Casumo treats every player equally. There are no better players because they are all loyal. Instead of the VIP club, Casumo has a loyalty system for all players. This is a unique and at the same time simple system. For every game they play, and for every bet they place, players receive points. Later, they can exchange these points for free spins, special bonuses, or cash. Such a method of enticing players is used by many casino operators.
Finally, there is a regular VIP rewards scheme that is the most common in most Canadian online casinos. Typically, these casinos offer you a welcome bonus, a bunch of other promotions, but also they have a VIP section on the site menu. If you click it, you'll see an invitation to the luxurious world of online gambling with many perks that an average casino player doesn't have.
Top 7 VIP Privileges
VIP members receive not only special and unique bonuses, but they also have their private manager so that they don't have to wait hours for the support response. They also have reduced wagering requirements for bonuses, higher withdrawal limits, high-roller tournaments with huge prize pools, private events and exclusive trips, and much more to this list. The VIP benefits vary from casino to casino, but they all are so rewarding that you don't want to miss them. Here we've compiled a list of the most common privileges that happen to be in major VIP programs.
Points to Cash
This is a widespread system that some online casinos use to keep their players. As we've already mentioned, players earn points for games and then convert them into cash. However, loyal members have a bit different conditions. If, say, a regular player can exchange 5000 points for $1, a very important person needs only 2000 points for the same $1. Besides, VIP users have a way bigger bankroll for games, so they can easily earn such a "cashback".
High-Roller Tournaments
Tournaments, or so-called races, are now very popular entertainment in online casinos. If you've tried participating in one, you know what it means. However, it's a bit different for high-rollers from the VIP club. Some online casinos have tournaments made exactly for VIP players. Usually, the prize pool of VIP tournaments is much higher than that of a regular tournament. Thus, the rewards for everybody on the leaderboard are more substantial.
Birthday Bonus
Birthdays are special occasions. That's why Canadian online casinos want to take part in the celebration, and this is another reason to keep players motivated to come to play one more time. Generally, online casinos give a few free spins or a cash bonus as a birthday gift. Besides, the higher your VIP level, the better bonus you can get.
Trips and Electronics
Those who place sizable bets can receive more incentives from online casinos. Within some VIP programs, the club members can get electronics such as an iPhone of the latest version, a computer, TV, or their reward can be jewelry or cars! Some high-rollers receive luxurious holidays like a trip to an island. Though, to earn this, you need to have made considerable funds to the casino account.
Private Support Manager
The fast support function is available for VIPs in most online casinos. If a VIP player has a question about the casino or has troubles, he or she can send a message to the private manager. The loyal customer support is usually very fast and replies in a few minutes. You can't tell the same about the regular customer support at the same casino because usually, it takes about an hour or even more to get a reply from the support team. Luckily, VIP members don't have this problem.
Besides, you can be in touch with your private manager via different sources. For example, you can use messages in WhatsApp or make calls on the phone. Online casinos give a full specter of contact channels.
Faster Withdrawals
Although modern Canadian online casinos try to do their best to payout players as fast as possible, VIP club members are still the priority. Aside from super fast withdrawals, they have other perks related to payout. For example, VIP players can make a withdrawal request for a higher amount of money. Usually, withdrawal limits are higher in the clubs, whereas regular players have lower limits for withdrawal amounts a week.
Another perk is a free-of-charge service. Sometimes, depending on a banking option a player selects, the casino can take a fee for the transaction. VIP club members are free of any fees. So, if your casino site charges you for transactions, think about joining a VIP club.
Private Casino Events
This may not be available currently since the pandemic covered the entire world. But before and after the lockdown, private casino events are a unique opportunity for casino players. These events usually include offline meetings with all the VIP members. Online casinos can arrange an event on a yacht in the open sea, or rent a big luxurious hall for the meeting. There, players can meet people of the same preferences and interests, they can share their opinions and ideas. Besides, they can play table games and slot machines, drink a glass of sparkling wine and have a nice time in the casino atmosphere.
To this point, we would also like to add that VIP players can get invitations to certain public events. For example, they might have a lounge seat ticket to the World Cup or to a grand concert by Britney Spears.
How To Become a VIP Member?
As we've already said, there are Canadian online casinos that automatically add you to the VIP club. Thus, you don't need to pay extra money for this. However, these automatic VIP clubs are not as advantageous as invite-based clubs are.
The least attractive term for joining the VIP program by the invitation is a big deposit. As a rule, VIP members are high-rollers, they place big stakes and play casino games regularly. So, we recommend accepting the invitation only if you are confident in your budget, and you know that you can place high bets every time you play.
Terms and conditions for VIP memberships are different in all online casinos in Canada. However, the typical entry steps are as follows:
Apply for the VIP club via support service.
Provide all the details to the manager.
Make a single big deposit.
Play games with high stakes on a regular basis.
The last step is a significant one because if a VIP player stops playing regularly (and funding the casino), he or she can be expelled from the club. Regarding the big deposit, some casinos require players to make a single big first deposit, whereas others allow it in installments. There's no exact information about how much one should deposit. Only the customer support team of a certain casino can answer this question. Mind that in your online casino the T&Cs can be different. For more information about a particular casino, contact customer support.
Tips For Becoming VIP
Sometimes, it isn't enough to contact customer support and request a VIP entry. Online casinos may decide you don't deserve it yet. That is why the only method left to enter a VIP club and enjoy all the benefits is to make the casino team notice you. Most VIP casino operators will invite you to the club only when they see you standing out among others. These tips will help you catch the casino's attention:
Make big deposits. For sure, if you want to be noticed, you need to make sizeable deposits in real money. And this isn't a single promotion. You need to deposit high every time.
Place high stakes. No VIP player will place small bets. If they make big deposits, they place high stakes too. So, wager big and win big.
Play games regularly. If you constantly play games at high stakes, win big money, cash out, and then again make big deposits, the casino will notice you. So, don't forget to play nearly every day.
Take part in tournaments. If the casino offers tournaments or races, don't hesitate to buy the entry. Participate in major tournaments and try to win them all taking the first leaderboard positions.
Claim casino offers. Casinos appreciate players who use the incentives from the casino. You might not like all the promotions, but it is advisable to claim bonuses regularly. Besides, if it's a deposit bonus, don't forget to make a big deposit.
Earn points. Even though a casino might have a VIP club, it also can give a loyalty status to all players. Before joining a VIP club, you need to earn as many points as you can. Try to earn the highest status by climbing the final level. After this, many casinos would send you an invitation.
Is Being VIP That Fun?
Surely, we told you about all the benefits and privileges of VIP casino membership. But is it really that fun to be a VIP player? There are certain downsides to this. Let us tell you the truth.
A Lot of Spendings
VIP club members always leave tons of money in online casinos. Of course, high-rollers can afford it, but if you are skeptical about this scheme, you might find it less attractive. Online gambling cannot be compared to investments. With online casinos, you cannot rely on statistics or financial analysis. Gambling is about games of chance that can either make you a winner or a loser. Regardless of the outcome, to keep your VIP status, you need to deposit big money on regular basis.
Consistency
This drawback comes together with the previous one. You should understand that being a VIP player is not easy. You need to keep your status and earn the bigger rewards. If you make a big deposit once, it doesn't mean that you will keep your status forever. The casino can easily expel you from the club if you don't make regular large deposits. Besides, if you want to have exclusive rewards such as physical items and international trips, you need to earn them. Casinos don't reward players with expensive cars if they have just turned VIPs. You need to show the casino that you deserve big rewards. And this implies consistent playing for real money.
And don't think that you can use a casino bonus or cashback and play for this money. For a casino, it is all the same — you don't make deposits. Thus, you don't deserve the VIP treatment.
All in all, the disadvantages of being a VIP player are all about big money. However, if it isn't a problem for you, you won't even notice the "negative" influence
Play and Become VIP
VIP casino players take the best out of online gambling. They might lose some money, but they can also win big amounts because of the high stakes. But even this isn't compared to what they get from the casino operator. All luxurious stuff, trips, and cars are just adding to their exciting hobby. If you want to become a VIP casino player, then you need to show off your gambling skills. Play regularly and you will receive your invitation letter from the VIP club. But with all this in mind, you should play wisely and responsibly.
Rate this post, please:
5
4
3
2
1
FAQ
If you are looking for the VIP clubs by invite-only, in which players receive exclusive rewards, jewelry, and trips, you can pick one of the following casinos. For sure, the best VIP clubs are at 888 Casino, Casino.com, Bodog. They will give you the best treatment and conditions for gaming.
There is nothing easier than moving up the levels. To increase your status, you need to play games for real money. Some online casinos can limit your choice of games for leveling up. For example, Spinia casino gives you points only when you play online slots. So, before you participate in any loyalty program, make sure to read the terms and conditions of the program.
Most gambling sites that we recommend on our website have loyalty programs available for all players. They can give players bonuses, cashback, and free spins. The best loyalty programs to join are at Spinia casino, PlayAmo, Betway, JackpotCity, and many others. Keep in mind that you can become a loyal player once you make a real money deposit.
More articles on gambling topic