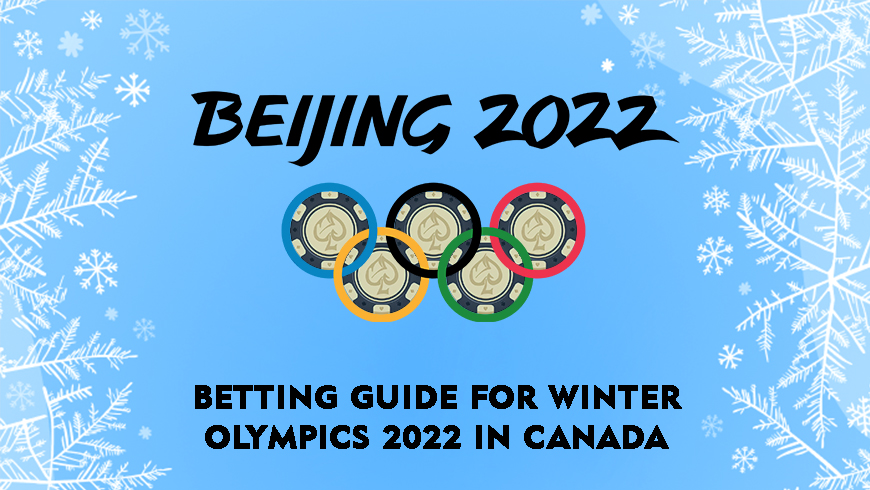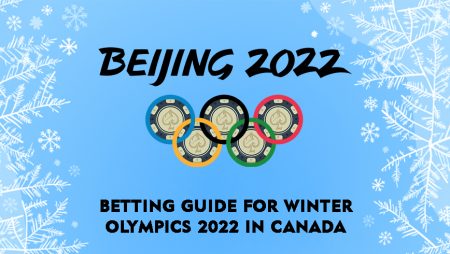 This February, the whole world is watching Winter Olympics in Beijing, China. And the biggest betting enthusiasts in Canada have already placed their bets on sportsmen that are going to take Gold. Although NHL players do not participate in the ongoing Olympics due to the pandemic, Canada is still one of the top-performing countries in China. So, tune on CBC or TSN and open your favorite sportsbook site to wager on the best odds.
Top Sportsbooks to Bet on Winter Olympics
Online sportsbooks in Canada offer some of the best odds for the Beijing Winter Olympics. Check out these betting sites and mobile apps. If you are a beginner, you can have a good chance to claim a sports betting bonus such as bonus money or a free bet.
Make sure to look through the casino review before picking a platform. Some of them offer an exclusive experience. For example, Betway lets you earn Betway tier tokens and redeem them for bonus money that can be placed on other sports.
If you are looking for mobile betting platforms that will allow you to bet on the go, we recommend considering Betway, Royal Panda, Leovegas, Casumo, Cloudbet, and Mr Green. They have mobile apps and bonuses for mobile users.
How to Bet on 2022 Winter Olympics
The Olympics started on February 4 and run till February 20. With the hype around the Games, many Canadians are looking to place wagers online. Here is our easy guide on how to bet and win during the Olympics 2022:
Pick a betting site that suits you. There are many sportsbooks in Canada. However, most of them also offer casino games. If you don't mind playing some rounds in slots or roulette while waiting for the Games results, you can pick a site that offers both. Or maybe you are looking for a bookmaker with the best bonuses for sports bettors. Thus, do a quick research on the platform that offers top promotions.
Open a betting account. Once you find your perfect betting website, you need to open an account at this sportsbook. Usually, it takes about 5 minutes to register and confirm your email, if needed.
Make a deposit. To place your first couple of bets on the Olympics, you need to have real money on your betting account. For this, you should head to the cashier section and make a deposit via your favorite payment method. At this step, make sure to claim a welcome bonus if you want it.
Bet on Winter Olympics. As soon as you have money on your account, you can get started. Pick sports and teams that you want to bet on and make your first wager. You can bet on anything from skiing to skating. But be careful and rational.
This is how easily you can start betting on Winter Olympics. We recommend that you place bets after doing your research. The thing is that athletes that appear on "favorites" may not actually be the winners. This is why you should only rely on your research.
What Are the Odds and How They Work
Before you place any bet on the Games, whether it's snowboarding or bobsledding, it's very important to know how the odds work. And you should always remember that the popular sports are priced up at sportsbooks.
Odds mean the chances that something will happen, whether it's that Canada wins the most gold medals or Jordan Belchos, Canadian speed skating athlete, wins over Ahenaer Adake from China.
Here's an example of what the odds look like:
Canada — 2.10                 United States — 2.75
Let's say there is an ice hockey match between Canada and the US. The price of the Canadian team is lower because they are the favorites to win. So if you wager $10 on Canada, you will win $11, and in total, you will have $21.
The US team are underdogs as they are expected to lose. However, if you bet $4 on them and they win, your return is $11. But this time it's $7 of profit!
Types of Bets During Winter Olympics
There are different ways you can place wagers during the Games. If you are a beginner, here's a quick overview of the most popular types of bets.
Moneyline bet. It requires you to pick a winner of an individual sport or team event. Usually, online sportsbooks mark favorites with a + sign, while the underdogs have a – sign next to their name.
Totals bet. During the Olympics, this bet indicates the total number of gold medals a country will win. The bookmaker sets the number and bettors should pick whether the nation will go "over" or "under" the set number of gold medals.
Point spread bet (handicap). This bet is usually placed in team sports. Bettors wager on the point margin between two teams.
Futures bet. Sportsbooks have many options for this bet. One of the most popular is wagering on which nation wins the most gold medals at the end of the Olympics. The odds for this bet get smaller as the event goes, so it's best to place future bets as early as possible.
Prop bet. It can be anything from how many medals an individual athlete will win to whether a certain sportsman will wave his hand.
Parlay bet. This type of bet allows you to place multiple wagers in one. You can pick bets such as moneyline, totals, and proposition in a single wager. The more bets you have, the bigger the payout. But there is also a risk to lose all bets if at least one of them loses.
Many sportsbooks allow you to change bets while the event is in progress. However, it's still better to keep your decision from the very beginning because the odds can grow. The earlier you wager, the better the payout can be.
Which Winter Sport to Bet On
As we said, you can bet on every sport, player during the Winter Games 2022. Though if you want to win real money on this event, you should be careful when choosing sports to bet on. Moreover, you need to have knowledge of the sport and athletes that perform in February. It's the key to winning.
Below, we'll give you some info on the most popular winter sports:
Ice hockey is very popular in Winter Olympics, especially when it comes to betting in Canada. Players can bet on the team that will win the gold medal or individual match winners. Plus, you can place points spread, totals, and future bets.
Biathlon is another popular event during the Olympics. And it can be very surprising how lively sports bettors place wagers on biathlon disciplines.
Curling. It's a team sport where athletes need to slide stones across the ice rink. All sportsbooks offer good odds for future bets on curling.
Skiing is a traditional sport during the Olympics. In fact, there are many types of skiing, so are betting options.
Snowboarding events are numerous. They include parallel snowboarding, half-pipe, slopestyle, and cross types. Pick your favorite and place a bet.
Figure skating bets are usually placed on which individual or couple will win gold.
Ski jumping takes place on the normal hill and the large hill. Jumpers can perform as individuals and as a team.
Bobsleigh and skeleton are pretty popular among bettors in Canada. Sportsbooks offer many different betting options.
It doesn't matter which sport you choose to bet on. The thing is to get prepared for each. If you aren't fond of skiing but are interested in figure skating, you should know who is the best performer. And when you know it, you can easily place bets that will hit.
Facts About Winter Olympics
Here is some information that might be useful for Canadian bettors that have just started wagering on this global event:
The first winter version of the Summer Olympics was held in 1924.
Canada was chosen to host the Winter Olympics twice. The first time in Calgary, Alberta in 1988, and the second time, Canada held the 2010 Olympics in Vancouver, British Columbia.
Sports that are played on ice or snow can be presented at Winter Olympics.
The Winter and Summer Games were held in the same year until 1992.
In 1994, it was decided to space out the events and move the Winter Games to two years after the Summer Games.
The International Olympic Committee (IOC) has the right to add or remove sports from the Winter Olympics.
The USA is the only country that hosted four Winter Olympics.
In Conclusion
The Winter Olympics 2022 are the major sports event at the beginning of this year. Although Canada goes 11th place at the moment of writing this article, having 1 gold medal in the slopestyle snowboarding, the nation has big chances to win most gold medals during these Winter Games.
Regardless of what you think about the Canadian team of athletes, you need to be rational and cold-minded when it comes to betting real money. Bettors should have a clear mind and knowledge about all nations, how they work out and perform. Only this can help you win real money during the Games.
Rate this post, please:
5
4
3
2
1
FAQ
Yes, you can. Most online sportsbooks and casinos have their mobile versions. Some offer mobile apps that you can download, while others have a mobile-friendly website interface. Pick your favorite form of a platform, sign up, and place sports wagers on the go.
It depends on the sportsbook. Most of them offer welcome bonuses and various match bonuses. For example, you can receive a 100% match to your deposit. So instead of playing with $100, you can play with $200. Besides, online bookmakers offer free bets of a certain value. You can use them at special sports events. Read the bonus terms to make sure you can place free bets on Winter Olympics.
There are not as many sportsbooks in Canada as online casinos. But most sportsbooks offer casino games as well. Such sites as Betway, Bodog, and Cloudbet focus on sports betting, while Leovegas, Mr Green, and Rizk casinos mainly offer slots and table games. However, they are also good sportsbooks that offer bonuses and nice odds.
More articles on gambling topic