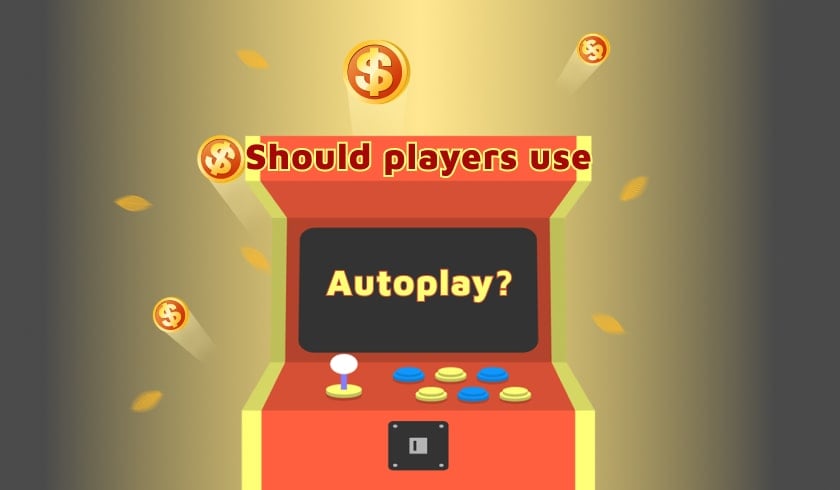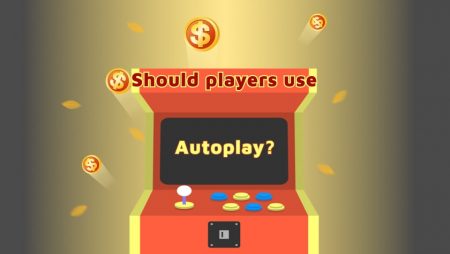 Everyone who has ever been involved into slots knows how tiring it is to spin the reels. Though it's the idea of a slot game, just one simple rule that doesn't require much, it still annoys Canadian players after a bunch of consecutive spins. That's when players decide to turn on the autoplay. This is a common feature of almost all slots. Perhaps only old slot machines don't have an automatic mode of spinning.
Autoplay, or also called autospin, is an interesting thing. Usually, it's very helpful, saving time and nerves. Activating the mode, you allow the machine to play a number of spins with your money. And you feel more like a spectator than a player.
However, does it really work smoothly? Apparently, no. Like any other casino game feature, autospin has its pros and cons. The main pro is already mentioned: autoplay mode sets you free. You can just watch the game or even go to pour down another glass of champagne while the reels are spinning. But the biggest con is a losing track that may fall exactly when you switch on the autoplay mode. And you lose your bet after bet.
Of course, there are individual random cases when autoplay is fine, and when it hurts. Thus, players in Canada can have absolutely different opinions on this function. That's why autoplay raises misconception which we are going to dispel in this article.
Why Casino Players Use Autoplay
Surely, the major reason to use the autoplay button is to rest while the game is on. Though it makes no sense in gameplay since the slot initially doesn't require you to move and think a lot. Anyway, players prefer to turn on autoplay because their fingers are tired after clicking a spin button 50 times.
Most Canadian players turn on the autoplay only when they are distracted. For example, someone's calling on the phone, or you need to check your food in the oven, so you just make the game automatic. But remember doing so only when your budget allows you to. Because once you get distracted with another thing, your balance can fall down quickly. And when you get back to the game, you realize that you didn't even have a chance to stop the autoplay.
Another pretty important usage of autoplay in slots is checking up on a game. Before you play a slot for real money, you typically play it in a free mode. At least, that's what we usually recommend so that players can imagine the gameplay and try out all its features. Besides, in a "for fun" version, you need to test all buttons, including autoplay.
Best Features of Autoplay
If you are a frequent slot player, then you know that autoplay is different in all games. Some slots allow setting an amount of spins for autoplay. Depending on your balance, you can open the autoplay options and set a loss limit. For example, if your balance is pretty low but still lets you make a dozen spins, you can turn on 5 or 10 autospins. In other cases, when you have a big sum to place bets, select 25 or 50 autospins. The biggest number of autospins we've seen is 100. It's for high-rollers, apparently, who are waiting for a big prize, and not willing to sit there all day and spin the reels.
Another nice feature of autoplay is a stop. Usually, players stop the autospins when they see a losing track. Sometimes, a random number generator gives out only losing results one after another. Obviously, players don't like seeing this. So, they can stop autospins at any time.
The following feature of autoplay is sometimes good and sometimes not really good. It's a fixed bet. Some players like to spin reels with one and only bet value, not giving a chance to high volatility play. However, other players like changing bets and applying different betting strategies. And since the autoplay maintains the last made bet, players can't change it during the autospins. Of course, you can stop the autoplay, click the max bet, set a number of autospins, and hit the spin button again. But it's a bit time-consuming.
Disadvantages of Autoplay on Online Slots
Speaking of the losing track of spins, we can't help mentioning the autoplay's bad side. Usually, when you realize that you keep losing with every spin, it's already been half of all autospins, and they are still running. Players' reaction isn't that fast. And before they click stop, it can be already too late.
There is one annoying thing about autoplay mode. Every time you win, the game shows you a message with a result of your win, and the reels pause spinning for a moment. It can be ok for most players, but they don't necessarily want to see these messages all the time as it takes time.
Can You Activate Autoplay in Bonus Rounds?
All bonus features depend on a game's design and rules. Some games expand autospins to bonus rounds. It's usually a feature of old slots where a bonus game is a so-called free spins game. Though sometimes the game can require a player to click the spin button for free spins, then the autospins stop.
Still, many casino games tend to stop auto spinning when a bonus game is launched. Besides, bonus games are always more fun than main gameplay. Bonus games pay out higher and almost with every spin. That's why they are more engaging than the main game. Players like to spin these bonus reels themselves.
And if it's a free spins game, the reels can be spinning automatically too. But they don't refer to the autoplay mode that you turned on. The game only makes those free spins automatic because a player doesn't lose anything, anyway.
Should You Use Autoplay in an Online Casino?
It's rather an individual question, because new players and professional gamblers at online casinos have different purposes of playing the games. They also have different budgets. In general, the autospin button isn't that bad. Some players can be too anxious about autoplay mode saying it's cheating while keeping a losing track.
Here are a few points to bear in mind if you want to use the autoplay button in online slots:
Place a small/average bet that won't significantly hurt your budget.
Set autoplay mode only when you have enough money.
Don't set a big amount of autospins when you are distracted.
We would recommend using autoplay only if you have enough money on your balance. Always remember to keep an eye on the results of these auto spins. Since all slots are random, anything can happen. And the online casino won't take responsibility for this. It's only your fault as you weren't that attentive to the results.
Rate this post, please:
5
4
3
2
1
FAQ
No, you can't. All Halloween bonuses and campaigns are available for players who use real money wagers. Besides, don't forget to read the full bonus terms and conditions to learn all the rules. These include wagering requirements, cash-out limits, qualification rules, etc.
Depending on the Easter offer, the entering rules can be different. For example, to join the Yggdrasil tournament, you need to click on the join now button. Only after doing this, your bets will qualify for the cash drops. But at most online casinos, players just need to open qualifying games and they will opt in automatically.
All bonus codes are generally given on casino sites. Casinos don't keep them secret but leave them in public view. If you need to enter a bonus code, just find the code for each advent bonus on a promotional page.
More articles on gambling topic