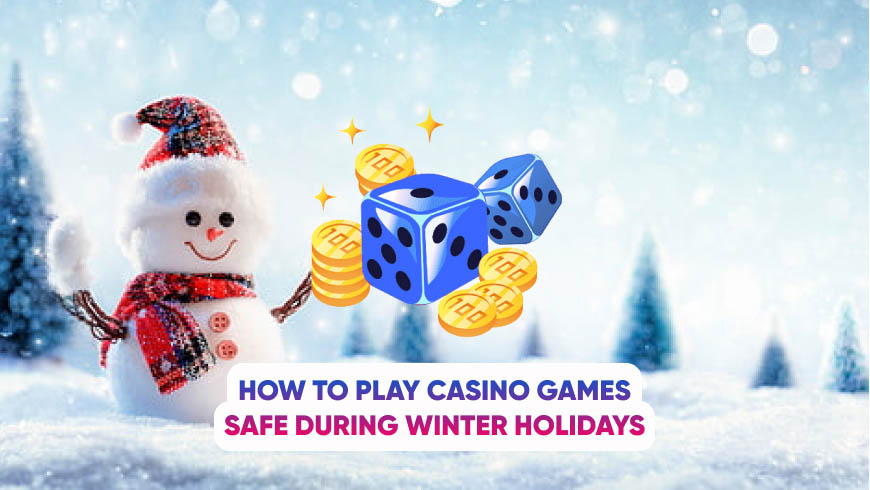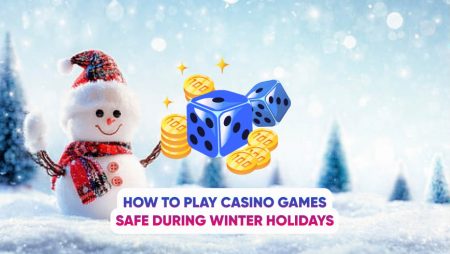 Many casino enthusiasts are thrilled to claim Christmas casino bonuses and take part in various themed tournaments, in which players can win cash, free spins, and even physical gifts. With the Canadian casinos offering something amazing for these holidays, customers can get carried away with their playing and lose track of time. Unfortunately, the pastime can turn out harmful for some players, which is why everyone should have a fair amount of sense while playing casino games during the winter holidays.
Safe Canadian Casinos
The first and foremost thing you need to do is to make sure your online casino is safe. Check out the license, security, certificates of fair play, and so on. You can pick any online casino that we recommend. We give you the list of only reliable casinos. But if you don't like the selection of casinos on this page, you can find other safe Canadian casinos on our website in the Casino Reviews section.
Set the budget and stick to it
The good old rule for all gamblers in the world. If you want to gamble responsibly and have minimum gambling problems, you need to control your bankroll. Especially on holidays, when people have more free time to rest, it is very important to stay within your limits.
Set a budget for these days, for example, give yourself $1,000 to use on games. If you lose it all, do not add up money. You had your chance, and you lost it. On the other hand, if you win a lot more than your initial deposit, then we're left to congratulate you! The next decision is up to you. You can either withdraw your winnings or wager them on games. But again, do not exceed the limits of your budget.
The money that you may deposit additionally will most probably get you into trouble. There's always a high risk to lose all of the money. So if you really need the money for something else, don't spend it at online casinos.
Claim guaranteed Christmas prizes
Many Canadian online casinos offer guaranteed prizes on Christmas. It means that you cannot lose. Make sure to check the advent calendars and various Christmas offers that let you win daily prizes. Although most of them require a deposit, you can still have fun with extra money and free spins. Some online casinos offer no wagering free spins for these holidays too. Check out the top Christmas promotions 2021 to find the best offer.
Do not ignore slot tournaments. Sometimes, they offer really good prizes. In most cases, these prizes are not guaranteed for everyone, but you can try and earn enough leaderboard points. Read the tournament rules carefully to understand what exactly you can win.
No verification casinos also offer exciting winter bonuses.
Take a break from gambling
We don't recommend playing all day and night long. This may lead you closer to the gambling addiction. We advise taking a break from time to time. Most likely, you have other things to do during the holidays. For example, you can visit your family members, relatives, or friends to celebrate Christmas and New Year. Or maybe you are fond of snowboarding, skiing, ice-skating, and other winter activities.
What we're trying to say is that you need to balance your personal life and entertainment. Do not focus on online games only, especially during this family holiday. Spend it with your loved ones.
Don't drink when playing
Many Canadians associate holidays with eating and drinking and having fun. It's good and all, but we don't recommend you drink a lot of alcohol when you decide to play games. Alcoholic beverages make people prone to getting into trouble. If you get drunk, you almost certainly won't be able to control your bets and gambling budget on the whole.
As the night passes, in the morning you may find yourself running out of money. If you don't want this to happen, you need to choose between two options. Whether drink and not gamble or gamble but not drink.
Don't chase your losses
Unfortunately, many players still don't have enough power to stop playing at the right time. You just need to understand and accept that gambling is all about winnings and losses. What you win — you can lose, and what you lost — you can't win back. Therefore, if you win money, cash it out. But if you lose money, don't chase it.
As simple as that, but some Canadians are still trying to win back their losses. Hopefully, you won't do the same.
Have true fun
Gaming is fun, and you should not forget about it, especially during this merry season. Play your favorite casino games, claim the most exciting offers, and allow yourself to enjoy every minute of play. Only if you truly enjoy games and your casino, you can get the best holiday casino experience.
Mind all the recommendations we gave earlier to ensure you have the best Christmas casino time ever.
Safety is key to success
Casinos are more fun during the Christmas holidays and wintertime, that's true. But it means that players need to be more responsible too. Change your tactics, focus on fun instead of winning as much as you can. We highly recommend spending more time with your family.
But if you decide to play casino games this winter holidays, make sure to do it safely. Set a gambling budget, stick to it, and don't try to chase your losses to avoid negative financial issues. Claim guaranteed Christmas casino gifts to avoid losses, and take part in tournaments with the biggest prize pools. But most importantly, have true fun without drinking too much.
Rate this post, please:
5
4
3
2
1
FAQ
Safe online casinos have a license and certificates of fair play. So to make sure your casino is reliable, you need to check for the availability of licenses and certificates. Plus, you can check the feedback and comments from other players who have tried this casino.
Yes, of course. In fact, during the winter holidays, online casinos give more chances to win real money. Players can participate in Christmas promotions, tournaments, and just receive daily gifts. So we recommend claiming offers during the winter holidays.
Most Canadian casinos allow this. If you aren't home during these winter holidays, you can access games using your mobile phone. The process of claiming bonuses on mobile is the same as on the desktop. You need to make a deposit and claim your offer.
More articles on gambling topic