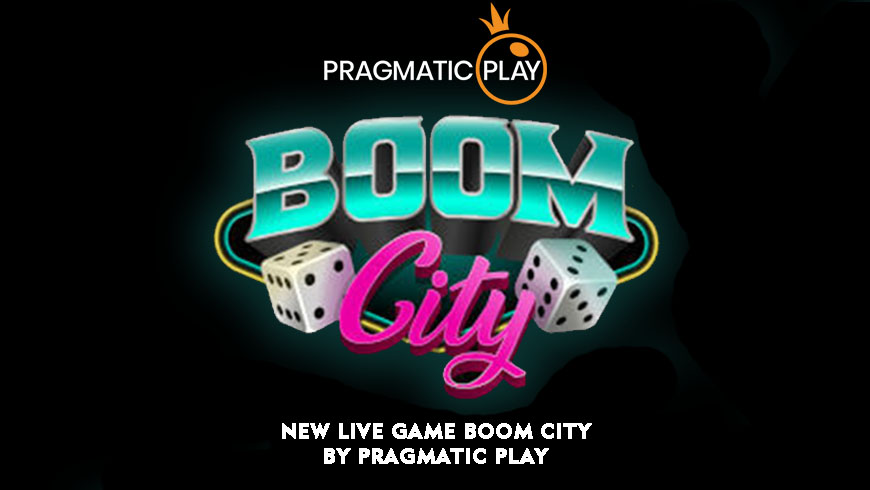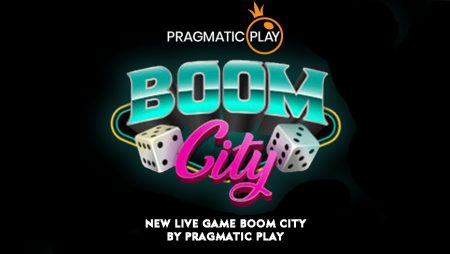 Boom City is a live game show with revolutionary mechanics. However, it isn't universally available yet since its release is set for July 27. Nevertheless, players can already try it for real money at some Canadian online casinos that give exclusive access to the game. Check this post to find exclusive Pragmatic Play partners and enter Boom City. Besides, this post will tell you how to play and win the game.
If you cannot find Boom City at your favorite online casino, try looking for it after July 27. But some casinos such as LeoVegas don't just provide Boom City before the release date but also give cash bonuses to the best Boom City players.
What is Boom City?
Currently, the game is under development by Pragmatic Play IT specialists. They are certainly creating something unique because Boom City promises to have mechanics that have never been used before.
Boom City is a brand-new live game show, the idea of which is to predict the outcome of two dice. Depending on the result, players can qualify for one of the three bonus rounds, including Dice Battle, Boom or Bust, and Lucky Drop. By playing these games, players can enhance their winnings.
The maximum prize during the game is €500,000, which corresponds to the maximum bet multiplier of x20,000.
The game features a 6×6 board with 36 stacked fields. Each field has a different outcome. The outcome is determined by two colored dice beneath the board. The Gold die randomly selects the vertical column from 1 to 6. And the Blue die selects the horizontal row from 1 to 6. The winning field (outcome) is where the two fields match.
The grid has several fields such as bonus fields, prize fields, bust fields, and power-up fields. Each game round, there is a different number of such fields.
Boom City Phases
When you play the game, you may get through two phases, if you win. The first phase is the main game where you place wagers on the fields you think will win after the dice roll. The second phase starts when you:
hit a Bust field. You lose and end the game round.
hit a Power-Up field. All bust fields are replaced by Bronze fields with 20x – 50x multipliers. Plus, the game adds 2x and 5x multipliers on 24 random fields. And the dice roll once again.
hit a colored field and win your bet with a 1x, 2x, or 5x multiplier.
hit one of the bonus rounds and it begins.
How to Play Boom City
To get started, you need to place a bet. Boom City gives you 10 seconds to place wagers on fields you think will be randomly selected. There are six betting options:
Bronze fields with 1x multipliers
Silver fields with 2x multipliers
Gold fields with 5x multipliers
Dice Battle
Lucky Drop
Boom or Bust
The game accepts bets on one spot, some or all of them. You can also use the Bet All function to make a win-win bet.
Once you've placed bets and the betting time's up, the board refreshes. Meanwhile, the live presenter activates the dice platforms. They vibrate making each dice roll randomly. Finally, when they stop, they show the winning field, and the game tells you whether you won or lost.
Boom City Bonus Rounds
Let's have a closer look at the bonus rounds that you play after placing a winning bet on a bonus round field.
Dice Battle
It's a competition between the Blue and Gold dice, where you must pick one of them. They get rolled three times.
After each roll of the dice, their results become multipliers that stick and are added together on the board.
When the bonus game ends, the multipliers of both Blue and Gold sides are combined and become your payout if you pick the winning side. However, if you pick the losing side, you lose the bet and get back to the main game.
During Dice Battle, you may get a Mega Win with a 500x bet multiplier. This occurs when the winning side rolls a number 6 three times in a row.
You may also get a tie and, in this case, both sides receive an equal payout. The average payout is between 15x and 30x.
Lucky Drop
During Lucky Drop, you will have to choose one of the six columns representing one of the dice numbers. There are four stacked multipliers ranging from 10x to 200x above each column. The least possible multiplier of 5x is the initial column multiplier.
After you pick one of the numbers/columns, the bonus round begins and the dice get rolled 3 times. The results cause multipliers to drop in the corresponding columns. Thus, the total bet multiplier of that column increases.
When the mini-game ends, you get paid accordingly. Lucky Drop is the only bonus round where you can't lose.
Boom or Bust
It's a gamble game, in which you either risk and win big or lose. Well, of course, you can choose to collect your winnings. So, if you are a risky player, you will definitely like this bonus round.
In this game, there is only one active die — Gold. Plus, there's a board containing 7 rows and 6 columns of fields. Each field represents either a multiplier or a bust symbol.
Your goal is to pick the winning number of the die bypassing the bust fields. By winning each die roll, you move up the row. The higher you climb, the bigger your payout, and the more bust fields you encounter.
Among the fields, you can also hit a level-up field and a Hyper field that will let you jump to the 6th row.
When the game begins, and the first roll is made, the game determines the safe multiplier. It is paid when a player busts. As you move up the levels, you can choose to gamble or collect.
Welcome to Boom City Live!
Although Boom City becomes available only on July 27, Pragmatic Play shares the game with a few online casinos, at which you can already test the game. So if you are ready to visit Boom City, go ahead!
This brand new game will fill you up with a fresh exciting casino experience! If you are looking for some new live game shows to try, Boom City must be on your list.
Many casinos that don't need verification are also partnered with Pragmatic Play. Check them out if you want to play Boom City and cash out your winnings without a long verification process.
Rate this post, please:
5
4
3
2
1
FAQ
Unfortunately, you can't. Boom City is a live game, which is why it can only be played for real money. If you want to play it without big losses, start with small bets.
Boom City pays back like any other live game show. Its RTP is 96.21%. It's a pretty high return to player rate considering that most online games of chance pay between 94% and 96% back to players.
Yes, of course, you can. You may choose to bet on different fields. For example, you can bet on colored fields only or on bonus rounds only, which is a high-risk strategy. Or you may come up with your own Boom City strategy. It's a brand new game, so go ahead and test different betting strategies.
More articles on gambling topic