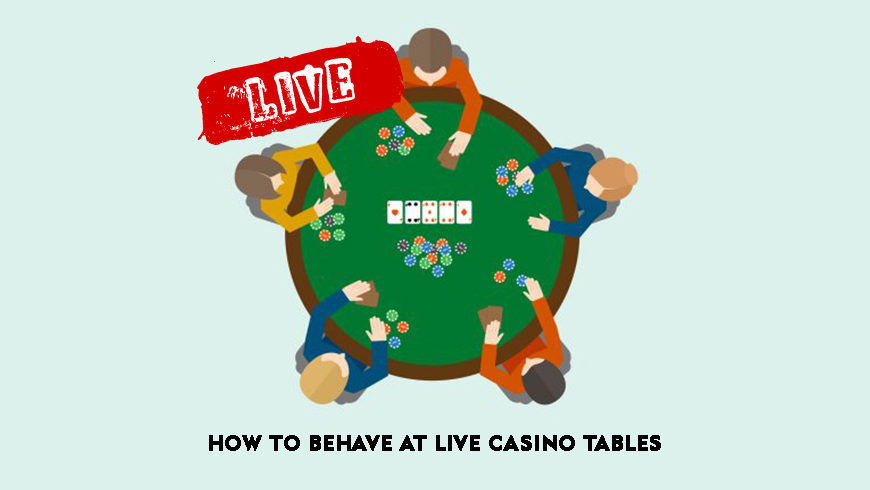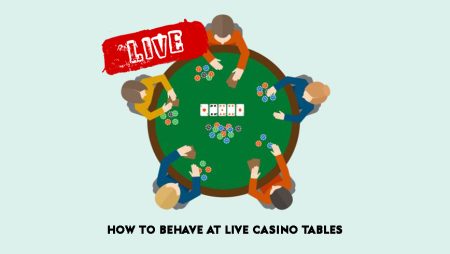 Live casino games make you feel like you are in a real casino venue with real dealers and other players next to you. However, many online gamblers tend to forget about their etiquette for the reason that they are actually all alone in the room. If you act like this when playing with live dealers and allow yourself to behave rudely in the live chat, you should understand that it's disrespectful. This post is a reminder of how you should behave at live casino tables. Read it till the end and choose the best live dealer casino:
Check out the online casino reviews of sites that you like most. And pick your favorite among them. Make sure to learn more about the live casino lobby, special bonuses, and tournaments.
Click on the play now button to go to the official page of a casino and sign up!
Online casino Playtech offers a lot of live dealer games from a reliable game developer. If you want to try them, follow the link to find the best Playtech sites. And remember to use live casino etiquette to get the best experience.
Know the rules before you take a virtual seat
Before you even sit and get to play, you need to learn at least the basics about a game. It is very annoying for some players when beginners ask a lot of simple and even stupid questions. It hinders the entire gameplay. So make sure you learn the rules and practice a bit in a similar free RNG-based game.
Especially if you are a beginner and you don't know what button to click and what decision you should make, start learning with the free games. You may also try single-player games with live dealers which some online casinos offer. A good example can be One Blackjack by Pragmatic Play.
You may think that your beginner steps do not influence the game in general and you can do anything in a live game. But actually experienced players become frustrated and this isn't nice for their whole enjoyment.
So don't get lazy and learn the rules of the game before you sit down at the table. Especially it makes sense to do this before playing live poker because you can degrade your reputation, which is very important for poker.
Choose the right table
If you think that choosing a table isn't a big deal, it is. Online casinos offer different tables for different types of players. Some of them prefer placing high stakes, while other players use the minimum of their funds. Thus, some live dealer tables cater to high-rollers, while others are better for budget players who want to have a good time. Can you imagine your reaction if you take the wrong table?
So when you are getting ready to play, make sure your budget is appropriate for that table. You definitely don't want to sit at a table where you can play just a couple of hands, do you? Maybe you will find another table that suits your bankroll better and you will not occupy a seat of another player who could use the chance to win money.
Respect the dealer and other players
This should be as clear as ABC but some players behave incorrectly when they are at a live game table. Just because they don't see you and cannot do anything, it doesn't mean that you can say whatever you want. Be respectful when playing online games with the live chat.
Live dealers are just people who are doing their jobs. They get tired and sometimes annoyed. They can deal cards, throw balls in the roulette wheel, or pull the levers in a live game show, but they have nothing to do with your results of playing that game.
Dealers don't deserve angry messages from players who lose sometimes. This is very important to be respectful and limit your negative thoughts to yourself. If you lose, learn to accept it because it's the nature of all gambling games.
With other players at a table, it's all the same. It's ok to make jokes at a proper time and have a little fun. But it's crucial to see the line between ok and enough. In the live chat, be tolerant and nice to people. As they say, whatever is hurtful to you, do not do to any other person.
Also, we don't recommend rising topics like politics, religion, or anything that can cause a big virtual "fight". After all, you came there for fun and enjoyment, not for stress and negative feelings.
Enjoy live dealer games!
Last but not least, take the most out of live dealer games. Place stakes, win money, chat with players, say nice words to dealers, and just be a nice person. Enjoy the gameplay and get the best experience you can have.
But make sure you know the rules, behave properly and respect other players and the dealer, who actually keeps the game active. Otherwise, if you don't know the limits and speak rudely, you might be even banned for that reason.
But we hope our readers are polite and know the rules of casino etiquette. At least now that you have read the post till the end.
So choose your favorite live casino game and get to the right table. You can choose to play live poker, live blackjack, and other real-dealer games such as roulette and craps. Don't forget that now Canadian casinos offer even live casino slots in the game show format.
Speaking of live game shows, they are very popular among players. We advise starting with Crazy Time, Monopoly Live, Deal or No Deal, Cash or Crash, Dream Catcher, Well Well Well, Money Drop Live, and others.
Rate this post, please:
5
4
3
2
1
FAQ
No, you can't. If you want to play games for free, you need to open RNG-based table games. Or some developers like Evolution offer free versions of their live games. They have a button that you can click and get to real money mode at any time.
Yes, of course. Many software developers create live games compatible with mobile devices. So almost every dealer game, blackjack, roulette, sic bo, or live game show, is mobile-friendly.
All games have the information button on the game panel that you can click and read the rules. Pay attention to all details, and check the paytable. It's recommended to start playing with small bets.
More articles on gambling topic