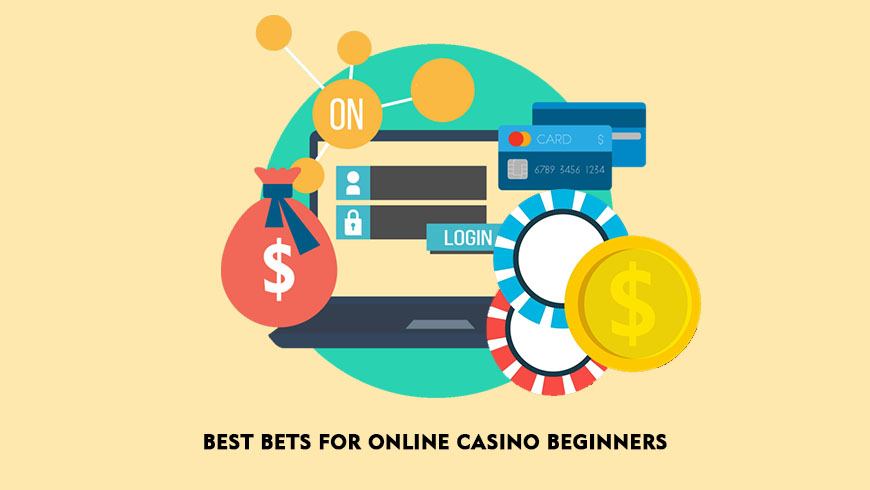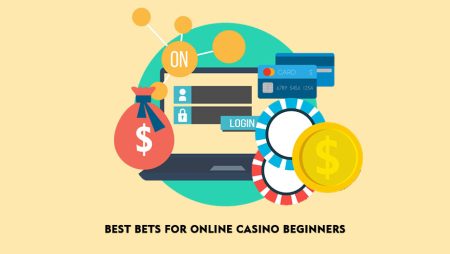 When you first visit an online casino website, you're like a kid in a candy store. You just don't know where to look first and where to start.  Each game is calling you to place a bet and play it. However, many beginners make a lot of mistakes that drag them to losing money instead of winning it. This article is meant to prepare you for first time betting. It won't only tell you about the best games to choose from at the start but also about the best wagers. Just one more step — pick your favorite casino and go ahead!
Best casinos for beginners
A lot of gaming sites offer thousands of games, and slots, in particular. If you want to begin with playing slots, choose your favorite slots casino and sign up. However, if you want to have a broader choice of casino platforms, make sure to visit our casino reviews page. The reviews will help you choose the right online gambling operator that suits your tastes.
In this post, we will focus on easy-to-play casino games that are the best choice for new casino players who have never gambled before. But these games we offer to start with also have a big winning potential, which means you can have huge payouts even from a small bet!
Online slots
When you hear the word "casino", you probably imagine those bright and glamorous slot machines that enrich every land-based casino floor. And this is where we suggest you start. Since slots are the easiest games to play, it won't be difficult to get in on the action. In an online environment, it's even easier. You just place a bet, click on a button, and see if you get paid.
Perhaps, the most difficult choice will be to choose a slot game. Because out of thousands of slots, you need to choose one to play for real money. But of course, you can try as many slot games as you wish.
When playing, you don't have to make any decisions, outside of deciding how much you want to wager on each spin. So determine your starting bet and use the buttons on the game panel to place a wager.
We would not recommend placing big bets at the beginning. Start with small bets, and then, as you feel like it's safe to raise the bet without harming your budget, advance.
Online roulette
If you are a beginner, we recommend playing a roulette table game based on a random number generator (RNG). Unlike a live roulette game, it will allow you to take as much time as you need for betting.
One more piece of advice for beginners is to choose a European-style roulette with a single zero (green slot).
To make betting decisions, all you need is to guess where the spinning ball will land on the roulette wheel. The layout offers you several betting options, including a single number, a color, a column, a row, odd or even, high or low, etc. Take a look at the betting layout and decide where you think the ball will land.
The basic way to wager on roulette is to pick a number (or several numbers) and hope for a win. A single number bet has a great payout that multiplies your bet by more than 30 times. However, this is a risky bet too because out of 36 numbers presented on the wheel, you pick just one or two.
To have better chances of winning roulette, try placing group bets like odd or even, red or black. They have a lower payout rate but are pretty safe to begin with.
Keno
Keno is a classic game of chance. It represents a game grid with 80 numbers (usually). Players are allowed to bet on 1 to 20 random numbers. When the game starts, a keno hopper draws 20 numbered balls one at a time. If any of the drawn balls match the numbers you selected, you win.
The more numbers you choose, the higher your chances to win money. Nevertheless, it's almost impossible to hit all 20 numbers, although the odds of winning 20 out of 20 are usually jackpot millions.
There are two decisions to make when playing keno. The first is how many numbers to pick. And the second is how much to wager. The good thing about keno is that you can have a great payout by placing just $1 on 10 numbers.
3 card poker
3 Card Poker is a video game that you can find at almost every online casino. It's easy to learn to play in spite of the fact that it's a poker game that usually requires much skill.
If you feel more comfortable with cards than with slot machines, we suggest you start with 3 Card Poker because it has only three cards in play.
However, we recommend trying this game for free before wagering real money. And as soon as you get a hang of how the game works, you can switch to a real money mode.
3 Card Poker offers many betting options, including side bets that give you even more money if you win.
Other games for beginners
There are many different games for players that gamble for the first time. Some of the easiest are:
Instant win games, including crash games. Make sure to manage your bankroll because these games are very fast.
Bingo. A well-known game that is similar to keno.
Live game shows. These games are based on RNG, which means you don't have to think a lot. Just place your bets according to the rules of a live game show of your choice.
Games like blackjack, baccarat, poker, and live games are more for advanced players with a gambling background. So as soon as you get the gang of online gambling for beginners, try new games for experienced players.
To conclude
As a beginner, you probably worry about real money gambling because it can be risky. However, if you pick the right games, place smart wagers, and use bankroll management fundamentals, you won't have any serious problems with online casinos. Besides, you can always claim casino bonuses, including no deposit free spins, match offers, and cashback to help you get rolling in an online casino environment.
Online casinos that don't require ID also offer a lot of gaming options. Plus, you don't have to provide documents to cash out your winnings.
Rate this post, please:
5
4
3
2
1
FAQ
If you are a new casino player, you can benefit from welcome offers. A welcome bonus is an exclusive offer available only for new players. As a rule, it is valid for 2-4 weeks after you sign up. Usually, casinos offer new players a first deposit match bonus and a set of free spins for featured slots.
If you want to focus on slots, you need to know how to choose the right one out of thousands. The first thing you need to consider is the RTP (Return to Player) percentage. For a good payback, it should range between 95% and 100%. Besides, consider the variance of slots. If you are on a budget, choose low-variance slots. And if you have a lot of money to spend, choose high-variance games. Don't forget to choose a game by its theme just to enjoy it while playing. Find more tips on choosing slot machines in our gambling blog.
Yes, you can. Of course, you can test all casino games (except for live games) for free. All slot machines and RNG-based games are available in demo and real money mode. So practice games for free first, and then switch to the real money play.
More articles on gambling topic