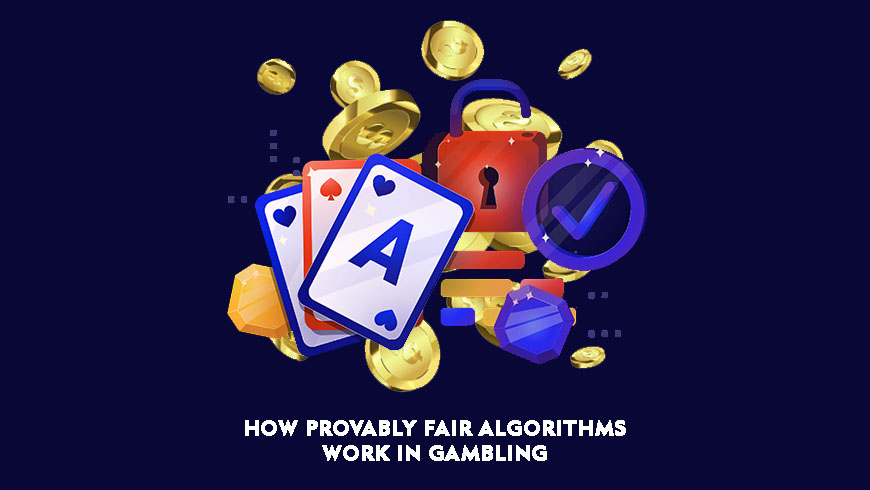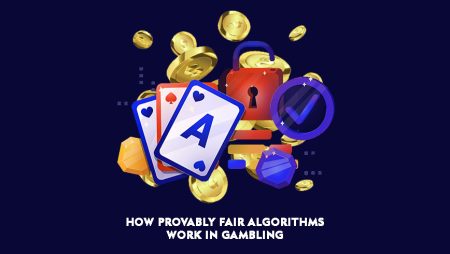 A lot of online casinos nowadays use Provably Fair technology which stands to prove a game result is fair. Obviously, a fair result is everything that a player wants from a casino game. But does anybody know how it works? Have you tried to check the fairness of your results using the Provably Fair algorithms? All these questions and more will be answered in this article. And first, let us give you a list of online casinos that use Provably Fair and let players check a game for fairness at any time.
Some online casino sites offer exclusive games that are designed with a Provably Fair algorithm in mind. It may be tough to understand but we tried to explain in detail what this mechanism is and how it works. Read on to learn more.
What is provable fairness?
Software developers who create games assure players that their games are fair by using a complex PRNG algorithm. Some game providers go further and apply for certification from an independent testing agency, thus showing players that the results of their games are authentic.
However, a player will still doubt because, between him and a gambling game, there is a casino platform. This is where provable fairness addresses. It is designed to compensate for the lack of transparency. Since no one except for the software developers knows how games work, provable fairness is giving this understanding to players.
It's as if you were dining at a restaurant with an open kitchen. You can see how the food is being cooked and served but you can't see the food storage, room of managers, etc.
The same is happening at a Provably Fair online casino. Players can see how their games are generating results but they don't know how the entire platform works. Well, this isn't even necessary since the only thing players want is to be sure of their own game results.
Concepts of Provably Fair games
Provably Fair games use a unique RNG system that provides transparency of each game result, be it a spin or a draw. Here are a few components of this algorithm so that you can understand the process better:
Users and servers. All players are users. And each of them has one part of the seed that comes from the user's computer. Online casinos that host a game are servers for the algorithm of provable fairness.
Seeds. Servers and users generate two separate seeds that are a series of letters and numbers. With the help, the algorithm generates the result of one game/spin/draw. Players can see their own seeds while the seeds of the server are encrypted for the purpose of security. An interesting fact is that you can enter your own seed into the game.
Hash. A player sees a hashed server seed that is created with the help of the hashing process or SHA-256 (Secure Hash Algorithm). It involves encrypting the data to make it impossible to read by hackers.
Nonce. It's an active integer that increases every time a player places a wager. The game's nonce starts at 0 and increases by +1 for each new wager. Nonces prevent requests from being sent twice.
How the mechanism works in games
Now you may wonder why provably fair is transparent if players still don't know the server seed. Let us explain it.
When a user's seed and a server's seed are generated, the system combines them to create a value. It translates into one of the numerous results of a game, which can be symbols on the reels, drawn cards, or roulette numbers.
The hashed seed can be easily checked for fairness via provably fair checkers. You can find them anywhere on the internet. Just run the hashed seed and the user seed through the checker and see what value it generates. It should be the same as the one produced in the game. This is how you know the results are not rigged.
Benefits and drawbacks of Provable Fairness
The work of the algorithm looks secure and perfect for players. But there are some drawbacks to Provable Fairness too.
Benefits:
Players see the work of online real money games from the inside
Provably Fair casinos offer unique games that are not available on traditional gambling sites
RTP of Provably Fair games is usually higher than of traditional RNG-based games
Drawbacks:
The algorithm and the process of verifying the game results can be complex for recreational gamblers
As a rule, available only at crypto casinos
Differences between Provably Fair and RNG-based games
Just like Provably Fair games, traditional gambling games also generate a seed and pass them through a complex mechanism to generate each result of a game.
To achieve randomness, RNG algorithms use entropy values. They use real-world factors such as the system clock or mouse movement to determine how a seed is generated. Each seed can generate multiple results that make any slot or card game unpredictable to players.
The difference between Provably Fair and RNG-based games is transparency. While playing Provably fair games, players can see the results of each placed bet. But when playing standard casino games, players don't know the inner workings because their RNG equations are kept hidden.
To conclude
Hopefully, now you understand the mechanism better. And as you can see, there is almost no difference between traditional and Provably Fair games. Besides, there are some drawbacks to playing at Provably Fair casinos. First of all, it refers to the fact that you have to play at crypto online casinos. If it doesn't bother you, why not try exclusive in-house games, the results of which you can always check online.
Many instant win games such as a crash game Aviator by Spribe are using Provably Fair algorithms. By clicking on a corresponding button, players can learn their own seed, the hashed seed, and their value.
Check out Bitcoin casino no verification to find more online casinos that use Provably Fair algorithms.
Rate this post, please:
5
4
3
2
1
FAQ
It is hardly possible due to encryption capabilities employed in games and their algorithms. Besides, online casinos employ various security measures to prevent illegal access to algorithms and other parts of gambling platforms.
You can find Provably fair games at bitcoin online casinos. Platforms that accept cryptocurrencies offer such games because of the similar concept of transparency. It works like blockchain technology.
The difference between them is the transparency of results. But both provably fair and RNG-based games offer a great gaming experience. Their visuals and gameplay are both fine. So players can equally enjoy both types of games.
More articles on gambling topic