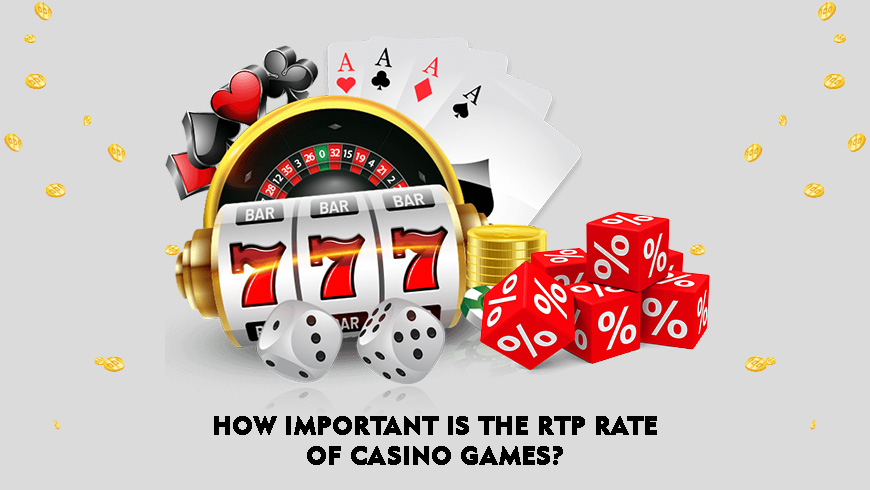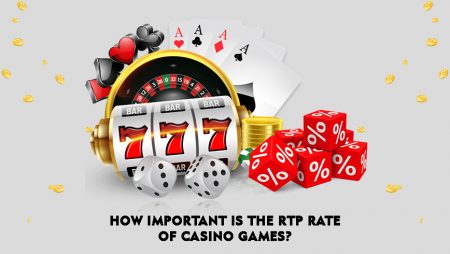 A lot of players know about return to player (RTP) percentage. Most of them believe that the RTP rate can determine the probability of a win. Others don't really want to count wins and losses, they'd rather let luck shape their future. Nevertheless, the question "is RTP really that important?" is still open. In this post, we will try to explain the nature of RTP rate, how it works, and how it influences the result of the gaming session.
Online Casinos to Play At
There are many gambling platforms where you can find games of different RTPs. As a rule, online casinos should inform players about all games and their RTP rates. So you can look for a list of the games' RTP on a casino website of your choice. Besides, you have the right to ask customer service managers about the payouts of games.
What is Return to Player?
Simply put, return to player (RTP) is the percentage of money paid back to the player through the winnings.
If you know what "house edge" means, then the RTP would be the opposite amount. So for example, if the casino's advantage (house edge) from a game is 5%, then the RTP rate of that game is 95%. Only after you've made thousands of bets of $1, a player will get back $0.95 from each wager, leaving the $0.05 as the profit for the online casino.
However, if it was that simple, it wouldn't be interesting to play. This is why there is another term — volatility. Due to high or low volatility, players receive big or small payouts from a spin/hand.
Using the RTP rate and the volatility level, professional gamblers can make up a winning strategy. Though strategies don't really work on slot machines.
How RTP Works
First of all, we should say that the RTP rate, as well as volatility and other stuff, is programmed by the software developers of games. They adhere to the fairness and randomness rules given by gaming authorities. Only after evaluating every single game combination, they form complex mathematical equations.
In the process, game developers employ all the symbols, low- and high-paying, bonus rounds and jackpots, in a game's payout. They must go through all of the combinations in the base game and in the bonus game. And the final sum of all these payouts is the RTP of a game.
In addition to this, software providers work on the RNG (random number generator) technology as it produces a luck-based winning potential. This is why RNG-based games such as slots, lotteries, and table games, are not prone to strategies and manipulations by players or online casinos.
Why RTP Rate Matters
You may not consider RTP rate as something really significant for a win. But there are still a few aspects that prove the importance of the RTP rate:
It indicates the profit. Before playing a game, players can briefly assess the profits of playing that game by looking at the RTP rate. Online casinos, as well, need to know the RTP to set the profit margin. As they offer players to use bonuses and win huge jackpots, they just have to keep the balance between games. Accordingly, progressive jackpot games tend to have low RTP, while regular casino games that don't participate in any promotions have high RTP.
It helps determine the scalability of randomized games. Online casino games that are based on the RNG system do not let anyone or anything regulate the result. This is why the RTP rate tells about the scalability of casino games online for long-term gamblers.
It indicates the payout percentage. Long-term players understand how much they can expect to win over a period.
It gives clarity about bet values. Playing low-RTP games, players can place smaller bets and make the gaming session longer, while high RTP-games are good for high-rollers.
It helps make a choice of a game. Players tend to choose high-RTP games as they perform better than games with an RTP of 90% and lower. Though, low-RTP games usually have interesting special features like progressive jackpots.
Honestly, it depends on a player's goals. If you want to make a profit from games, it's better to search for high-RTP games. But if your dream is to win a jackpot, then you should consider low-RTP games with a progressive jackpot feature.
How to Calculate Winnings
Recently, online casino players have become more conscious about game mechanics such as the RTP rate, volatility, bonus features, and so on.
According to professional players and gaming experts, the best RTP rate is 95% and higher. Theoretically, it means that on every $100 wagered, a player should get back $95. This can be achieved in the long run.
A single casino game, especially a slot, may have multiple RTP rates. Often, you can find a slot machine that pays 97% in the base game and 95% in the bonus round, for example. Sometimes, RTP rates within a single game are different according to the volatility level. For example, a slot may offer three levels of volatility, low, medium, and high. If you turn on low volatility, the percentage can grow higher, and when you pick a high volatility, then the RTP may be lower.
So when you calculate your approximate payback, keep that in mind.
Since games allow us to multiply our wagers by hundreds and thousands of times, there is an element of randomness that makes it possible.
Every game has its own RTP. Typically, high-RTP games are card games, both live and RNG-based. Online slots, lotteries, scratch cards, live game shows, bingo, keno, and other games usually have either medium or low RTP. Though, there are slot machines that pay back from 95% to 99%.
Check out playtech best slots to find the top paying casino games.
When players choose games and try to determine if it's worth playing this or that game, they shouldn't rely only on the RTP percentage. It's also recommended to check the game's volatility and hit frequency. You can learn more about these features in our gambling blog.
In Conclusion
RTP percentage is a pretty interesting thing that helps us evaluate and choose between games. However, it only works for long-term sessions. If you choose a high-RTP game and play it for 5 minutes, it won't give you anything much unless you get lucky and hit a huge win.
Rate this post, please:
5
4
3
2
1
FAQ
If you want to calculate your potential payout in the long term, you need to know the RTP. You can easily find it in the game rules. Just open the game and head to the rules. Or you can also find a game review and read the RTP percentage there.
There are thousands of online games. They all have different RTP rates, from low to high. But if you want to have a 99% of payback, consider playing card games. Poker, blackjack, and baccarat pay well, especially if you know how to play and use a strategy.
As a rule, online casinos must give the list of RTP rates on their websites. But sometimes it is difficult to find. You can as customer support about it, if you want to know which games have the highest and the lowest RTP rates.
More articles on gambling topic