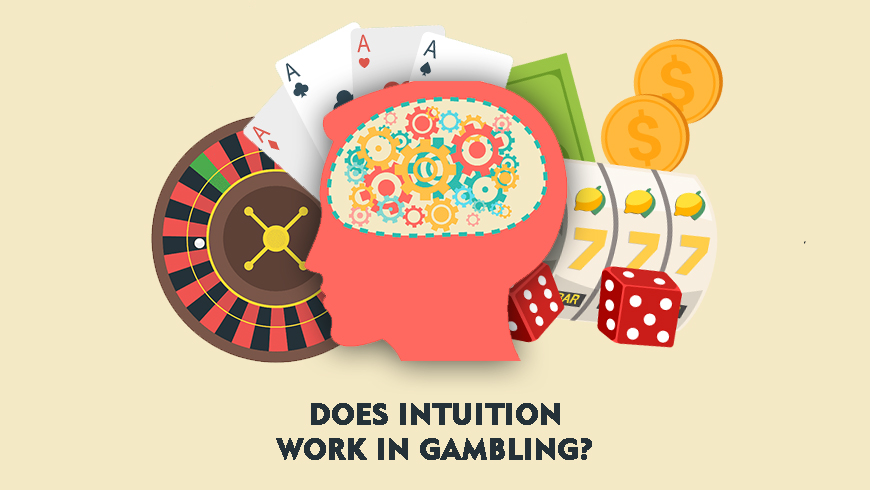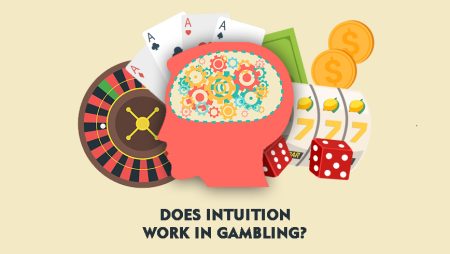 We all have that gut feeling that tells us what to do in a certain situation, in which we don't know the consequences. Casino games are direct "triggers" of that sixth sense. Many players make gambling decisions because it just feels right. But sometimes, players make big mistakes by relying on their hunches to win. So what is intuition, and does it really work for gamblers? Or you'd better throw it out of your gambling style?
Whichever approach you decide to take up in your gambling, make sure to play at reliable online casinos only. Our casino reviews will help you choose the highest-paying online casino site that will give you the most enjoyable gambling experience.
What is intuition?
Every one of us experiences intuition every day. For example, you may have a bad hunch about walking on a dark avenue. Or you may have a good feeling about a person who has sat next to you in a cinema hall.
These gut feelings are developed through information and experience stored in your subconscious. Sometimes these sudden thoughts create rational judgments about situations and people. For instance, you cannot use math or any other science to tell whether to trust a stranger.
Your inner voice helps you make decisions such as choosing a reliable company or avoiding dangerous places. Of course, intuition may not be right in every case. But it's good for making judgments when you don't have enough information.
In most daily situations, you don't even know you're using intuition. But whatever behavioral reactions you have for no reason are just what gut feeling tells you to do.
How casino players use intuition
When playing casino games, it's impossible not to use a gut feeling. Many players use their hunches in specific gambling games.
For example, a roulette player may suddenly double his bet on black. However, in reality, he is risking even more money by changing the house edge.
Another example of a craps player who may have the feeling to change his pass line bet to don't pass line. In this case, he is reducing the house edge by 0.05%. But this is done under a subconscious feeling rather than by a strategic pattern.
Many blackjack and poker players use their intuition quite often. For example, if you're playing blackjack, you might feel the dealer's cards are losing so you make a decision to stand. Poker players may bluff on others just because they feel it right.
Intuitive gambling may be exciting and all. But this approach will not lead to more profits. Since casino games are all about math and random numbers, there is no place for a mysterious feeling.
Why intuition doesn't work every time
As we said before, intuition can help us make the right decision, especially when it comes to everyday life cases. But the problem is that many people trust their intuition and follow their gut feeling in gambling too.
The thing is that all casino games have been designed by mathematicians and skilled IT specialists. It means that the correct plays are defined before you use your intuition.
Let us give an example of a blackjack game. Suppose, you score 12 and the dealer's face-up card is 5. The correct defined play is to stand. But you may decide to hit just because your inner voice told you. Of course, your intuition may work this time and you will still win the hand. But such an instance only reinforces the belief that your intuition is the only right way to win.
Just try to understand that your gut feelings will never be as profitable as a basic blackjack strategy. You may even do research and compare intuitive gambling with strategic gambling. Play 100 rounds by using your intuition and 100 rounds by using a strategy and see the results.
All in all, if you want to earn money on casino games, you need to base your decisions on math. Remember that all the biggest casino winners don't use their intuition. They look at games from a mathematical perspective and use this information to their advantage.
How to stop using your gut when gambling
Your intuition is the greatest decision-maker everywhere but gambling. As you can see, your inner voice will never overcome a mathematical strategy. So the best way to become a better gambler is to stop using your gut. Here are a few tips to do that:
Learn to use strategies. Regardless of what type of game you are playing, there are a couple or more strategies that will help you boost your chances. Practice as many strategies as you can and find one that works for you. Learn from the best by reading blogs of professional players or watching casino game streams on Twitch.
Use mathematical thinking. The chances of winning significantly improve when you begin to play the percentages. Don't choose bets blindly. Instead, place bets that have the lowest house advantage.
Realize that gambling works in the long term. You may just start a baccarat session and lose ten consecutive banker bets. It will make you think that the player wager is better. But you should never let short-term outcomes veer you off the path. It's still more profitable to make the best-known bets and decisions because they will work for you in the long run.
Play luck-based games. If you can't help listening to your inner voice when gambling, change your choice of games. Try to choose luck-based games instead of skill-based ones. Such types of games as slots, roulette, keno, and lotteries are good examples of games of chance. By playing them, you may use your gut feeling but it will not hurt your odds.
In Conclusion
Intuition is good everywhere but gambling. When you are playing games for real money, you'd better rely on your math skills and strategy. If you want to win and earn money, do not let a sudden unexplainable feeling guide your gameplay.
Intuitive gambling makes the process more fun and exciting when you don't have to carefully think about the next decision. So if you're just playing for fun, do whatever you want or simply play games of chance that don't affect your chances of winning.
But if you are focused on winning, use the best approach that involves studying strategies and using math. And don't forget that gambling works in the long term. So you will eventually make a profit by doing the right thing even though you are losing at the moment.
Rate this post, please:
5
4
3
2
1
FAQ
When you are searching for a game that will make you a millionaire overnight, you need to choose it by its characteristics. Unfortunately, the gut feeling won't help you choose a game that will hit once you open it. Instead, compare and analyze games depending on their RTP rates, winning potential, and volatility.
There are no winning or losing strategies. These mathematical patterns only tell you the right decisions that, in the long run, will make you earn money. To understand if your strategy works in a given game, you need to practice it many times. Mind that you might need to use different betting strategies on different gambling games.
When it comes to gambling, your inner voice may tell you the right or wrong decisions. If this decision is right, you win. But it's only because you've guessed the next card or hand. It cannot work every time. However, what works is a strategy. This is why you should not rely on your intuition.
More articles on gambling topic