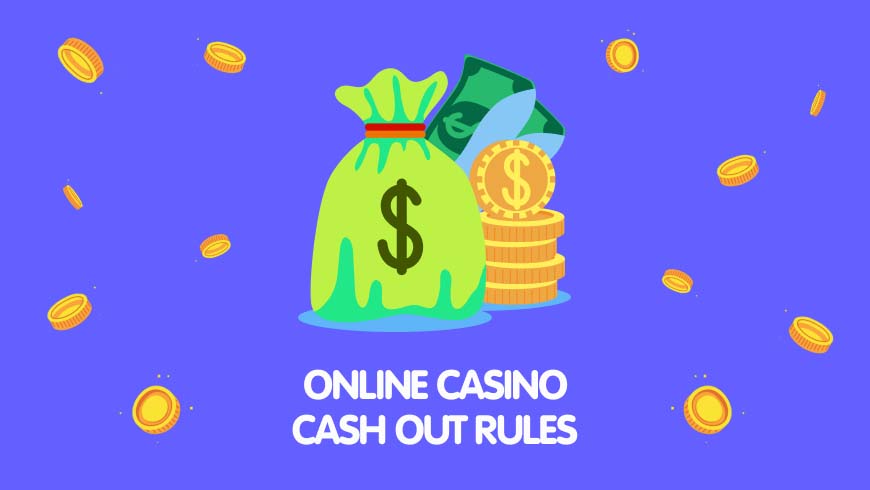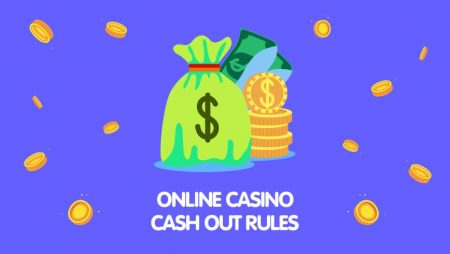 Even though cashing out should be the most exciting thing at online casinos, many players don't really know what to do with it. Moreover, casino first-timers often don't understand why they fail to cash out from online casinos. All difficulties with withdrawals are due to the lack of knowledge of casino cash-out rules. in this post, we will give you the full information about the withdrawal process. But first, check out the following online casinos with clear cash-out rules and fast payouts.
Top Cash Out Online Casinos
If you want to cash out real money easily and quickly, you need to play at reliable online casinos. Gambling websites that we recommend on CasinoBest.ca are licensed and safe places to play games. To learn more details about each online casino, click on its name and read the full review.
How to Cash Out Right
Cash-out rules at most online casinos state the following:
You can cash out when the amount of money is above or equal to the minimum withdrawal limit.
You can't cash out more than the daily/weekly/monthly maximum withdrawal limit.
Cash-out is possible only if your bonus money is converted into cash (you completed the wagering requirements).
Your casino account should be verified.
You can only use the withdrawal options available on the website.
Bear them in mind before making any payout. And follow the simple steps below to cash out from an online casino. Also, keep in mind that every online casino has its own cash-out process. But in most cases, it is identical:
Log in to your casino account and visit the cashier page.
Select your payment option. (Refer to our withdrawal methods guide below to choose the best option)
Enter the amount of money for cash-out.
Fill in the other necessary information if requested.
Confirm the cash-out and wait for your money.
At first glance, the process of withdrawal seems very easy. So it is unless you violate the rules. Because players often make withdrawal mistakes, they prevent easy withdrawals. Read on to learn about cash-out rules.
Choosing Payment Option
Top online casinos offer a big array of payment methods from credit cards to crypto wallets. As soon as you joined a casino site, you should decide which payment option you will use for your cash-out. It is a withdrawal method that makes half of the cash-out rules and potential problems. We also advise you to check with customer support what exactly you will need to provide in order to withdraw via your chosen payment option.
In the following paragraphs, we will give you just common information about the most popular withdrawal options. Mind that various online casinos can have their own rules for each method.
Bank Cards
If you decide to make a withdrawal via your credit or debit card (MasterCard or Visa), first, make sure that your bank accepts transactions from casinos.
Cashing out on a bank card is easy and cost-effective. Usually, online casinos don't charge you for these transactions. But your withdrawal will take around 2-5 banking days.
E-wallets
E-wallets are considered the fastest banking option for withdrawals. Such companies as Skrill, PayPal, Neteller, InstaDebit, ecoPayz, Trustly, and etc. will process your payouts faster than banking cards. But the fee per transaction will be around $2 or more, depending on the size of the transaction.
Crypto Wallets
Cryptocurrency methods have become more and more popular among casino players. They allow easy payouts without verification. Besides, the withdrawal times and fees are very low. So, if you hold some cryptocurrency coins, you can use them for casino games and maximize their number.
Bank Transfer
Some people choose bank transfers such as Echeck, Interac, iDebit, or Wire Transfer. They are the slowest online withdrawal options. However, Interac and iDebit are faster than their counterparts that process payouts for about 5-7 days.
Cheques
Probably, in the modern world, there aren't too many people that use this method of payout. By choosing a cheque method, you accept to wait for your money for a few weeks, The delivery man will come and give you the winnings in cash. And maybe you will need to pay some money for delivery in this case.
Tips for Easy Casino Cash-Out
Read terms and conditions related to payouts. Canadian online casinos like to notify players via terms and conditions about important information. But when the players tick the "I've read" box without actually reading the terms, the advantage is on the casino's side. For example, the terms can state that cash-out is possible only via the payment method a player used for deposit unless it is a deposit-only method. It means that you will not be able to choose a different payment option when you make a cash-out request.
Contact customer support. It is a good tip in all troublesome cases with casinos. But when you want to change a withdrawal option, it's best to notify your customer support manager about it. It will save you a lot of time and nerves.
Verify your account in advance. Almost all online casinos will require you to verify your account before the withdrawal. Verification takes about a couple of days, too. Plus, the withdrawal waiting time; and in total, you will wait for at least three days until your money appears on your account. That is why we recommend verifying your account with the documents as soon as you signed up at the casino. If you don't want to send any documents to your online casino, we recommend that you join an online casino without verification.
Make sure you've complied with the bonus rules. If you use any bonus money or free spins, you need to comply with all the conditions they state in the bonus T&Cs. It is important to complete the wagering requirements. Besides, you should have made bets between the minimum and maximum bet limits in qualifying games only.
Cash Out Right
Now that you know the most important rules of online casino cash-out, you should be careful with every step you make. First of all, remember that different payment options can influence the withdrawal speed. However, it isn't the only thing to bear in mind. The recommended tips will serve you a good basement of easy cash-outs.
Rate this post, please:
5
4
3
2
1
FAQ
Every online casino has its own minimum limit for the cash-out transactions that you can process per day, week, or month. This requirement states that you can cash out not less than a certain amount of money over a definite period. If you want to be able to cash out bigger money, you need to contact customer support. They might ask you to join their VIP club for high-rollers that have advanced conditions.
In fact, online casinos don't really like this. They would consider it as a fraudulent activity if you change cash-out methods too often. However, if you need to change a payment method, you should notify the customer support team about it. It's best to do it via e-mail messages. Remember that you might need to provide your documents for verification again if you use a different withdrawal method.
If your online casino resists payout and you know that it's not your fault, you need to contact the gambling authority that licensed that casino. Find the casino's license number and date, the licensee, and google their website. Find the inquiry forms or e-mail address. However, you should prepare all the evidence of your innocence such as screenshots, email or chat messages, and so on.
More articles on gambling topic