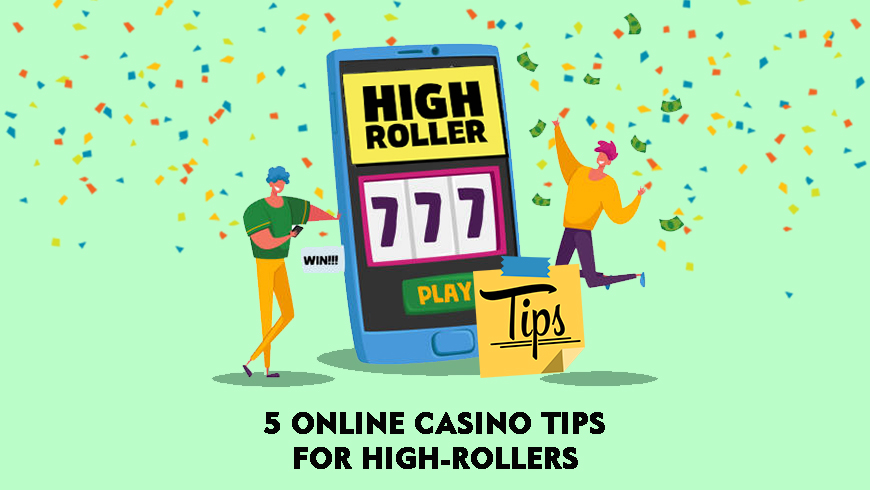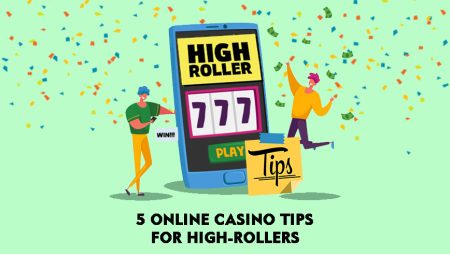 People who have a lot of funds know the value of money. And, they find it entertaining to wager several thousand at online casinos. But although it seems that high-rollers are doing nicely all the time, they also can make mistakes. Some decisions can lead them to big losses. However, there is a smarter way to use the big money at online casinos. Check out the tips which you, as a high-risk player, can use at the best high-roller online casinos in Canada:
Lots of online casinos in Canada offer special conditions for high-rollers. They are eligible for increased withdrawal limits, faster payouts, exclusive tournaments, and rewards. In other words, high-rollers can really have a fun time at a casino. Hence, casino operators use many methods to attract and keep players who bring money to the casino.
If you are looking for a casino website that will suit your risky gambling style, consider the operators we mentioned in the list. They have special offers for high-rollers.
Watch out for your bankroll
When you have a lot of money, you can easily go beyond your gambling bankroll. Although it seems pretty normal for a wealthy person just because he can afford it, when it comes to online casinos, players need to keep track of time and money.
Consider it as your business, in which you count every cent that goes to income and expense. Certainly, you follow some business financial strategy. Do the same for your gambling habit.
Keep track of how much you lose and win during one session, regardless of what your gambling goal is:
If you play casino games just for fun and you don't mind losing some money, set a limit of how much you can afford to lose. And, leave a casino site when this limit is reached. Otherwise, you risk losing more of your funds.
If gambling games are your passion and you aim to win as much as possible or you just like the competitive spirit you feel during a poker game, for example, then you also should watch out for your losses. And, if you still got no wins when your limits are reached, then maybe it's not your day. Quit for now, and come back another time.
Place big wagers rationally
Surely, when your budget is unlimited, you want to gamble to the fullest. But you should never downplay the risks of going bankrupt overnight. This is why you need to gamble responsibly and rationally.
Choose casino games according to their house edge and other characteristics. It's not recommended to pick a slot or a bingo game with 80% or even 90% return to player (RTP). Instead, look for games that offer a higher payback.
Start playing with smaller wagers just to see how the game's going and if the luck is on your side. Don't rush in with hundreds at stake at the very beginning. Always remember about your bankroll and how easily it can disappear due to irrational betting.
Learn to play games
The smartest way to play casino games is to learn and practice playing them. Most players, if they have enough money, gamble real money on the first game they open. Some players don't even know the rules. They just do what the game says to do.
Of course, you can do the same. But if you want to play games and really enjoy the process, learning the rules is the key. Especially if you prefer to play table games such as poker, roulette, and blackjack.
Besides, most table games are better played with strategies, which you also need to integrate into your play.
Sign in for the VIP casino club
High-rollers are eligible for all VIP perks, be it just some bonus reward or your personal manager. If you join an exclusive VIP club, you will most probably receive the following benefits:
Bonus money and free spins as level-up rewards
Personal support manager 24/7 available via live chat, phone, and various messengers
Increased cashback
Increased withdrawal limits
Prioritized withdrawals
Bigger max deposit limits
Access to exclusive tournaments and promotions
Reduced wagering requirements
Invitations to public events such as concerts and sporting events
Physical gifts such as gadgets, jewelry, etc
Exclusive vacations
Some online casinos have really awesome VIP clubs that have all of these. However, some gambling websites offer only exclusive VIP rewards and a personal manager. But it's up to you to choose between online casinos and their high-roller programs.
Nevertheless, joining a VIP club can be a great decision. Once you are a prioritized player, you can ask for anything, be it a faster cash-out or reduced wagering requirements.
Consider such reward programs as Betway Plus, Bodog Rewards, 888 Casino VIP Club, the VIP club of Casino.com, and others.
Use high-roller bonuses
Some online casinos offer special welcome packages and reload bonuses for high-risk players. Usually, these bonuses include a deposit match of up to a significant sum of money.
But even though there's no special high-roller offer, you can still claim the biggest bonus. It will make your gambling session longer thanks to the bonus money. Thus, you can significantly enlarge your bankroll amount and enjoy the games a little bit longer.
Moreover, a bonus may increase your chances to win more money. But make sure to place bets within the maximum betting limits. And always check the wagering requirement before you use the bonus. Sometimes, wagering requirements are not good even for high-rollers.
Have fun to the fullest!
The more money you have, the more you can win, and the longer you can play. However, don't forget about the responsibility. So take all these tips under consideration and use them to your advantage.
Besides, don't forget about the obvious things like drinking alcohol while gambling and chasing losses. These can also lead you to bigger losses.
Read our gambling blog to find more gambling tips that will help you get the best from online casinos.
Rate this post, please:
5
4
3
2
1
FAQ
The conditions of entering a VIP club differ from casino to casino. Some online casinos get you enrolled into the program as soon as you make a deposit. Other casino operators send you an invitation to the club after checking on you for a while. However, there are sites such as Gioo Casino, that allow you to join the club instantly. You just need to make a deposit of a certain sum of money and contact a support manager. If you are choosing an online casino according to its VIP club, make sure to learn the details first.
It's up to you to decide which game to play. Big wagers are good for any gambling game. Usually, high-rollers prefer table games such as poker and roulette. But if you are a slots fan, choose a slot game. But make sure that it has a nice payback percentage.
There is a broad range of online casino games that accept big wagers. Most of them are in the section of table games though. Such gaming options as blackjack and poker accept the biggest bets possible. But some slot machines also have bets that range between $0.01 and $10,000 and even bigger. You just need to do research in the lobby of your casino.
More articles on gambling topic