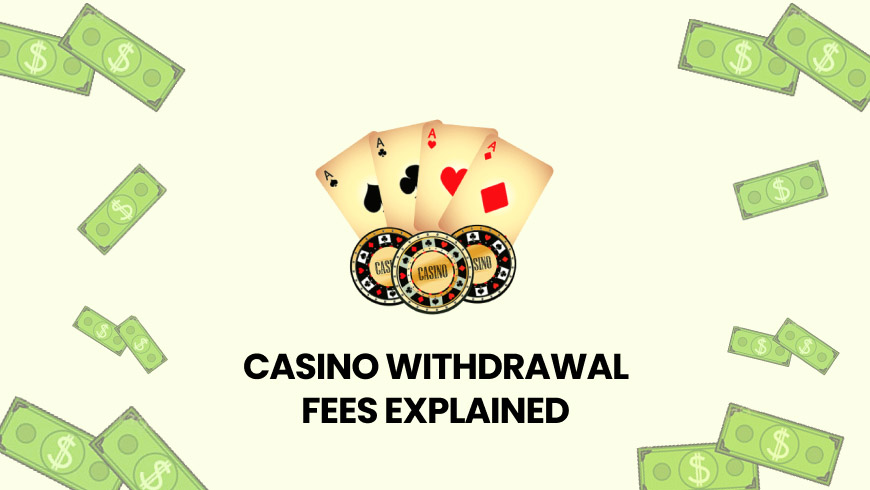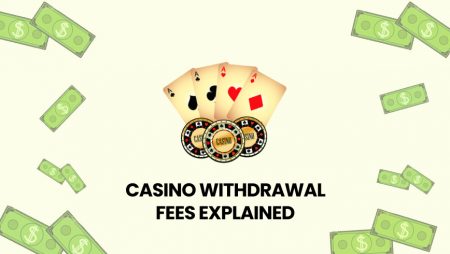 Every second player has to deal with withdrawal fees no matter how big is the size of the payout. A fee is a commission that players are supposed to pay when they request a withdrawal. Running ahead, we must say that not all online casinos have such a withdrawal policy in place. But there's a high chance that you will come across a gambling operator that charges payout fees. If you want to avoid huge fees, you need to know a lot about them, including why fees even exist and how online casinos implement them.
Little-to-No Withdrawal Fee Online Casinos
There is a number of gambling platforms that charge little or no withdrawal fees. In fact, you can easily find out if a casino has withdrawal fees and how big they are for a particular payment method. You can either check out the banking page or contact customer support.
How Online Casino Payments Work
It's sort of a disadvantage of online casinos compared to land-based venues, where you could just walk up to the cashier and buy casino chips. In online casinos, you have to use an intermediary service for any kind of payment.
A payment provider is a financial organization that offers online payment services to its customers. You all probably know some of the most popular payment operators such as Visa, MasterCard, Interac, Ecopayz, Skrill, Neteller, InstaDebit, and etc.
There are numerous organizations that want you to become their regular customer. And in order to use their services, you need to register an account. Once you do this, you can send a receive money using your new account.
Financial organizations are commercial. They've come here to make money. This is why they charge fees for processing each transaction.
What Affects the Size of Fees
Usually, fees are set between 2% and 10%. The size of the fee in a particular case may depend on certain things:
Specific rates of a particular payment service. For instance, a bank card with a Visa system may charge 2%, while Neteller is charging an 8% fee.
Business sector. For example, your payment provider may charge an online store 2% per transaction, but the fee for online casino payments will be about 5%.
Particular gambling operators. For example, your payment system charges a 3% fee in your first casino, but in the second casino, you need to pay a 5% fee for the same transaction.
In general, processing fees for online casinos will be much higher than for online stores. Why so? Find out below.
Why Fees Are Higher to Online Casinos
Ok, it is pretty normal that payment systems charge fees. But why are they so huge in the online gambling industry? There are two main reasons for that:
Let's suppose someone has stolen your casino account credentials and tried to take advantage of you. Once you find out about it, you request to reverse the transaction via your payment system. In fact, it is possible if made at the right time. Nevertheless, the money is already gone, which is why the payment provider has to pay from its own pocket. Therefore, players have to pay huge fees to cover up potential losses of the payment system.
Anti-money laundering policy. It is a fact that anyone can easily launder money through online casinos. For example, you can deposit "dirty" money, wager it, and then cash it out as "clean". If the government identifies a criminal activity that took place at the casino, a payment system using which the payment was made will have to pay huge penalties. It doesn't happen frequently, but due to this problem, online casino payments are considered riskier. So fees are higher.
In other words, players have to pay processing fees just because of the potential criminal activity. Even if you aren't planning to do so, your payment provider needs to ensure its own safety.
How Fees Are Charged
Usually, payment providers set certain percentage rates. Therefore, no matter the size of the transaction, the rate remains the same.
Some operators set fixed fees for all transactions. So it doesn't matter whether you process $100 or $1,000, the fee is the same.
There are also percentage-based fees with a fixed minimum. For instance, you might have to pay a 2% fee, but the final size of the commission must be at least $3.
Some fees are based on percentage rate but they also have a fixed maximum. In other words, you might need to pay a 5% commission, but the final sum of the fee cannot be more than $20.
Who Pays Processing Fees
Leaping ahead, if you gamble online, eventually you pay for everything. However, even though a casino says "0 fees", it doesn't mean yet that there aren't any fees. Here's how it works:
An online casino may pay the fee on its own. As a service provider, online casino prefers not to bother players with the fees and say that no fees are incurred. In this case, players have no idea that when they deposit $100, the casino actually receives $95 and pays $5 as a fee. And when you withdraw $100, the casino actually processes $105, giving $5 to the payment service. This is why online casinos don't like it when a player withdraws money today and deposits it back on the following day. As a result, casinos set a pending period for all payout transactions.
Because gambling operators don't want to deal with double charging, they leave fees for the players. However, this approach can be rarely found because players get angry and stop using the site.
In some cases, both participants of the payment have to pay a share of the commission. Therefore, a player pays a half and the casino pays the other half of the fee. As a result, both of them aren't satisfied.
In Conclusion
As we mentioned earlier, players pay for everything. So there is no way to avoid fees. Even if your casino site doesn't officially charge withdrawal commissions, the fee is still there. The thing is how the casino eventually implements it. For example, you might find less generous bonuses or high wagering requirements.
Anyway, we advise you to check out the withdrawal policy of your casino. No matter who pays the fee, the size of the commission ranges from casino to casino. It can be 2% on one gambling site and 10% on the other. And this is already a huge difference and a reason to look for low-fee online casinos.
Check out our article about the best online casino easy withdrawal.
Rate this post, please:
5
4
3
2
1
FAQ
If you are using an e-wallet or bank transfer, you will probably have to pay a fee for transactions between your payment service and your bank account. In most cases, you need money on your bank card, not on your e-wallet account. Therefore, you will need to transfer money to your bank. It will also take some time and money.
Hardly. Maybe if you are a VIP player and make large deposits every week, your casino will pay the fee on its own just to set you free of this burden. However, as we mentioned in the post, the casino will make you compensate for the fee in a hidden way such as meeting higher wagering requirements.
The information about payments and fees is publicly open on legit casino sites. You can find it on the banking page or in the terms and conditions. Besides, you can always contact the support team and ask about withdrawal fees for your particular payment service.
More articles on gambling topic