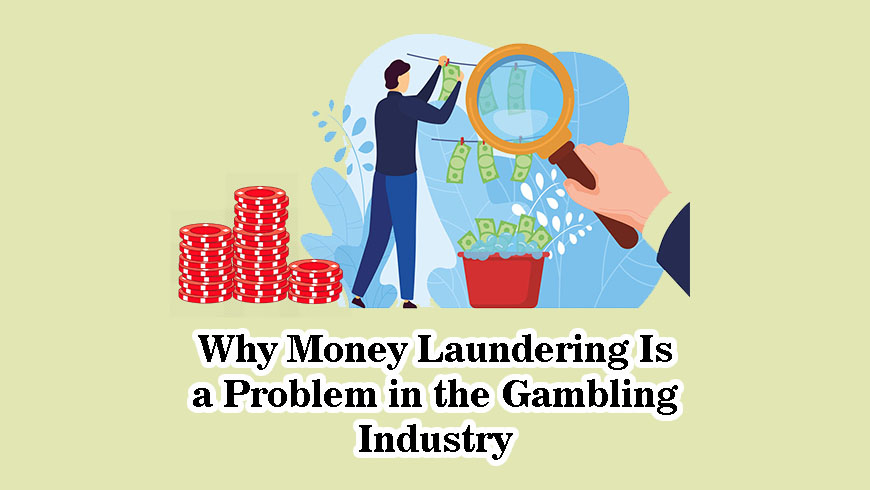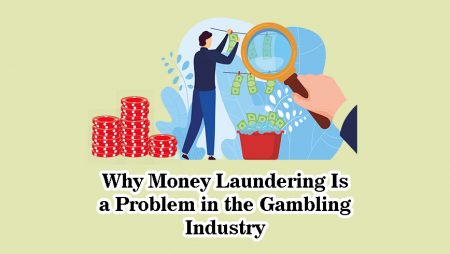 If you read casino terms carefully, you probably know that any suspicious activity on your casino account can be deemed as an attempt at money laundering. Of course, you might not intend to make any financial operations of this kind. But still, you should be careful with deposits and withdrawals. Money laundering is a big issue in the gambling industry. And there are reasons why casinos monitor suspicious operations so thoroughly. In this post, you will find out why you'd better stay low key.
Safe Online Casinos
In fact, all certified online casinos keep an eye on suspicious players. They are also safe and secure when it comes to the private information of users and their banking details. Some gambling platforms also allow players to protect their accounts additionally. For example, users can set a 2-factor authentication, change passwords, and etc. So make sure to join the safest online casino in Canada.
What is Money Laundering?
Simply put, laundering is washing clean something dirty, in the case of money laundering, it's making dirty money clean. Say, if a person was to obtain dirty money, he would make it look like it was earned legally in order to purge himself of suspicion. So money laundering is making dirty money look legal.
Criminals clean their money through financial transactions, investments, and other possible methods that help hide the original source of the dirty funds. As a result, they can use this money without raising any suspicion.
It is believed that this term came from the mobster Al Capone. He liked to hide his illegal profits as legal income in numerous laundromats that he owned. Today, this term is used to describe different methods of deceiving the law about how money was obtained.
How Money Laundering Works
Nowadays, criminals think of many different ways to launder money. Nevertheless, there are three basic steps to this practice: placement, layering, and integration. So here's how it works:
Placement. When criminals get dirty money, they have to place it into some financial system, which is the first step of the operation. So they can deposit funds into a bank account of a registered business or of a middleman. In fact, this is where most launderers get caught because putting huge amounts into bank accounts out of nowhere is pretty suspicious.
Layering. If the first step is successful, the next one is layering. Criminals need to disguise the money among financial transactions. So they just create layers of operations making it difficult to trace the original source. These operations may be of any kind from sending funds to different banks, names, and countries to buying expensive assets.
Integration. Finally, the launderer can take the clean money through integration into some legit financial system. He can transfer the money through a bank to a newly created business or send it in the form of a salary.
Now you know how it works. And probably you've already understood how money laundering is connected with the gambling industry.
Money Laundering Through Casinos
Casino venues have always attracted money launderers. This is one of the easiest ways to make money clean. Casinos "produce" clean cash.
In real gambling establishments, dirty money can be exchanged for casino chips. A launderer can play games for a while and cash out. No one will ever know that the money brought is dirty.
Money laundering can also be done through betting terminals with fixed odds. Users can play, lose, and win. Hence this is proof of the "winnings".
When online casinos appeared, launderers could do their job even easier. Thanks to the large amounts of cash that internet betting sites receive and send every day, the dirty money can be easily hidden.
They just make large deposits, play for a while making insignificant bets just to look like a real player, and then empty the entire casino account.
If the criminal breaks his money into small amounts, he will probably not be detected at all. He can make multiple accounts and make small deposits that will never attract attention.
Many online casinos allow players to deposit and withdraw big amounts of money. Besides, every day, the gambling industry sees dozens of unlicensed sites. Nevertheless, law enforcement agencies are trained to determine money laundering activities through gambling operators.
Regardless, the global gambling market grows. In 2023, it is expected to be worth about $93 billion. This is why criminals will keep trying to complete their missions at money laundering through online casinos. But legit casino operators will also protect customers and the gambling industry from crime.
Crypto Laundering
The digital age in which we all live has made it even easier and faster to move money. And of course, it made a huge impact on crypto laundering too. Due to the anonymity provided by blockchain technology, criminals can easily launder money through cryptocurrencies.
It's physically hard to trace the original source of the transaction. Cryptocurrencies continue to grow, and so do crypto gambling platforms. We're only left to predict how many "dirty" transactions will be made in 2022 via these sources.
At the Bottomline
Now you know why money laundering is so bad and why online casinos are trying to prevent it. If you don't want to be accused of suspicious activity, make sure to play safely. Do not deposit too much and never make a withdrawal without having played. In fact, many casinos require to wager the deposit amount once or 3 times before players can cash out without extra fees. This is one of the measures against money laundering.
All in all, if you visit online casinos, just enjoy your play and spend the time safely. The information in this post does not amount to legal advice. Our blog seeks to educate players on money laundering issues in order to prevent this activity.
Rate this post, please:
5
4
3
2
1
FAQ
You can read about the anti-money laundering policy of your casino in terms and conditions. All licensed casinos mention their anti-money laundering measures in a separate section. In general, operators teach their employees how to detect suspicious activity. Besides, they regularly make security checks of all accounts.
We hope so. If you doubt, you can always check the casino for the availability of licenses and certificates. Certificates such as TSL and SSL ensure the security of your banking details and personal information. Besides, you can read the terms and conditions to find out how the casino provides safety for players.
It depends on your casino. In terms and conditions, you can find all minimum and maximum amounts of money. In most cases, players can deposit from $20 to $15,000. And withdrawals are usually limited to $5,000 a week. If you want to have the opportunity to cash out more than $5,000 a week, you can contact customer support. VIP players usually have more privileges when it comes to withdrawals.
More articles on gambling topic