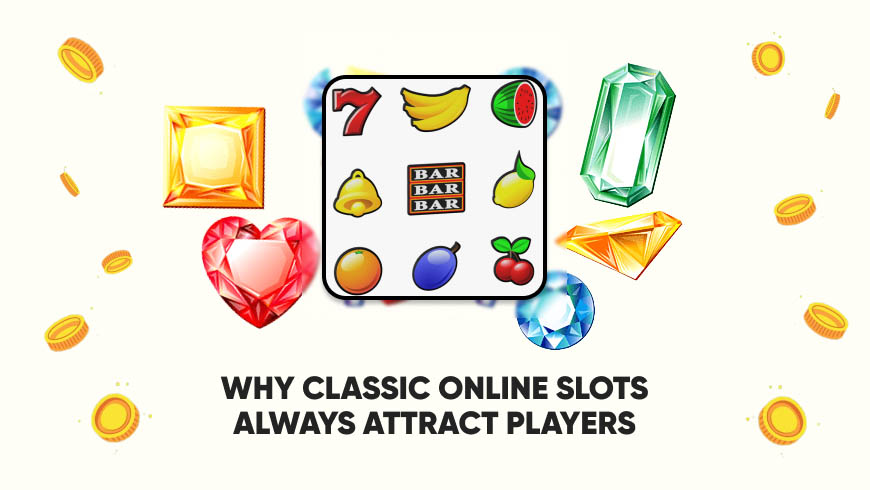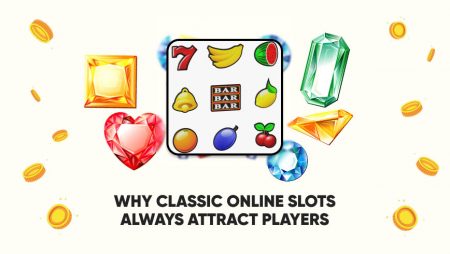 Although nowadays there are many new slots with exceeding features and complex rules, traditional simple slots are still popular with casino players. Canadians think that classic slots are as good as modern machines because they are elementary games. Players can make small bets but generate a big return. Those traditional, even retro, slots are perfect for people who are nostalgic for old good times and old good games. However, everyone with no exceptions still likes classic slots.
Where to play classic online slots
Online slots are very popular so it's not a problem to find a site that offers plenty of video slots. However, not all slot platforms can offer you the traditional slots that remind you of the good old days. Besides, many of these classic slots cannot be played on mobile devices because they were designed long before HTML5.
So we recommend playing classic slots at the online casinos listed above. Read the review of the casino site you like best to decide if it suits you.
Best classic slots
Some casino slots remain popular for years. We advise you to try out the following classic video slots:
Ultra Hot Deluxe

This Novomatic slot is one of the best classics. it doesn't have any wild and scatter symbols. Thus, there are no bonus games except for a gamble game. But the game offers multipliers. The RTP is 95.17%. Ultra Hot Deluxe is a classic fruit-themed slot.
Double Diamond

The game was created in 2005 by IGT. It's a classic diamond-themed slot that features a 95.44% RTP. The slot has 1 payline, wild symbols but doesn't feature any bonus games.
777

The classic slot features a jackpot and a few special things. For example, you can hold reels, thus having more chances to win. The game was created by Realtime Gaming, so you can be sure that it's fair. One payline, three reels, and a great paytable. The game pays 97% back.
There are numerous online slots that feature classic themes, from 1 to 5 paylines, and other things. You can search for them on any online casino that we recommend on CasinoBest.ca.
How it all began
The first slot machine was designed by Charles Fey in the 20th century. Its name was Liberty Bell and it had 3 wheels. Later, a similar slot to the Liberty Bell called the Operator Bell was designed by Herbert Mills. He added the fruit symbols, thus creating fruit machines that we all love to this day.
Traditional online slots are taken from land-based venues or cafes and adapted to modern technology. Thanks to some developers like IGT and Bally, the first online slots looked just the same as the real slot machines.
Three-reel slots are easy to play and give players a chance to win jackpots. These slots are simple and have just a few symbols like 7s, fruits, golden bars, and diamonds. However, they significantly differ from each other.
Why classic slots are still alive?
Today, online casinos focus on releasing exciting new slots, but some players may wonder why classic slots are still in the lobby. The thing is that traditional slot machines remain to be top among many players, especially those that look for a real gambling experience. Here's what they especially love about good old classics.
Gameplay
Classic slots have only three reels and one pay line (in most cases). However, some traditional video slots can offer up to 10 pay lines. These games don't feature cool mechanics, multipliers, and bonus games but they remain popular because of their simplicity.
Accessibility
Traditional slot machines are accessible for everyone. Anyone can learn to play them, which is why these slots attract a big number of new players who have just started their gambling journey. Players don't need to learn special rules of features and can enjoy the game once they open it.
Minimum bets and high payout
Another reason why players prefer traditional slots is that they accept low bets. Because some players cannot afford to bet on multiple pay lines on modern slots, they can bet on 1 to 5 pay lines offered in classic slots.
Although these slots feature fewer pay lines and a low betting minimum, they offer high payouts. In fact, some classics really have a much better payout percentage than their modern counterparts. This is why players admire retro slot machines.
Easy playing
When playing classic online slots, people need to learn just a few symbols, combinations, and payouts. As a result, players can easily understand the game rules and enjoy the process. What is more, players can access slots with high payouts and play them in the long run. That being said, their payback is higher, not to mention the progressive jackpot slots where players can win huge sums with small wagers.
In conclusion
Traditional slot games are perfect for beginners. But they are also often chosen by players who feel nostalgic about retro slots. You can find classic slots on almost any online casino, but you need to be careful when choosing a slot. Make sure to choose the true old games that really bring high payouts. Their simplicity, ease of play, low bets, and high payouts are what players actually look for in online casino games. This is why classic slots will never pass away. Some of them remain on the list of the most popular casino games.
We advise you to check out the post about online casinos no document need. They also offer many classic slots online.
Rate this post, please:
5
4
3
2
1
FAQ
Not all classic online slots are available on mobile devices. The thing is that the true classic slots appeared a long time ago. But the technology that allows playing slots on mobile appeared way later. So before playing mobile classic slots, you need to make sure they are compatible.
Of course. Some players believe that classic video slots pay higher than new games with multiple features. In fact, many traditional games have a much higher RTP than new games. However, before playing a slot for real money, you need to check the paytable.
Online slot machines are all available for free. You can play demo versions of classic slots and see how they work. In general, it is advisable to practice games for free and see if they suit you.
More articles on gambling topic