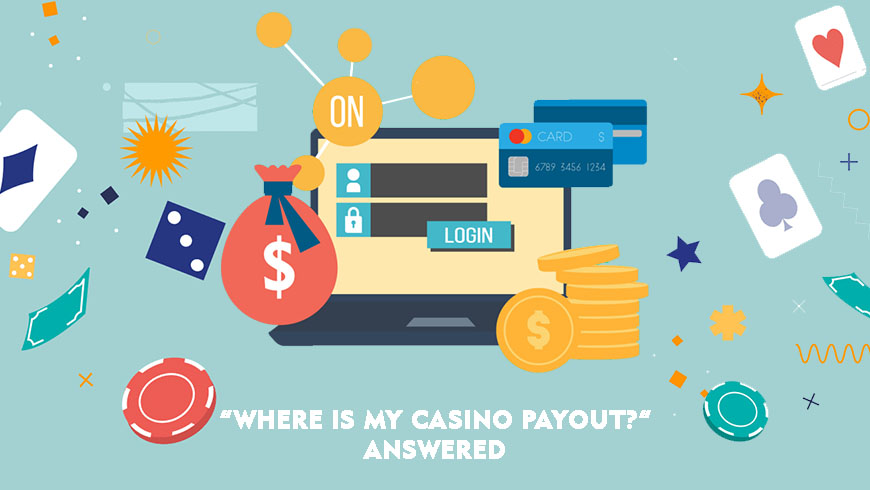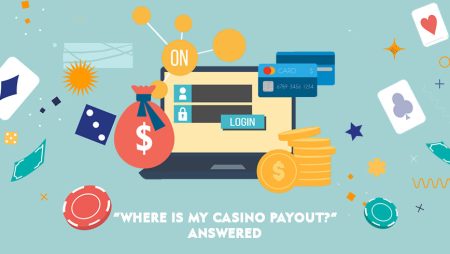 Bet that you've asked this question at least once. Casino payouts are one of the most hot-button issues among all casino players. Everyone wants to get the money as quickly as possible. Otherwise, you start getting doubts about the reliability of your chosen website. It all vanishes the moment you get a notification about a new cash receipt. Again, the question comes to your mind when you send a new request, and it goes round and round. But what should you do when your payout has been in process for a long time?
To stop asking yourself "where is my casino payout?", sign up at trusted casinos only:
Many Canadian casinos offer reliable gaming services. They ensure the safety of players by employing the latest security protocols and other protective tools. So make sure your casino is safe before you fund it.
How do casinos pay out?
Before you start doubting your online casino, you must understand how it works. The process of withdrawal is more complicated and slower than that of a deposit. This is because private money transfers (when you send money to a casino) are processed immediately in contrast with business money transfers (from a casino company to players), especially if these businesses are located offshore.
This is why even if your casino completes the payout transaction right after you requested a withdrawal, it will still take a few hours or days to reach your bank account.
While you are waiting for your money, the bank or other financial institution you chose is checking the transaction, the sender, and the recipient. This is an essential process made for the purpose of complying with the rules of anti-money laundering and other criminal activities. This is why if you choose bank transfers or a bank card for your withdrawal, it takes the longest time.
Though, if you choose an e-wallet, for example, which is a trusted intermediary between a casino and your bank, it takes less than a day to complete a transaction.
Prior to sending money to you…
But before your payment provider gets down to processing your transaction, there is one thing a casino does on its side. This is checking your activity for any suspicious signs.
We're not even talking about account verification because it happens only once when you make your first withdrawal request. Though, this process is also very important because your provided documents will determine the future of your following payouts. So it makes sense to devote time to making qualitative photos of your ID and providing them to the casino.
Let's suppose you have already passed all possible verification and you want to cash out. Most online casinos will take a few days (about 1-3 days) to check your account for suspicious activity such as bonus abuse or money laundering. If everything's ok, your payout will succeed to the payment service of your choice. If not, you'll be asked questions. But in most cases, casinos just hold your money without any notice or explanation.
Possible reasons for declined payout
Legit casino operators do not pay out for certain reasons. If your casino didn't pay out without reason, you might be dealing with a fraudulent site.
Though, this time we'll tell you about the reasons a reliable casino may refuse to pay:
You haven't met wagering requirements. Everyone knows that a bonus must be wagered before it can be cashed out. But only a few know that the deposits must also be wagered a number of times. Usually, players have to bet a deposit amount 1 or 3 times before they are able to withdraw. Check this at the casino T&Cs.
You didn't provide ID. Most new players don't have an idea of how online casino withdrawal works. Thus, they fail to provide documents and find their request declined. Check out online casinos that don't ask for ID on withdraw.
You use someone else's bank account. Imagine the situation, you're playing with your friend in your casino account. He gives you his card to deposit, but you cash out via your own bank card. This is usually taken as fraudulent activity.
You have multiple casino accounts. If you have signed up a few times at the same casino using a different email and phone number, you won't be paid. The casino terms clearly state that a person may have only one account.
You provided false information about yourself when signing up. If a casino finds out that you lied in the registration form, you won't be paid.
There are a lot of reasons for not paying out to a player. All of them are related to misunderstood terms and conditions. Or you haven't read them at all, which is a bad idea because it can lead to inevitable consequences.
We highly recommend reading casino terms and bonus rules before you start doing anything on a casino site.
What should you do if a casino doesn't pay?
There are a few things you can do if you notice that a casino doesn't send you the money:
Wait. Sometimes, withdrawals take 5-7 days or even longer at some casinos to reach your bank account. So if it has been just a few days since you requested a payout, don't panic and wait a little bit longer.
Contact the support team. If it has been too long and your request is still pending, it's time to reach out for help. Use a live chat button or a query form to ask where your money is and what the problem with sending it is.
Address a gambling authority. Hopefully, you are playing with a licensed casino because you have the right to make a complaint about the casino. But prepare all necessary evidence of a casino not paying out so that the regulator can do the job in your favor.
The last step can be really helpful if your casino is truly licensed. But if not, you shouldn't rely on it. Nobody will help you but the casino team, if it cares about the customers.
To conclude
Every player has come across a payout refusal/delay at least once in his gambling career. And if this is your first time dealing with such a problem, don't panic, read the terms once again and make sure that you haven't violated them. But if you still don't understand why you don't get your hard-earned money, ask customer care.
Rate this post, please:
5
4
3
2
1
FAQ
To ensure that your money comes on time, use the fastest payment methods. These include e-wallets such as Neteller, ecoPayz, Paypal, Skrill, MuchBetter, and others. Besides, all cryptocurrency transactions are fast too.
To find the best time to contact customer support with the question, check the terms of withdrawals. Most casinos state that a pending period takes 1-3 days. Add this to the withdrawal time frame of your payment provider and you'll get the approximate period. For example, you choose a bank card that takes up to 5 business days to process payments. Plus, the pending period lasts for a maximum of 3 days. Therefore, if you haven't received money within 8 days, it's time to contact the casino team.
Usually, you can understand that your payout has been refused by checking the cashier. There, you'll find at what stage your request is. But your money will be locked in your account until you solve the problem, whichever it is.
More articles on gambling topic