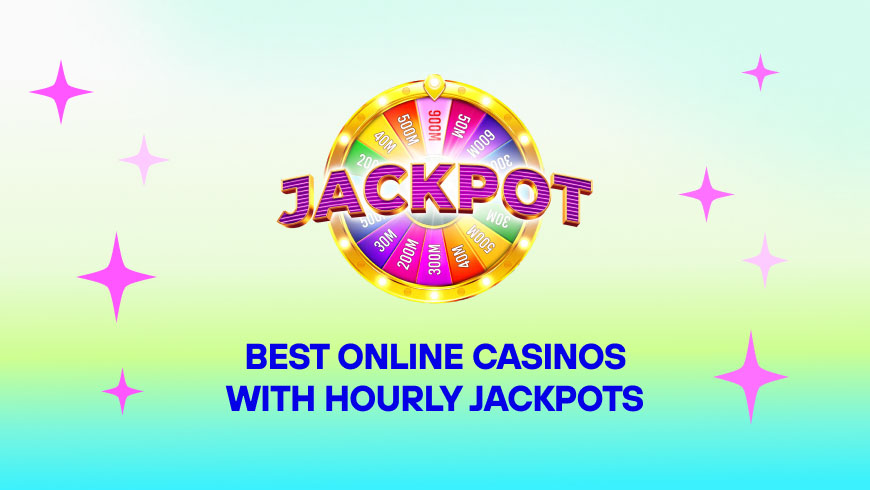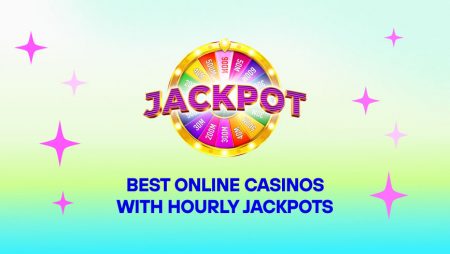 Hitting a jackpot is one of the most exciting things that can happen to a casino player. But if the jackpot can be hit every hour, it means unlimited happiness. Hourly jackpots were created just a few years ago, but the gambling market welcomed them with open arms. In this post, we will explain how the hourly jackpots work, how to win them, and where you can hit online jackpots every hour. Sign up at the best Canadian casinos and win your today's jackpot!
Hourly Jackpots Online Casinos
Join these online casinos to try your luck in hourly, daily, and weekly jackpots. Besides, all of them include online slots with progressive jackpots that offer a massive prize pool! To learn more information about the recommended online casino sites, simply click on their names to open the casino reviews from CasinoBest.ca.
Hourly Jackpots Explained
Among all jackpot games available on the gambling market, hourly jackpots are the most innovative.
One of the leading game providers, Red Tiger Gaming, brought to life these amazing jackpot games. In fact, the Red Tiger developers were the first to create online slots with jackpots that drop every 60 minutes.
Sometimes, these games are called Daily jackpots because initially, they had one jackpot dropping every day. But soon the frequency of prize drops was improved to give players more chances.
Hourly jackpots work in the same way as regular progressive jackpots. Their prize pool also takes a percentage of each player's bet, therefore it grows. The jackpot pool is collected from every player wagering on that game in every online casino that offers the hourly jackpot game. That is how the total jackpot amount is determined every hour.
Obviously, the longer the jackpot isn't hit, the more massive it becomes and the higher your chance to win it because no one before you hit the jackpot within the 60 minutes.
Some hourly jackpots place a countdown near the grid just to remind you how much time is left till the prize drops. So, keep an eye on that "Must Pay Before" sign.
Hourly jackpots can drop randomly, earlier, or later, which is why you need to play it almost non-stop. If it gets hit earlier, the winner can get a smaller prize, but still quite thrilling. The biggest hourly jackpot is given by the end of the 60-minute game. When the winner takes his money, the jackpot restarts and you can play the game again.
How to Trigger Hourly Jackpot
Surely, you want to know the answer to the most thrilling question — how to trigger the jackpot? Well, let us tell you a few details about the hourly jackpot games.
Similar to other jackpot slots, you need to land three or more special symbols to trigger a bonus round. In the case of hourly jackpots, you also need to collect three jackpot symbols on the reels to activate the jackpot game.
This bonus round usually is represented by a jackpot wheel with various sections that show sums of money, small and big. Often they are Hourly jackpot and Super jackpot. The bonus round starts with spinning the wheel.
Now, it's time for you to get nervous and excited at the same time! The wheel slows down and you can finally see the result. You can win the biggest or the smallest jackpot on the wheel, but this is the moment when you grab your money and restart the jackpot pool for another hour.
Tips to Win Hourly Jackpot
To be honest, jackpot slots are games of chance, and even if you play simultaneously with other players, there is no guarantee that the jackpot game will be triggered by you and not the other player. Still, you can increase your odds of winning this special chance. Here are a few tips on how to win hourly jackpots.
Start playing closer to the end of a 60-minute round if the jackpot isn't hit yet. This way you save your money.
Place higher stakes to have more chances to be chosen by the jackpot randomizer.
Spin the reels once a minute.
Wager no more than you can afford.
Play in a good mood.
These tips are pretty simple and applicable to any game of chance. You should play these games wisely and try not to spend all your money away. If you aren't a jackpot winner this hour, you can hit it next time. So, don't chase your losses. Stay calm and keep spinning the reels with a cold heart. Hourly jackpots can be easily won because they have time limits, unlike the grand progressive jackpots that players spin over months.
Hourly Jackpot Slot Games
Gambling operators offer a range of games with hourly and daily jackpots. You can simply open a Red Tiger Gaming jackpot slot and already start competing for the prize of the hour. But if you are still wondering where to start with and what the best hourly jackpot slot is, here are a few options for you. Try them out now!
Tiki Fruits. It's the middle of summer, but with Tiki Fruits, summer never ends! This exotic-themed slot machine gives you up to 2,000x your stake once you fill-up the fruit bar.
Dynamite Riches. Dig deep for the gold rush riches and win up to 5,000x your stake by collecting Wilds that unlock the 4 special features!
Mystery Reels Power Reels. A retro-styled online slot with Super and Mystery symbols that can help you win up to 5,000x your stake.
Arcade Bomb. Create Mystery Symbols from pouring rain of bomb symbols offering up to 1,000x your stake.
Dragon's Luck. This Asian-style slot will boost your wins up to 1,380x your stake as you reveal the secret symbols by landing Dragon and Mega Coins on the reels.
It's Time to Hit Hourly Jackpot!
With hourly jackpots, you have way more chances to finally hit a jackpot in your life. Moreover, you can do it every hour and every day. Although the sums of money aren't that big, they are attainable which is why these jackpots are closer to you than you think.
So, take this time to play an hourly jackpot slot at the best trusted online casinos in Canada that offer this great opportunity to become a jackpot winner within an hour!
Rate this post, please:
5
4
3
2
1
FAQ
If someone wins an hourly jackpot, you immediately see that the jackpot prize pool has restarted with the initial sum of money. From that moment, your bets contribute to the new pool. So, you have new chances to win an hourly jackpot. Though the reward has a different size this time.
In fact, your chances of winning an hourly jackpot are way higher than those of winning a progressive jackpot on Mega Moolah, for example. Hourly jackpots have a time limit. They strike once for an hour. So, the closer the deadline, the higher your odds of winning.
If you play a game with an hourly jackpot and hit it, we congratulate you! But, seriously, as soon as you hit the jackpot, this money is on your casino account. You can close the game and go cash it out. It's yours and you don't need to wager more to complete any requirements.
More articles on gambling topic