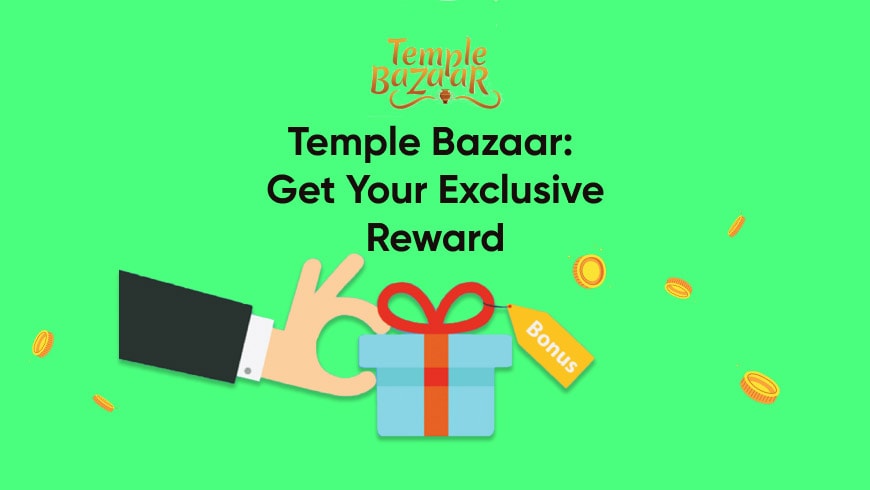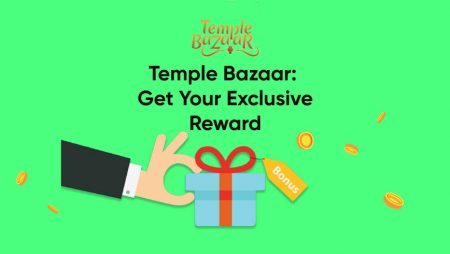 If you've been wondering how you can receive VIP rewards not being VIP, here is the answer — join Temple Nile online casino! This Canadian casino site has a VIP program, too. And if you want to become its VIP player, then your rewards will be even bigger.
What we are talking about here is Temple Bazaar. On this Bazaar, you can redeem your points, though better to say Tokens, for the rewards. At the beginning, these rewards are small, like a bunch of free spins. But as you grow as a Temple Nile player, you open new rewards such as iPhones, Macbook, shopping and event vouchers, luxury holidays, and so on.
Temple Nile casino is a super casino which you might have not known about. But the purpose of this post is to show you how advantageous it really is to be a Temple Nile player. At the casino, you can play the best games and get significant rewards from the Temple Bazaar. So, see below what these rewards are and how exactly you can grab them!
Temple Bazaar Concept
Temple Bazaar performs as a loyalty program for all players. Let us remind you that Temple Nile also has a VIP program of four levels.
So, this loyalty program includes key constituents such as Temple Tokens (loyalty points), redemption rate, and rewards. There are no levels, you just play games for real money, earn Tokens and exchange them for rewards. Obviously, the more Temple Tokens you have, the bigger rewards you can have.
The Bazaar rewards are available for all Temple Nile players who have an active account and constantly play on the gambling site.
Temple Bazaar Rewards
All in all, there are 18 rewards for which you can trade your Temple Tokens. Below, you can see the list of these rewards. And if you visit the Temple Nile site, you will see the images of the offered prizes.
It's time to mention that being a VIP player, you can also trade your Tokens for rewards. And your rewards will be even better. Besides, when you level up as a VIP, the Temple Bazaar will offer you greater rewards.
Rewards & Required Number of Tokens
10 Free Spins on Legacy of Egypt by Play'N'Go for 600 Tokens
50 Small Free Spins on Fortunium by Microgaming for 950 Tokens
20 Free Spins on The Sand Princess by 2×2 Gaming for 1,150 Tokens
10 Super Free Spins on Football Star by Microgaming for 950 Tokens
100 Small Free Spins on Book of Dead by Play'N'Go for 1,900 Tokens
20 Super Free Spins on Gold Factory by Microgaming for 1,950 Tokens
200 Free Spins on Deco Diamonds by Microgaming for 3,850 Tokens
Mont Blanc Pen for 120,000 Tokens
Fortnum and Mason Hamper for 50,000 Tokens
Laptop by Dell Inspiron 13 5000 for 240,000 Tokens
Macbook Pro for 500,000 Tokens
Mobile Phone: Samsung Galaxy S20 for 300,000 Tokens
Watch TAG HEUER CONNECTED for 660,000 Tokens
iPhone 11 Pro for 432,000 Tokens
Shopping Vouchers on CA$1,000 for 400,000 Tokens
YSL KAIA Medium Satchel in Smooth Leather for 500,000 Tokens
Event: Palmer Sport Full Day Gift Voucher for 400,000 Tokens
Luxury Holiday for 2,000,000 Tokens
You can exchange your tokens for any of these rewards. Trade one after another or save Tokens for the biggest prize, it's up to you!
How to Earn Temple Tokens
Temple Tokens are earned through regular play at Temple Nile casino. However, there are other ways to earn the points. For example, by making your first deposit, you already collect 300 Tokens.
Besides, Temple Nile offers many other bonuses via email, SMS or a phone call. So, subscribe to the marketing communications to receive the latest offers and have a chance to earn more Tokens.
Still, the most popular and easiest way to get more points is to play casino games for real money. The rules of earning Tokens are simple. Thus, for every $10 wagered on casino games, you earn a number of Tokens. Their amount depends on the game type you choose to play.
Below you can see the table with game types and relevant amount of earned Tokens for each.
Wagering $10 on slots, you get 2.00 Tokens
Playing roulette games, you have 0.25 Tokens for $10 wager
Blackjack games will give you 0.50 Tokens for each $10 wagered
Placing $10 on scratchcards, you get 2.00 Tokens
Video Poker & Video Poker Sidebet games give you 1.00 Tokens for each $10
Finally, playing Bingo games, you earn 1.00 Tokens for $10 wager
How to Trade Tokens for Rewards
Trading Tokens is easy. What you need to do is to visit Temple Bazaar, click on the reward you want to have, and start chatting with a Bazaar keeper who is there for you 24 hours a day.
The keeper will process your purchase and update your balance of Tokens. Simply put, for each redeemed reward, an amount of your Tokens is forfeited. For the next reward, you need to earn the Tokens again.
Mind that your Tokens' balance is valid until you become inactive on the site. If the casino makes note of your inactivity for more than 30 days, the Tokens will be forfeited. The same happens when you self-exclude from the casino or close your account. For more details, read the full terms and conditions of Temple Bazaar program.
Welcome to Temple Bazaar!
Simply put, the rewards system of Temple Nile casino is attractive. All players can have the chance to get VIP perks like luxurious holidays and gadgets. This is the key reason why the Temple Nile loyalty program differs from those of other online casinos in Canada.
Once you become a player at temple Bazaar, you have a lot of opportunities aside from the normal casino winnings. That being said, playing at Temple Nile is very advantageous thanks to the best casino rewards and natural game play.
Rate this post, please:
5
4
3
2
1
FAQ
If you have a lot of Temple Tokens on your balance and wish to exchange them all at once, this is a bad idea. Temple Nile casino will let you redeem any material items, including holiday tickets only once a week. However, this rule doesn't apply to free spins rewards. You can exchange them anytime and any day, regardless of how long ago was the last redemption.
Once you redeem your Temple Tokens for free spins rewards, they go to your account as bonus funds. And anything that you see on your bonus balance is subject to the 40x wagering requirements, according to the bonus terms of Temple Nile. Only after completing the terms, you can convert your winnings into cash. Also, mind that the wagering contribution of each game type is different. So refer to the bonus terms.
If you trade your Tokens for a material reward like Macbook or an iPhone, then Temple Nile should deliver it to you within 30 days. At least, they will aim to do so. Though, the exact delivery time depends on the country of your living and customs regulations. The casino will send the parcel through a responsible courier. However, if there is any mistake provided by you accidentally like a wrong address, the casino doesn't take responsibility for this.
More articles on gambling topic