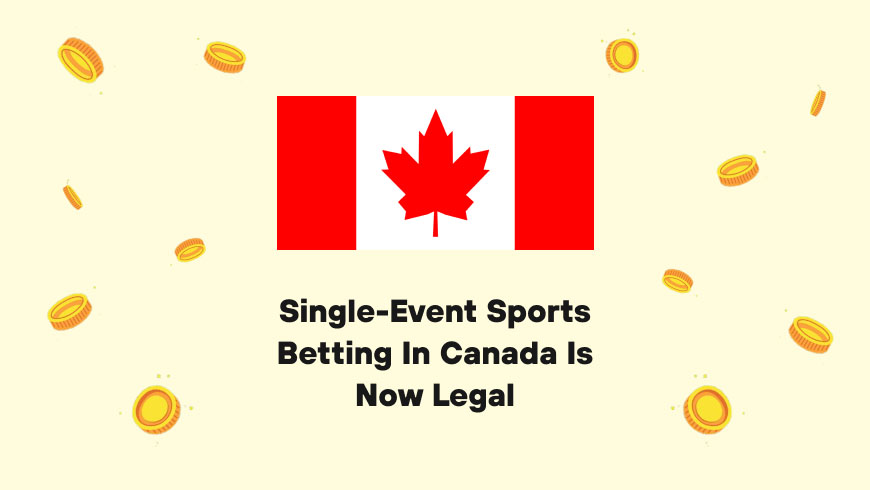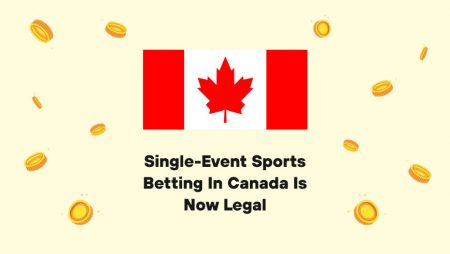 Finally, we can officially say that you can legally place bets on single-event sports. It doesn't matter whether you gamble offline or online, now you can enjoy sports betting to the fullest. Bill C-218 was finally passed by the Canadian Senate, which means that sports bettors are now free to place their bets on any sports event they want. Pick your favorite online sportsbook in Canada and place your first single event sports bet today!
Canadian Online Sportsbooks
If you want to have a broad range of sports events to bet on, we recommend you join some of the best sportsbook sites in Canada. The mentioned gambling platforms include a wide sportsbook section, a casino section with lots of online casino games, and more. Moreover, you can claim the best offers for new sports bettors that have recently created their accounts.
Legalization of Bill C-218
C-218 is revolutionary for certain people as they were fighting for this Bill to pass the Senate and become legal. And today we can officially state that the Bill is legalized. Now, anyone within the Canadian borders can bet on single-event sports.
The whole process of legalization of single-event sports betting was going through a very long path. It's been months till the Canadian Senate finally approved the Bill. Though, it was a rather tough decision as 20 placemen denied C-218 against 57 of those who voted in its favor.
Only months after the House passed the Bill, the Senate made its final decision. However, most people believed that the Bill would fail as the Senate hadn't made a clear decision after a long debate on Thursday. The discussion continued the following Monday, and it was officially stated — Bill C-218 is approved.
What Does This All Mean?
Those, for whom the approbation of the Bill was important, are happy now as they can place bets on sporting events on legal Canadian casino websites. Before, many Canadians placed sports bets at black-market bookmakers. Some people would even cross the US border to visit a land-based bookmaker that allows single-event sports betting.
Just a few days ago, the Canadian Criminal Code was able to make it illegal for bettors to wager on individual sports events. But today it isn't the case. Now, people can bet on single-event sports across the entire country. However, it is still necessary to follow the regulations of the provincial law in the region where you live.
For sure, the Federal law is prior to the provincial law. But the fact is that the provincial government and their gaming authority have all the power over sports gambling in their province. Much as the law regarding gambling operations that was established in 1985 granted authority to each province to regulate gambling, sports wagering law will also be regulated by each provincial government.
Where to Wager on Sporting Events?
Now that sports gamblers can place bets on individual sporting events, they can use any sportsbook to gamble. Regardless, you can physically go to a land-based bookmaker or you can gamble online from the comfort of your home.
Indeed, both types of gambling operators will accept wagers and provide odds and lines. The choice is up to you. There are many Canadians that have already found their online casino best on the Internet where they can play numerous games such as online slots, roulette, and poker. Though, now most of these lucky casino enthusiasts will be able to make bets on sporting events too.
It is still important to understand that not every Canadian province will allow sports wagering. The governments of individual provinces will decide if sports gambling will be allowed within the borders of their country. If you wish to place sports wagers, first, you will have to check it with your local governmental authority,
We also expect that the major offshore sportsbook sites will partner up with Canadian casinos to offer their sports betting services. So, it isn't excluded that soon you will see the big names of online sportsbooks like Betway and Cloudbet at the nearest land-based casino.
Benefits of Online Sports Wagering
If you are still wondering where it is better to place bets on single-event sports, we'll give you a few reasons to do it online. If you pick the right sportsbook site, you won't regret it.
Convenience. Online betting is super easy and convenient because it saves a lot of time. You don't need to travel to and from the gambling venue to place sports bets. You can simply open your browser and make as many wagers as you wish within a few minutes. Then, you can go do your things while waiting for the result.
Regular bonuses. Regardless of how long ago you joined an online sportsbook, you can receive generous bonuses that boost your bankroll. Various gambling platforms offer their unique welcome bonuses, free bets, and tournaments.
Better odds and betting options. It might sound unbelievable, but yes, online sportsbooks offer better odds than some of the land-based bookmakers. Besides, the variety of betting options is much wider online. You can wager on anything between football and esports.
Unlimited access. Anywhere you are, you can open the sportsbook on your mobile device and place a few wagers on sport. You no longer need to wait till you get home or to the gambling venue to wager. You can gamble on sports anytime, even if a few hours are left before the sporting event.
Conclusion
This Bill means a lot for Canadians as those who like sports betting can have fun and maximize their outcome by placing single-event bets. Those who gamble professionally can finally bet on sports following all the regulations regarding sports wagering.
C-218 is also a benefit for the government. Before, the money that Canadians wagered on sports went offshore. But today the business can be done within the country. It allows the governments to regulate the financial sector and direct the revenue to the main priorities such as healthcare, education, and so forth.
Rate this post, please:
5
4
3
2
1
FAQ
If you love sports betting, we recommend you visit the best sports betting sites such as Betway, LeoVegas, Cloudbet, and others. You can find the list of the best Canadian sportsbooks in the post above. Also, on our site, we have reviews of the best casinos and sportsbooks that offer big odds, many betting options, and great bonuses to sports enthusiasts.
Any sports bettor can answer this question with the following statements. You need to know the sportsmen and sports teams that participate in the sporting event. This will help you predict the outcome of the competition. Besides, you should be objective when making decisions about your bets. Don't place bets on your favorites if you aren't sure they are the best sports players.
Over one year, many sporting events take place everywhere in the world. The main events that also have the best odds are World Cup, Super Bowl, March Madness, Boxing events, and many others. If you are into sports, you should stay alert to all the sports news happening in the world.
More articles on gambling topic