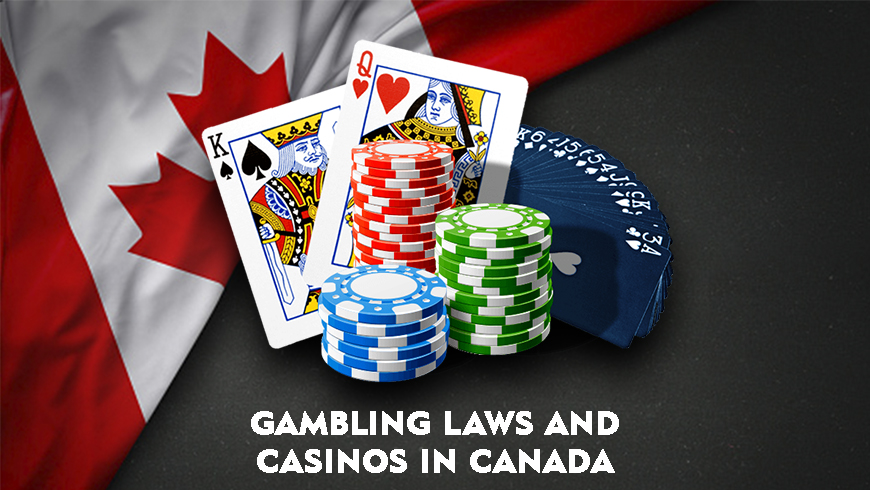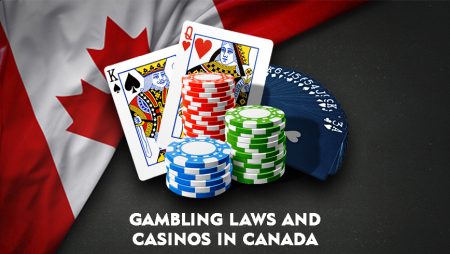 Canadian legislation allows gambling in all forms. If you are thinking about slots or cards, you can legally play them anywhere in Canada. Nevertheless, there are still some restrictions residents should follow. If you are a beginner in the gambling world, we suggest that you read this article. Below, we will tell you something you should know about casino establishments in Canada, how they work, and if there are other options for bettors.
Best Offshore Casino Sites
Hundreds of online casino reviews are presented on our website. You can pick a site that we placed above and sign up via the "Play Now" link. Or you can look through the reviews to find your perfect casino. All recommended casinos are legal in Canada. They have licenses and certificates that guarantee the safety of players, fair payouts, and fast withdrawals.
Below in this text, you will find out about Canadian gambling laws in each province and territory. Make sure to find yours and decide which type of casino you want to play.
Gambling laws in Canada
Simply put, it is legal to play casino games in Canada, in all its provinces and territories. Provided you are of legal gambling age, you can play real money games, win jackpots, and you don't even have to pay tax on your winnings. However, gambling laws are not that easy, which is why we will break them down below.
Canada allowed gambling and betting in 1985. Since that year, the gambling market in Canada has been growing. Today, its revenue stands at around CA$15 billion a year.
While real gambling establishments and bookmakers are allowed in Canada, this is not the case for online casinos. Internet gambling platforms may not be operated in Canada without a governmental license. But the thing is that the government does not issue licenses of this kind.
However, the Canadian government cannot regulate online casinos that are based offshore. This is why players can use international casino websites, win money, and cash it out in Canada.
All in all, there are two options to play casino games in the country: in land-based gambling venues and on offshore casino sites.
As for the current situation at the beginning of 2022, things are different. Since the pandemic has started, many gambling establishments had to close their doors. Some of them went bankrupt and lost businesses. Others are still keeping up thanks to the safety measures. Before visiting such a place, you need to make sure if it works.
Most land-based casinos open only 50% capacity of their halls for players. For example, at the beginning of February, Ontario eases lockdown measures and allows reopening public places at 50% capacity. But as you can understand, it's still not safe to visit public places. So if you go there, it's only your responsibility.
Gambling in provinces and territories
Each Canadian province and territory has its own laws when it comes to gambling establishments, betting, and online casinos. Depending on where you live, you need to know the local rules.
Provinces
Quebec: players can access land-based casinos and offshore sites as well as Espacejeux, a site run by the government. A sports betting site, Mise-O-Jeu, accepts parlay bets and single-event bets on sports. To learn more about Quebec gambling laws, read our article on this topic in the gambling blog.
Ontario: at least 24 real casinos are based in Ontario province. Aside from offshore online casinos, players can gamble on PlayOLG site and place bets on the service called Pro-Line.
Alberta: residents of Alberta can choose from 25 land-based venues and numerous offshore online casinos. Sports betting is also allowed.
Manitoba: "PlayNow Manitoba" is an official website on which you can play games and bet on sports. Plus, players can gamble at offshore casinos.
British Columbia: BC players can visit 15 brick-and-mortar casinos and play online casino games on international sites or an official website called "PlayNow".
New Brunswick: for now, there is one gambling hall and one regulated website for bettors. And of course, you can play online at offshore casinos.
Nova Scotia: Pro-Line sports betting service and a few casino venues are located here. Plus, you can gamble on international platforms.
Newfoundland and Labrador: land-based and online casinos are prohibited in this province. But you can place bets on Pro Line service and play games at offshore casinos.
Prince Edward Island: casino enthusiasts can only play games on offshore platforms or make bets on Pro-Line service.
Saskatchewan: players can access offshore casino sites and make sports wagers on the Sports Select service.
Territories
Yukon: land-based casinos are not allowed. However, different venues can get temporal licenses valid for three days. Sports Select service accepts bets on sports. Additionally, you can gamble on offshore casino sites.
Northwest Territories: the law allows all forms of gambling but there is only one available betting service called Sports Select. Besides, you can use offshore sites.
Nunavut: there are no gambling establishments or official sites. But players can legally play at international casinos.
Aside from these individual laws, players must be of legal gambling age. Everywhere in Canada, it is 19, except for residents from Quebec, Manitoba, and Alberta, where they can gamble when they turn 18.
Canadian casinos VS offshore casino sites
By this moment, you should have already figured out what gambling laws are in place in your province or territory. If you live somewhere in Quebec or Ontario, you really have a nice choice of real casino venues. But if you are from Yukon or Nunavut, you are probably looking for the best online casino to spend your free time at.
Regardless of where you are right now, there is no space for doubt. Look at the list of differences between land-based casinos and offshore websites and decide which type of casino suits you best.
Canadian land-based casinos
+ You can play at local casinos at a walking distance
+ No need to send documents to the internet
+ Table games and slot machines are real, so you can get a true casino experience
+ Land-based casinos cannot be scams, hence you'll be paid real money now and here
+ Cheating is possible though it's prohibited
+ You can meet new people of the same interest
Although there are many pluses, brick-and-mortar casinos have multiple minuses:
— If the casino is located far from your home or place of work, you need more time to get there
— You may not be allowed to enter if there are already too many visitors (50% capacity of the hall)
— You have to dress up and get ready for the evening
— A limited number of games and machines
— The house edge is bigger
— No bonuses
— If you are an introvert, public casinos are not the best place for you
All in all, we recommend going to land-based casinos, if you live near such a venue. Besides, if you enjoy going out and having fun with your friends in casinos, communicating with dealers, and sipping on long drinks served by a waiter, then brick-and-mortar casinos are what you need. In all other cases, we advise checking out online casinos.
Offshore online casinos
Casino sites that are based outside Canada and are regulated by foreign legislation are legal in Canada. It means that whichever offshore site you pick, you can win real money and withdraw it from the platform. There are many advantages of this type of casino:
+ Available everywhere and anytime
+ No need to dress up and make your way to the casino. Instead, you can be home, wear your pajamas, and play
+ They work 24/7
+ 100% security of your data
+ Mobile-friendly, meaning you can play casino games on your smartphone
+ Higher return to player
+ Thousands of fair games
+ Bonuses, cashback, rewarding programs, and many other perks
+ Real money is credited on your card or an electronic wallet
There are also some negative points about online casinos available in Canada:
— You have to wait until your withdrawal is processed. Sometimes, it takes days to transfer money on your bank card
— Terms and conditions may not respond to your interests. Hence, you may be refused to pay out or get your account blocked
— Some websites can be scammed, which is why you need to be careful
— You have to provide your personal documents and banking details to verify your account. Although legit online casinos are safe, there is still a risk of bugs and internet failures
We recommend playing at offshore online casinos if you like the simplicity of the process. Since all online games are automatic and randomized, you can just place bets and enjoy your session from the comfort of your home. Besides, if you are a big fan of gambling games, you can choose from thousands of titles and play dozens of new games every day.
In Conclusion
Although the Canadian government allows gambling, betting, and winning in lotteries, players do not have so many land-based options, especially now that lockdown measures are still in place. Fortunately, there are many online casino sites that are always ready to welcome new players and reward them with exciting bonuses.
Rate this post, please:
5
4
3
2
1
FAQ
In Canada, players don't need to pay tax on winnings from casino games, lotteries, etc. The thing is that Canadian legislation does not consider casino winnings as income. However, if you are a professional player; and gambling is your main source of income, you will have to pay tax.
Yes, of course. Some Canadian provinces such as Manitoba have their own local betting and casino sites. Residents of these provinces can gamble on these sites. However, some players do not like what these casinos offer. Check them out and see for yourself.
The Canadian gambling market is one of the largest. This is why many casino operators want to attract as many Canadians as possible. Legit online casinos should have licenses and certificates of fair play. You can find them on our website in the casino reviews section.
More articles on gambling topic