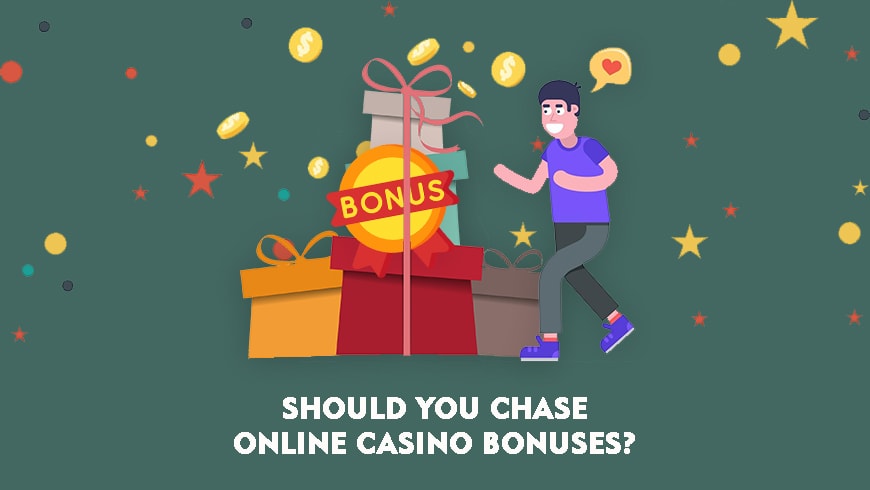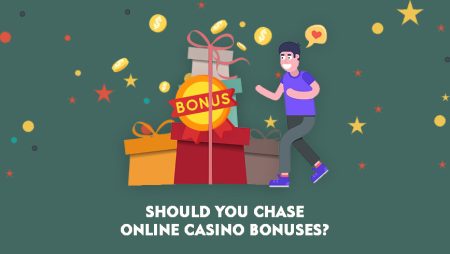 All online casinos with no exceptions run different kinds of promotions and bonuses. They are designed to make players gamble even more. Most operators have welcome packages that entice newcomers and get them to deposit and start playing. Some casinos have rewarding programs that also exist to satisfy the dopamine system in players' brains and motivate them to obtain a reward. All casinos run promotions to make money. But should you be chasing them?
The Purpose of Casino Bonuses
We have covered it in the beginning but let us stop at the topic of the purpose of bonuses for a little longer.
When playing at online casinos, players can receive cash prizes and take part in different promotions aside from winning money on games. Many casinos even let players use bonuses on progressive jackpot slots. For example, Zodiac and Yukon Gold casinos give 80 and 125 free spins for a Microgaming progressive game for a small deposit of just $1 and $10, respectively. Sounds nice, doesn't it?
On many gambling sites, players can claim various deposit offers and reload bonuses. These make players deposit real money, play, and come back again and again. Take a look at the deposit bonuses at these casinos:
They all look like a good thing, don't they? After all, it's pretty nice that a casino gives you extra money to gamble and win, especially when you are planning to do it anyway.
Now, look at it from a different perspective. If people are going to play and deposit real money regardless, then why do online casinos run promotions? Do casinos lose money on their bonuses?
The answer is no. In fact, online casinos don't lose money on anything they run, offer, and do. Even loyalty clubs are designed to earn money, not lose it. So online casino bonuses are not a gesture of goodwill, as you might think.
Now that you know the purpose of bonuses, ask yourself: "should I chase online casino promotions?" Keep reading to find the right answer.
A Little More About Casino Bonuses
All casino bonuses, be it a deposit match, free spins, or cashback, are a great way to expand your bankroll and gamble with more funds and for long. But before you increase your budget with that extra bonus, you need to know a couple of things about your bonus.
The first thing you must realize is that online casinos don't give bonuses for free. Even no deposit offers that many players are trying to get have strict conditions and rules. Notably, the chances of cashing out winnings from them are small and almost none.
This is why it's crucial to read the terms and conditions of each particular bonus you are planning to use. You must know what the bonus is, what games you can and can't play with it, how much you need to wager the bonus amount, whether your deposit amount is also must be wagered or not, etc.
Remember to check how much you are able to cash out because some bonuses have withdrawal limits for winnings. And sometimes you might figure out that the bonus isn't even worth claiming.
The most important thing in this story is to educate yourself about what you're going for and where it takes you.
It's All About You and Your Goal
To tell the truth, the answer to "should you chase bonuses or not" entirely depends on you. To be more exact, you should consider two things:
What you have to do to get the bonus.
Whether or not the bonus changes what you are planning to do.
Thus, your decision will be different under different circumstances and gambling goals. Here's what it means:
If you are planning to gamble until all your money is gone, you might claim the biggest casino bonus of all. Because it doesn't matter what the result will be in the end and you just came to spend your money on entertainment, you are free to chase the largest bonuses.
If you want to play a progressive jackpot game and you'll leave only if you hit it or go bust, you might also get a good bonus that will make your session longer, hence you will have more chances to hit the jackpot.
However, if your goal is to get the lowest house edge and cash out real money, the best decision will be to skip any bonuses. Most high RTP games are not eligible for bonuses anyway. But even if you find such a bonus, a casino will still have an advantage over you regardless of how low the house edge is on the game.
But not all promotions are so straightforward. For example, real money tournaments, cashback, and loyalty rewards work differently. As a rule, they do not require depositing except for when you don't have money in your account.
Tournaments
Most tournaments have free entries but in order to compete, you should have some money on your balance. Although the prize is given after the tournament ends (meaning you don't have bonus money at the beginning as with bonuses), this promotion requires you to wager real money to score leaderboard points.
Before you start chasing the tournament prize, ask yourself what you need it for. If competition gives you a lot of excitement and you don't care about losing some money for the chance to win the biggest prize, then you might be a good participant and competitor.
But if the thought of competing against better and wealthier players gets on your nerves, maybe it's not the right time to join the tournament.
Cashback
Cashback bonuses look like the least noxious. However, they are also meant to get more money from you. Firstly, to claim and use cashback, you need to qualify for it. This qualification usually requires a player to lose at least $100 or play real money games for at least a week. Secondly, many casinos apply wagering requirements to cashback amounts.
This is why the first thing you need to do is to check the terms for wagering requirements. Cashback offers are pretty nice for everyone as they don't necessarily require you to deposit. Since you will lose money on games anyway, claiming cashback won't hurt your budget that much.
Loyalty rewards
As we already said, loyalty rewards in the form of bonus money, free spins, and cashback are also designed to get your money. Here's how they work: you bet real money on games and play. The more you play, the further you go through the levels. In other words, the more money you spend on games, the bigger your rewards.
This is how online casinos motivate players to play for real money. Take a look at the Casumo level rewards, including bonuses and trophies.
The question here is the same: "should you chase loyalty rewards?" Try to answer it honestly.
Many players would say "no" because they will get those rewards no matter how fast they progress. Of course, some players will move through the levels at a faster pace but this is only because they have a bigger bankroll.
So analyze your bankroll and make decisions depending on it and your gambling goal. Don't let casinos manipulate you. Claim only those bonuses that suit your needs and you'll be fine.
In Conclusion
Next time that you visit your casino page and see a big bonus, don't give in so easily. Mind that the former who earns money on it is the casino, not you.
Surely, you can use bonuses and even benefit from them. But always try to avoid bonuses that intend to change your style of play or to make you gamble more than you were supposed to.
Don't forget to look at the terms and conditions before you sign up for a casino bonus.
Rate this post, please:
5
4
3
2
1
FAQ
Yes, there are. However, wager-free bonuses are very rare. Read the review of Play OJO Casino on our site. It offers some of the best zero-wagering bonuses. But still, keep in mind that even wager-free bonuses have strict terms and conditions. So use them right.
If you come to an online casino to play and get a portion of excitement, you can claim any bonus. Depending on your bankroll, choose the biggest bonus available. If you have a lot of money to spend, online casinos may offer you to use a 100% deposit match that will give you thousands on top of your deposit. But if you are on a budget but still want to entertain yourself at a casino, claim free spins offers. As a rule, they don't require big deposits but they give a lot of excitement.
In theory, it is possible. But the chance of cashing out those winnings is still small. This is because many casino bonuses have wagering requirements and caps on winnings and withdrawals. To evaluate whether your chosen bonus is beneficial, you need to read and understand the terms. Most probably, it will take time to find a suitable bonus that will help you earn money. Besides, you need to use the bonus rights so that the casino won't accuse you of bonus abuse.
More articles on gambling topic