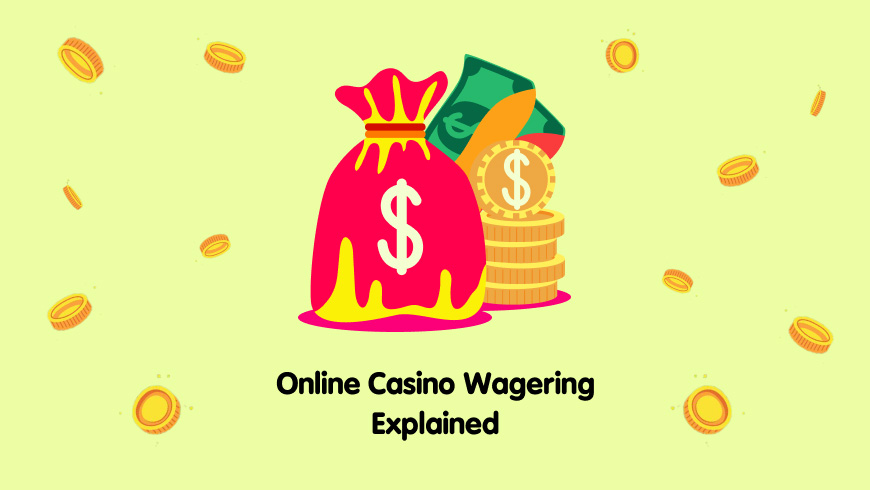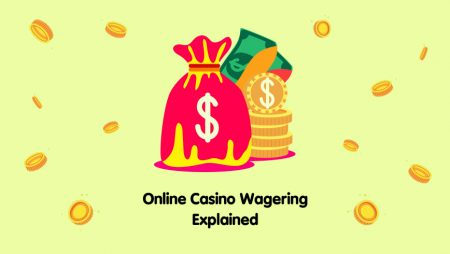 Every time you want to use a casino bonus, you can't stop thinking about what it costs you? It sounds familiar to all of us. Wagering requirements are the least attractive thing in bonus offers for most players. However, they aren't as awful as you think if you can select bonuses right. It is time to become picky and choose casino bonuses according to their wagering requirements. In this post, we will explain casino wagering requirements, how to calculate them, and use bonus money right.
Online Casinos with Honest Bonuses
There are many online casino sites that offer bonuses, but those that offer really honest bonuses with reasonable conditions and acceptable wagering requirements are few. Some of the gambling platforms that we reviewed on our website have fair welcome bonuses and other regular promotions with low or zero wagering requirements. So, pick a casino from the list above, use honest bonuses, and win money online in Canada.
And after you make up your mind, get back to the article to find out how to calculate, meet and beat bonus wagering requirements.
Wager & Wagering Requirements
The world wager simply means a bet. So, when you stake an amount of money to play on slots, card games, or a sports match, you make a wager. A wager can also refer to the overall bet during a session or time period.
Now, what is a wagering requirement? This term refers to bonus offers that your online casino or any other gambling website promotes. These include bonus money, free spins, and free bets. Receiving all these perks feels awesome. But they don't come for free. They are accompanied by the wagering requirements.
Simply put, this term requires you to wager the bonus money or the amount of your win a certain number of times before you can cash out your winnings from the bonus. However, paly-through requirements work differently for each type of bonus.
How Bonus Wagering Requirements Work
If a casino site rewards you with the bonus money, you will have to bet this amount through a specified multiplier.
For example, a bonus amount is subject to 35x wagering requirements. 35 is the number of times you need to wager the bonus amount. Only after it, you will be able to withdraw your winnings.
Free spins bonuses are also subject to wagering requirements. But most of the time, the free spins are not given to you in form of money. In this case, the multiplier applies to the amount of the winnings that you make from the free spins bonus.
Thus, for example, if you win $50 with the free spins, and the wagering requirement is 40x, you will need to wager $50 sum forty times.
As far as sports betting is concerned, free bet bonuses also include certain requirements. Often, casinos will require you to deposit a certain amount (which doesn't really mean that the bonus is free) or bet on sports with certain odds only.
How to Calculate Wagering Requirements
Basically, it is easy to calculate the bonus wagering requirements. You need to multiply your bonus amount of money by the wagering requirement. Thus, if the bonus is $100, and the requirements are 40x, your total bet should be $4,000.
But you should be attentive to what the bonus terms and conditions say about the wagering requirements. Sometimes, online casinos apply the wagering requirements to the bonus amount + deposit amount. In this case, your total wager will be higher. For example, you deposit $100 and get an extra $100 from the casino, and the bonus has 40x wagering requirements. Then, your total bet will be $8,000.
Although these numbers seem high, it isn't that difficult to bet this amount. The thing is you will make bets and win money on games. So, you won't have to make another deposit in order to complete the requirements. Usually, the amount of winnings is enough to beat the wagering requirements. Most players even have some money left and they can withdraw the winnings.
How to Meet and Beat Wagering Requirements
As we now understand, meeting the wagering requirements is easy by making bets. But this doesn't guarantee that you will have winnings left to cash out. That is why you need to beat the wagering requirements by meeting them smartly. Below, we'll give you a few hints on how to play with the bonus smart.
Read Terms & Conditions
We know that no one likes doing it. But it is crucial if you want to beat the wagering requirements and cash out the bonus money.
In the fine print, you will find out everything you need for the smart play such as the wagering requirement multiplier, maximum bet limit, qualifying games, and a minimum bonus amount.
With these elements in mind, you will be able to use the bonus right and be eligible for withdrawal.
For instance, if the T&Cs state that the bonus can be used on Starburst only after you make a deposit of at least $20, then you need to deposit $20 or more and open the Starburst game. Besides, if the terms say that you can't use the total bonus amount at once, but you can bet a max of $5 with the bonus money, then you need to comply with this requirement too. And don't forget about wagering the bonus amount a certain amount of times.
Choose Your Casino
Online casinos in Canada offer different bonuses with their individual wagering requirements. Shop around for the best casino with bonuses and low wagering requirements. It's ok if the wagering requirements aren't higher than 35x. So, try to look for such casinos.
Mind that the wagering requirements for welcome bonuses are often higher than those for regular bonuses. So, it's fair to check the general bonus terms and conditions too. Thus, you can know how much you will have to wager the bonus in the future if you join this casino.
Choose Games Right
Games can also affect the total wagering amount. All games contribute a different percentage of your bets to wagering requirements. It is also stated in the terms and conditions for a bonus.
Usually, online slots qualify for the bonus play and contribute 100% towards wagering. But there are games that contribute 50% or less or zero. They are mainly live games, table games, and progressive jackpots.
If you choose to play a table game with the bonus, and it contributes only 50%, then you need to wager the bonus twice more. Thus, if your total wagering amount is $4,000 for slots that contribute 100%, it will be $8,000 for table games with their 50% contribution.
Play Smart
If you understand anything about casino games, you know that they all feature different RTP percentages. So, it's recommended to play low RTP games with a high variance at the beginning. It ensures you receive higher winnings and increase your bankroll.
But as soon as your budget is raised, you should change the games for high RTP games with a lower variance. It means you will have small consistent winnings. These games are safer to play because they don't diminish your bankroll.
In Conclusion
Although casino bonuses seem to be friendly, their wagering requirements aren't the best friends for players. So, if you claim a bonus, you need to be smart. Claim only those bonuses that can potentially boost your budget. However, don't forget that you will be able to cash out your bonus winnings only if you play in the right way.
Rate this post, please:
5
4
3
2
1
FAQ
Yes! There are wager-free bonuses and 0 wagering online casinos. But their number is few. And often, you have to search for them for some time. On the other hand, you can open our gambling blog and find lists of casinos with low or 0 wagering requirements for bonuses.
This way, online casinos protect themselves from money laundering on the players' side. To ensure that players won't cash out bonus money without playing games, they lock the money in the bonus account. Only when a player meets wagering requirements, he can withdraw the bonus or winnings from it.
There are sticky bonuses using which you can cash out your winnings under certain conditions. As you know, before using bonus money, you use your own money that you deposited. So, if you win a big sum with your money before you started using bonus money, you can withdraw the winning. However, your bonus will disappear.
More articles on gambling topic