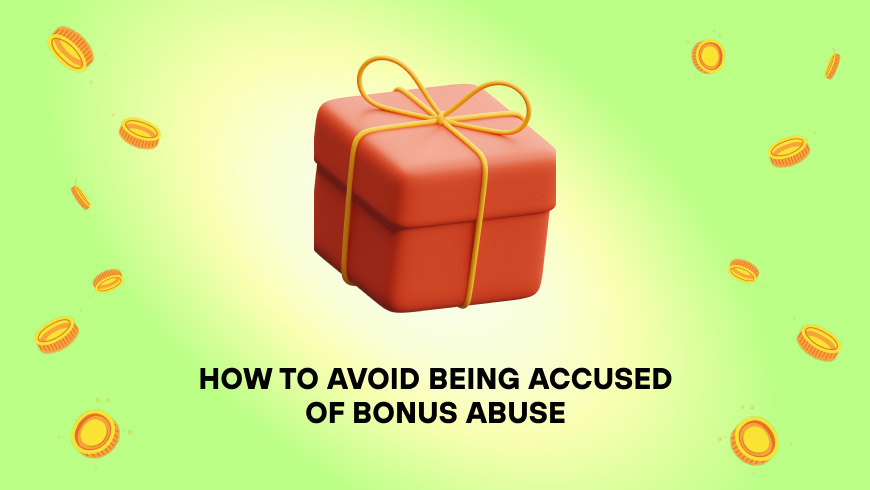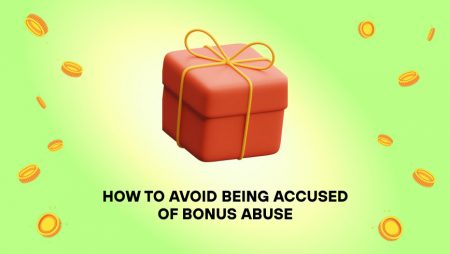 Many players have heard of the word collocation "bonus abuse", but no one really understands the specifics of this term. In their turn, online casinos in Canada always threaten players with the exclusion from all bonus promotions. But what if a player is simply unaware of what bonus abuse is and makes a mistake accidentally? In this post, we will explain the details of the problem and how to prevent you from being accused of bonus abuse.
Fair Online Casinos in Canada
There are numerous online casinos with fair intentions. These are only the top 10 reliable casinos, but if you open our casino reviews page, you will see a lot more options. All legit gambling platforms offer fair services for players. However, they also mention that any attempt of bonus abuse will cause inevitable consequences such as account block or exclusion from all casino bonus systems. So, you need to be very careful when you claim and use a bonus.
What is Bonus Abuse?
Gambling operators commonly use this term to describe an attempt of a player to take advantage of the casino by playing with a given bonus. The term is also known as bonus bagging or bonus hunting.
Theoretically, it is possible to benefit from a bonus by bagging it. For example, in poker or sports betting, it is a win-win case when the player bets on all potential outcomes. It's a guaranteed profit. But by doing this, you risk being banned throughout the entire casino network. Plus, your winnings will not be paid out. So, this all was in vain.
As you should know, every bonus offer comes with wagering requirements that must be completed before any winnings can be withdrawn. When players abuse a bonus, they have the advantage of meeting the play-through conditions. This will result in a profit, especially when playing high-risk games. However, casinos can easily detect suspicious activity, so cheaters will make smart moves playing games like Pai Gow, Casino Hold'em, or Blackjack.
Due to the difficulty of revealing bonus abuse, online casinos often exclude table and live games from the list of participating games.
Why Players Abuse Bonuses
Players who prefer hunting bonuses and taking advantage of casinos do it for their profit, of course. However, they don't stay with one casino for long. They'd rather quickly move from one site to another and claim bonuses. It is important to choose casinos operated by different companies in order to go unnoticed.
Abusers will take a 100% match bonus that doubles their deposit and play with it until they meet the requirements. They will choose games with high odds. But the goal is to cash out the winnings as soon as they appear in the cash balance. Once the bonus money is converted into cash, players can withdraw. However, abusers should do it as soon as possible before the casino realizes what has happened.
Some bonus hunters prefer to use only no deposit bonuses and take profit without spending their own money. Although it is difficult to make big money with the no deposit casino bonuses as they are usually small and imply low max bets, it still depends on luck. Besides, it's almost impossible to cash out an abused bonus from a casino unless an operator that is processing your payment is incompetent.
Any violation of the terms and conditions always results in a refusal to withdraw and even account block. So, be aware of that. Even though you're not trying to abuse a bonus, any bonus term violation will be considered abuse.
Check out no deposit Playtech casinos here.
What Can Be Considered Bonus Abuse
There are certain practices that players can do by mistake, and their accounts will be accused of bonus abuse. Read them carefully and keep them in mind when you decide to do any of these actions.
You register for more than one casino account
All online casinos will mention it in the terms and conditions that an account can be created by only one family, household, IP address, and so on. The thing is that bonus abusers used to do this trick making several accounts from a single IP address. But soon it has become impossible. It is pure bonus abuse when a person claims bonuses using different addresses, emails, and identities.
To avoid it, create casino accounts with different casino networks. In case if you want to have another account with your selected gaming site, you should notify customer support about it. They will close your existing account, and you will be able to create a new one without problems.
You don't comply with bonus wagering requirements
Many players are aware of wagering requirements. They know that winnings must be wagered a few times before they can be withdrawn. But new casino customers tend to skip reading terms and conditions and cash-out money as soon as they've got the bonus. This action will be certainly considered bonus abuse.
So, we advise you to spend a couple of minutes and read the fine print before using the bonus. It will prevent you from serious problems with the casino. It simply isn't worth losing your time and money because you couldn't take a look at the bonus terms.
You are trying to claim the same bonus twice
Most online casinos have their security systems in place and can identify whether you've claimed a promo or not. However, there might be technical problems or other issues that make it possible for a player to take a bonus again and remain undetected.
But don't get too excited because when you try to withdraw, the casino will double-check your account, and especially, your bonus history. And when they see that you've claimed a bonus twice and request a withdrawal, they will probably refuse to pay. Moreover, you won't be able to participate in future casino incentives.
So once again, use any bonus one time and have fun. Don't try to take a profit twice unless it is stated in the bonus terms.
You use the bonus on the wrong games
Online casino bonuses are often made for slot players. This is why the bonus terms and conditions exclude table games and video poker. Or even if these games are accepted, their contribution towards wagering will never grow higher than 10%.
Card games have a low house edge, which is the reason for bonus abusers to select them. Regardless of the game you choose, the casino software can identify if you are playing restricted games. Individuals can choose "the wrong" games and get away with it. But in most cases, it leads to being accused of bonus bagging.
Instead of trying to find fair evidence, we advise you to look at the list of participating games carefully and choose the right games to use the bonus on.
In Conclusion
Online casinos are fair but tricky things. However, their players aren't pure angels too. And while some of them are taking advantage of the house, others play honestly. However, all of them are equally prone to be accused of bonus abuse. And all of them should be careful with the rewards from casinos.
Rate this post, please:
5
4
3
2
1
FAQ
If you've made it by mistake, you can contact the casino team via email and explain the situation. However, you will have to provide evidence. It can be a screenshot, documentary, or anything that justifies you. Still, even if the casino unblocks your account and allows you to use promos, the previous bonus and all associated winnings will almost certainly be voided.
This case is quite common for casino users. The thing is that anyone can create a casino account: you, your roommate, your father, brother, and so on. It can be even your college friend to whom you lend a laptop for weekends. Or maybe you've recently moved to a flat that was rent by another casino player. And if the IP address, email, or home address has been registered at a casino network, you can't create another account with the same data. In this case, you need either to ask the support team to close the previous account or to find another casino site.
The key thing is not what bonus you are using, but how you use them. You can pick any casino bonus you like from welcome to cashback bonus. And you can benefit from all of them. Besides, you can cash out winnings from all of them under one condition — you comply with ALL bonus rules. Thus, always read and understand the bonus terms and conditions.
More articles on gambling topic