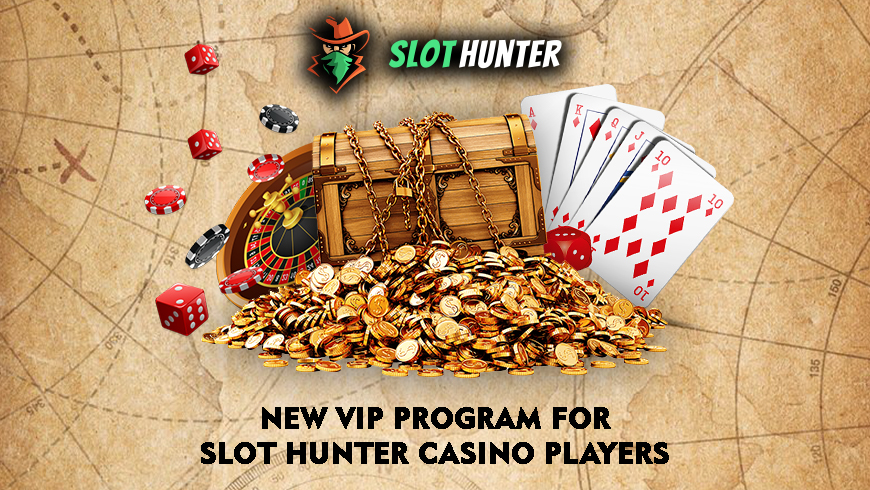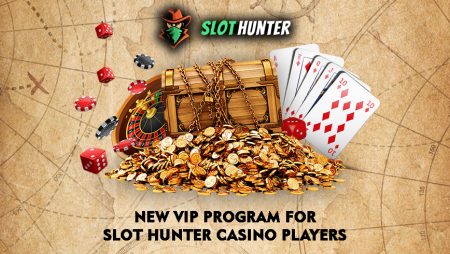 Slot Hunter Casino presents a new rewards program for each and every one. If you are an existing "hunter", then go check it out right now. But if you haven't yet signed up with Slot Hunter, you have a great chance to experience the new VIP program with regular rewards, weekly cashback, expanded withdrawal limits, and more!
Click on the "Play Now" button to get started. The link will direct you to the official gambling website. Moreover, as a new player, you will have a chance to claim an up to CA$1,000 match bonus and 200 free spins in Book of the Fallen by Pragmatic Play! Just make a deposit of CA$30 or more and enjoy your first gaming session!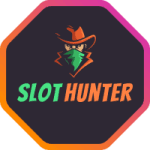 How VIP Program Works
Slot Hunter describes its new loyalty scheme as a never-ending quest where players will hunt for treasures and artifacts. Indeed, the VIP program is designed to let you delve into the atmosphere of archeological adventures like in Tomb Raider and Indiana Jones movies.
The VIP program is reset every new season (month). Every season players will be provided with a new treasure map. It shows the path from the first to the tenth level. By following this path, players will collect comp points and unlock new levels and new rewards such as bonus money, cashback, comp points booster, birthday gifts, and so on. The further you go, the better your rewards!
To progress through the levels, players need to play games for real money. Every 20 EUR in real money wagers earns 1 comp point (CP).

VIP Levels & Rewards
All ten VIP levels must be reached by players if they want to unlock all the benefits. However, you aren't obliged to do that if chasing comps is not what you come to a casino for.
Nevertheless, let us tell you everything about the VIP levels of Slot Hunter's program and about the rewards and benefits that you can receive.
Level 1
To reach the first level, you need to collect 500 comp points. It means that you have to wager 10,000 euros to unlock the rewards and be able to progress to the next level.
Once you get to this level, you receive 20 EUR and a birthday gift. Plus, while you are at Level 1, your maximum withdrawal limits per week are CA$7,500 and CA$22,500 per month.
Level 2
The second level gets unlocked when you earn 1,000 comp points. Your level-up reward is 25 EUR. On top of that, you receive a birthday gift from Slot Hunter that can be anything from free spins to a cash prize.
At this level, your withdrawal limits remain the same: CA$7,500 per week and CA$22,500 per month.
Level 3
As soon as you collect 1,500 CP, you level up. The third level gives you a reward of CA$45 and an exclusive birthday gift from the casino.
However, the withdrawal limits are still the same allowing you to cash out the maximum of CA$7,500 per week and CA$22,500 per month.
Level 4
Level 4 unlocks new treasures. Once you collect 2,000 comp points, you will get CA$60, a 3% weekly cashback, a birthday gift, and access to private tournaments from Slot Hunter.
The maximum withdrawal limits at level 4 remain at CA$7,500 per week and CA$22,500 per month.
Level 5
The higher you climb, the more you benefit. At Level 5, once you earn 3,000 CP, you will get a CA$75 level-up reward, a 4% weekly cashback, access to private tournaments, and a birthday gift.
The limits for withdrawals are CA$7,500 per week and CA$22,500 per month.
Level 6
As soon as you reach the 6th Level by earning 4,000 comp points, you unlock better VIP prizes. Your level-up reward is 75 euros, and your weekly cashback grows up to 5%. Moreover, you still have a birthday gift and access to private tournaments.
On top of that, you receive a 1.5x CP booster. It means that you will accumulate points faster. So if you have a 1.5x CP booster, all your comp points will be multiplied by 1.5.
The withdrawal limits still remain the same: CA$7,500 per week and CA$22,500 per month.
Level 7
Your prizes grow as you reach Level 7 by earning 5,000 CP. The money reward is CA$150, a weekly cashback is increased by 7%, and a comp point booster multiplies your CPs by 2.0x.
You still have access to private tournaments and receive your birthday gift. Plus, you still have the same maximum withdrawal limits at CA$7,500 per week and CA$22,500 per month.
Level 8
If you make it to the 8th level within one VIP program season, you unlock some of the best rewards. To reach this level, you need to earn 10,000 CPs. Although it's a big number, your prizes are also exclusive.
First of all, you receive CA$750. Secondly, your weekly cashback is 8%. Your CP booster gives you a 2.5x multiplier for comp points. On top of that, you get an exclusive VIP birthday gift and are allowed to take part in private tournaments.
Finally, at Level 8, your withdrawal limits are increased. So you can contact your support manager.
Level 9
By collecting 50,000 comp points, you reach the next level and unlock even greater rewards. Now, your money reward is CA$1,500 and a weekly cashback is 9%. You have a 3.0x CP booster and a birthday gift that is certainly wealthier than those of previous levels.
Plus, you have access to private VIP tournaments and increased withdrawal limits.
Level 10
Slot Hunter doesn't disclose much information about the 10th level because it's the Secret Treasure. But supposedly, players who reach the final level receive all the riches, including high real money bonuses and increased withdrawal limits.
Players also unlock a 3.5x CP booster and a 10% cashback for weekly losses. Exclusive tournaments and birthday gifts are also included.
Terms of The Slot Hunter VIP Program
Before you sign in for the program, you should read the rules so you can understand how it all works. Mind the following:
To progress through the levels, players accumulate the required number of comps. 1 CP costs 20 euros in real money bets.
The VIP progress of all players resets on the first Monday of the new month at 10:00 UTC.
Cashback bonuses are allowed upon reaching the 4th level.
Once a new season begins, players who have activated a CP booster in the previous season have 24 hours to use this CP booster coefficient to their advantage.
All VIP bonuses have zero cap on winnings.
Money prizes are subject to a 5x wagering requirement.
Free spins received in terms of the VIP program have a 25x wagering requirement.
Cashback is credited to players' accounts in the form of bonus money and has a 5x wagering requirement.
Make sure to use the most VIP benefits before the season ends. You can find how many days are left till the end of the season on the loyalty program page at Slot Hunter casino. At the moment of writing this article, the current season finishes in 26 days.
Grab Your Treasures!
These rewards are pretty enticing. But remember that you don't have to chase comp points and VIP rewards if you don't have enough funds. Take this VIP program as some extra casino activity that can reward you with bonuses and perks. However, if you like the idea of achieving new heights and unlocking treasures, go and grab them!
If you are interested in loyalty programs, we suggest you check out Casumo level rewards.
Rate this post, please:
5
4
3
2
1
FAQ
Yes, they are. However, the wagering requirements aren't very high. Money prizes and cashback have 5x wagering requirements. But if you receive free spins as an exclusive birthday gift, for example, you will have to wager it 25 times before you are able to cash out. Check the bonus terms carefully before using any bonus at Slot Hunter Casino.
Yes, you do! It doesn't matter if you are an existing player or have just registered, the VIP program is available for everyone. Slot Hunter allows all players to accumulate comp points from the very beginning of their gambling journey. So you are already able to receive extra bonuses and perks from Slot Hunter!
We'll be honest, it isn't that easy. In order to reach the 10th level and get the secret treasure from Slot Hunter, you need to wager more than a million euros per season. However, it doesn't mean that this million should come from your pocket. As you play, you may win, lose, and wager again a lot of real money. So it is not rocket science and anyone can do it. Of course, high-rollers have bigger chances to unlock that secret reward. But it all depends on your desire.
More articles on gambling topic