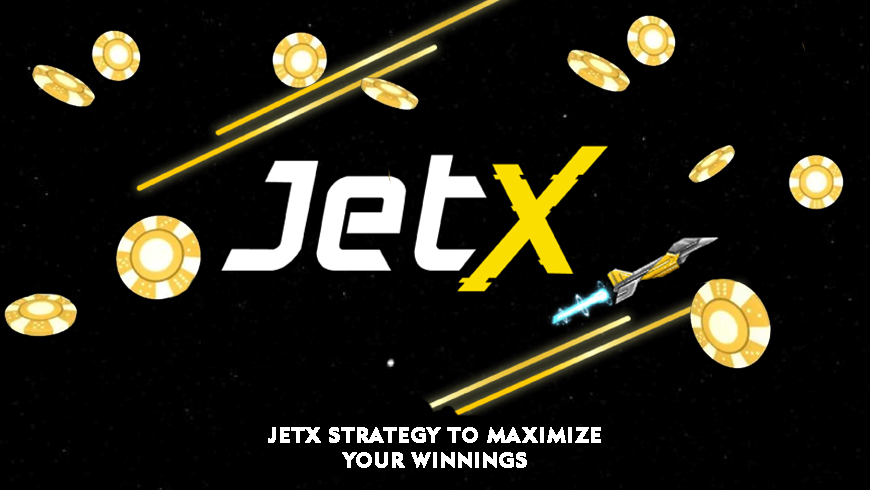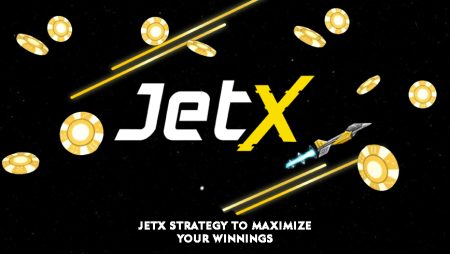 JetX game belongs to the brand new and very popular category of casino games — crash games. If you haven't heard of it or haven't tried it yet, we recommend doing so in the near future. Check our article about the JetX slot to get more details. Now, this post is about how to maximize your winnings when playing the JetX crash game. So after you get a hang of how to play, learn how to play with the maximum profit.
Best casinos to play JetX
JetX is an instant-win game created by SmartSoft Gaming. The idea of this crash game is that players need to predict when it crashes and cash out money before the jet drops down. To play the game for real money, place a bet or enable an autoplay function and wait till the next round starts. Collect winnings when you feel it's the right time to finish.
More step-by-step guides on how to enable auto-play and auto-collect functions are in our article about JetX by SmartSoft Gaming in our gambling blog.
JetX game mechanic
To understand which betting technique is the best, you must know how JetX works. Simply put, JetX uses a random number generator like most casino games and slot machines. The difference between crash games and slots is in the visuals.
Therefore, no technique or strategy will ever guarantee a payout every time you bet. No one knows what will be the result of the next round. It is impossible to predict. And it's only up to you, your intuition, your luck, or maybe your calculations to decide when to tap "collect" and cash out money.
Although there's no strategy that guarantees you'll always end up with a profit, some players use betting tips and techniques that maximize their winnings and reduce their losses. Below, we'll tell you about the most common strategies to use on crash games and JetX in particular.
The Martingale system
If you've been to the gambling world for a while, you certainly know about the Martingale system that is often used to play roulette and other table games. Mind that this is a long-term system that you need to stick with no matter what.
The idea is very simple to learn and practice for real money. Basically, what you do is double your bet every time you lose until you win. In theory, the Martingale system allows you to recover all your losses and stay in profit.
Here's how to use the Martingale when playing JetX:
Place a $1 bet.
Set an auto-collect at x2.
If you lose (the jet crashes) before x2, you lose $1.
Bet a $2 bet.
If you lose again, double your bet and wager $4, etc.
If you win, the next bet should be $1 again.
And it goes on until you feel like it's enough playing. The idea is the following: if the jet crashes four times in a row before x2, you lose the first four bets and win the fifth bet. Thus, you wager a total of $15 ($1 + $2 + $4 + $8) and win $16 because the last bet of $8 would be multiplied by x2.
This is a long-term steady profit strategy used by many casino players. However, to apply the Martingale, you must make sure:
You have a big budget. If there's a long losing streak, you must be sure that you have enough money to continue wagering according to the Martingale system.
You fit in the maximum betting limits. JetX limits players to the maximum bet they can place. You cannot wager more than $600 in a single round. So you won't be able to follow the Martingale if your bet size exceeds $600.
A tip
JetX, like most crash games, allows placing two bets at the same time. So you can compensate for the maximum bet limit by placing the second bet. Still, it may not be helpful if you lose again.
Bet big and collect money ASAP
This is a risky strategy but it can maximize your winnings in a moment. The idea is to wager a big amount and withdraw winnings as soon as possible to gain a profit.
It's recommended to collect winnings manually by clicking on the button instead of using the auto-collect option. On JetX, the auto collect feature is limited. It can cash out when the game reaches the x1.35 multiplier.
You should mind that it's very often to see the jet crash at x1 and somewhere between x1 and x2. So there's a high chance to lose your bet without having a small opportunity to tap the collect button.
Wagering big and small at the same time
The JetX crash game offers two betting options. So you can place two simultaneous bets. Many players use it to their advantage. Here's how to maximize your winnings by placing big and small bets:
Place the first big bet.
Set an auto collect at a low multiplier (between x1 and x2).
Place the second small bet.
Set an auto collect at a high multiplier over x2 or collect the winnings yourself.
By using this JetX strategy, you limit your risks by placing a low wager and keep your balance stable by placing the big bet. If you get lucky and the second bet hits a pretty high multiplier, you can boost your balance.
Choose your JetX strategy
Of course, you can place small or medium wagers to stay on the safe side. But if you want to maximize your winnings and have a really huge payout, you should apply some strategy to your play.
No matter which strategy you choose to play the JetX game, make sure to stick with it. Otherwise, you may lose more than win. And your gameplay will not be as satisfying and exciting as you thought. Besides, we recommend practicing the techniques in demo mode before playing JetX for real money.
Rate this post, please:
5
4
3
2
1
FAQ
It depends on your style of play and budget. The Martingale system will harm your budget even more if you have a low budget. In this case, you'd better place two bets simultaneously, one big bet and one small bet on low and high multipliers, respectively. But if your budget is unlimited, you can use a riskier JetX strategy.
Sure, it is. JetX is developed by a reliable software provider SmartSoft Gaming. Besides, JetX uses the Provably Fair technology to prove each result is fair. A player can check every result for fairness at any time.
JetX game is available at most crypto casinos. However, you don't have to use cryptocurrency to play it. Many online casinos accept both crypto and fiat currency. Check the full list of JetX casinos on our website.
More articles on gambling topic