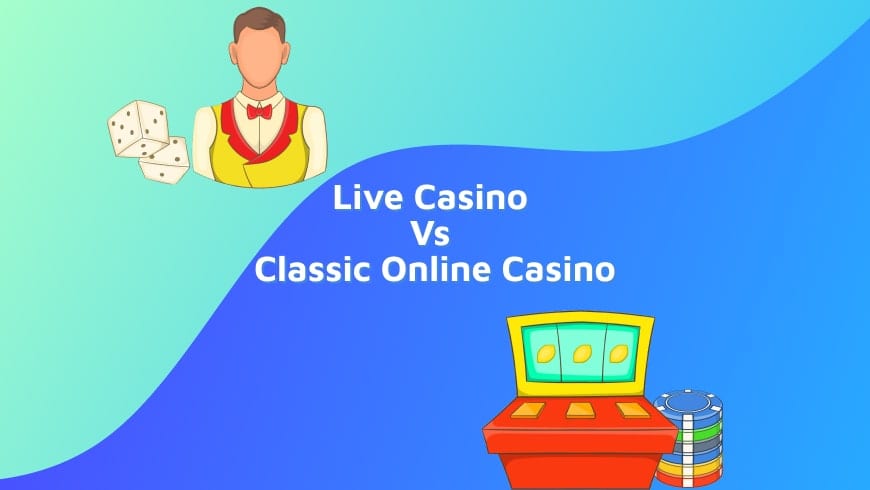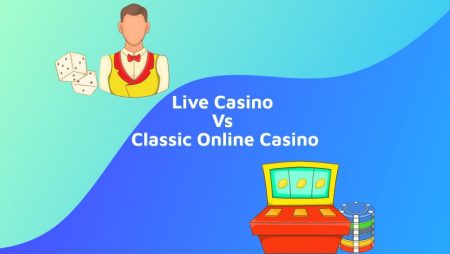 The rising demand for live casino games began at the time of the pandemic. When all of us stopped visiting brick-and-mortar casinos and getting the thrill from real emotions, Canadian players began to feel the need for real casino experience. The software developers realized it soon after the lockdown and proposed players try out the live dealer's with streaming videos and real tables.
At the same time, the games powered by a random number generator (RNG) have not passed away. Quite the opposite, they serve as training centers before players are ready to turn to live casino. Besides, players might trust the video games more because of a stereotype that live dealers can cheat (gambling history proves it). However, this is another question which we will cover on our gambling blog, too.
In this post, we want to show you the difference between live casino games and classic RNG-games. Maybe you'll discover something new for yourself and decide which type of table games is best for you.
Two-In-One: Best Live and Classic Online Casinos
Whatever type of table games you pick, we recommend trying these online casinos that offer both live casino games and classic table games. Aside from card games, there you can try many online slots and progressive jackpots!
RNG-Casino Games
Most players have experience with the RNG-operated games. RNG means that each outcome of game is generated randomly by computer. On the screen, you don't see the dealer, it's usually only one scene: the table. Roulette wheel and betting tables for roulette game.
Playing the classic video games such as blackjack, roulette, or baccarat, you are not limited by time. These games also allow small bets as well as high bets. The best part of RNG games is demo mode. It means you can try the games without making a deposit. This is very convenient if you haven't yet decided on a particular table game. You can try out many of them and then single out one or two for real money bets.
As we said before, some players prefer the classic table games for their fairness. Though provided the casino is fair, too. Random number generator is a trustworthy thing. It is a computer based technology, not the human being who can intentionally or by mistake change cards or cheat in any other way.
Live Dealer's Games
Now, imagine the same roulette or blackjack game but with the real dealer in front of you. This is a very different thing. The real human being on the other side of your screen changes the atmosphere. You start feeling more conscious about the gameplay and what is happening at the moment of live stream.
During a live game, you cannot distract yourself with another cup of tea or anything of the kind. The time for placing bets is limited to a minute or two. And honestly, you don't want to miss the video stream of the roulette wheel or how the dealer hands a card. So, if you are dead set on winning the game, you have to spare your time only for the game.
It's rather a downside that you cannot play a demo version of a live game. Obviously, live dealers are there for real money bets, not for nothing, right? That's why usually when you open the game, you will activate the real money mode.
Besides, as a rule, live games accept high bets only. Not too much, but they are considerably bigger than bets in classic casino games. This is due to the high-quality maintenance of equipment and studios. Also, the live streams require super fast internet and high-end security. As a result, you place high wagers on live games.
New Game Releases
RNG games seem to have more space and opportunities for releasing new games. Software developers create new table games with different rules and diverse themes. Meanwhile, due to the high operating costs, live casino developers release mostly popular games. Such providers as Evolution, NetEnt, Playtech usually stream roulettes, blackjacks, poker games, baccarat, and alike. Check out the best Playtech online casinos.
However, recently the live casino industry started showing new type of live dealer's called game shows. These games remind of TV game shows with uncovering random boxes, lotteries, and guessing the number rules. For example, the famous Deal Or No Deal TV show is now available in live casinos. Though, the first provider implementing the live casino game shows was Evolution with its Monopoly Live, Crazy Time, Dream Catcher, and so on.
So, Which One to Pick?
Both live dealer's and table games have their pros and cons. Besides, it mostly depends on the player itself. For example, if you have never tried a casino game before, you should definitely not start it with live games. In this case, we would recommend practicing table games based on RNG.
On the other hand, if you have enough experience with blackjack or roulette, no matter whether it's from online games or real casino experience, you can head over to the live table and get ready with your wagers. Don't forget to use live casino bonuses.
Fairness Factor
There is one more reason why players choose one type over the other. It's trust. What's interesting is that while some players trust the RNG, others trust live dealers more than the computer. And in this case, we cannot help you because you might stick to your own opinion about RNGs.
One thing that we can tell for sure is that there were stories about cheating by both RNG-games (unfair operators) and live dealers. Though, in case with live streaming games, you can watch the dealer and his hands. Therefore, if you spot him cheating, you can complain to the casino or the casino's regulatory body.
Although if you choose the best reliable online casino operator and take this step seriously, then you will not face any problems with unfair gaming. Getting back to the question which one to choose: we would not recommend you picking one. You can try both live casino games and classic table games. Play them both from time to time. This is what we call diverse and fun gambling!
Closing Thoughts
In our opinion, both types of games are entertaining. However, live casino games will add more thrill to the gameplay due to the real interaction with the dealer and other players. Still, when choosing a game to play, you need to listen to your heart. In other words, if you are confident that you can join the live experience, then go for it. If you'd rather practice some more, go and practice with a classic casino. Anyway, all casino games are equally enjoyable from the comfort of your home!
Rate this post, please:
5
4
3
2
1
FAQ
First of all, you can contact the professional help centers that are partnered with your casino. You can find the logo at the bottom of the main page of your casino site. Or you can find a local help center in Canada. Search for their address on the official website of the center.
Grand Mondial is totally safe to play. The site ensures safety of all players and their sensitive information by employing SSL encryption and other protective measures. Games are also safe and fair to play. ECOGRA, an independent organization that tests casino games for fair play proves their randomness.
Yes, there are. Most online slots that you see in a casino lobby are available on mobile devices. You can use your iPhone, Android, tablet, or iPad to launch mobile casino apps or play games on casino websites. But make sure your internet connection is stable.
More articles on gambling topic